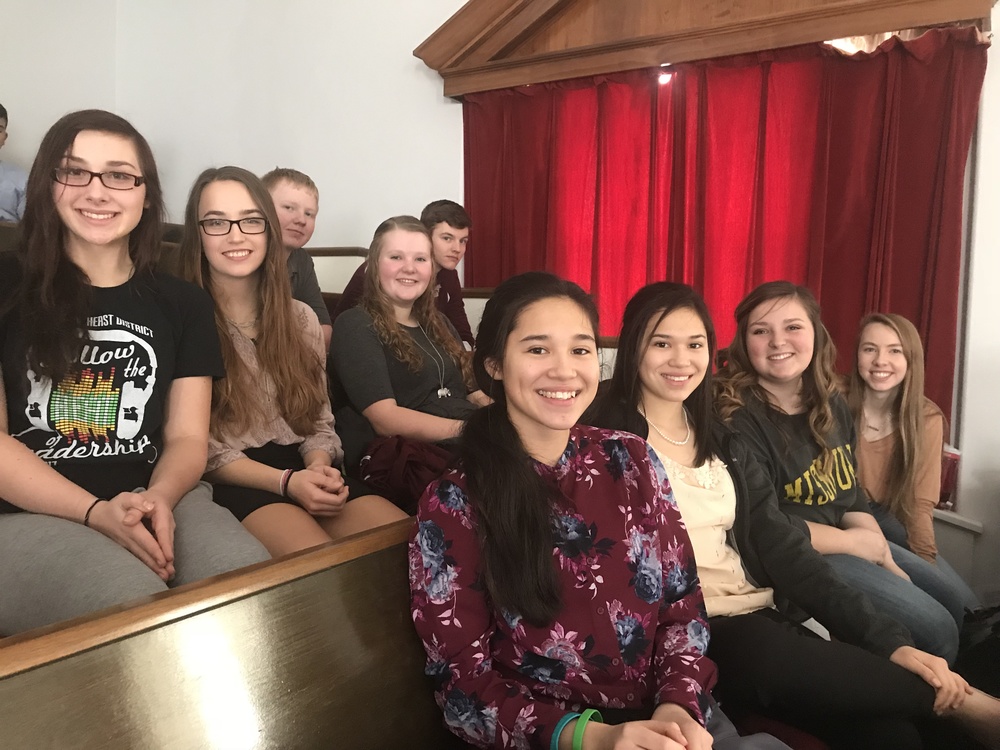 Schuyler R-1 FBLA Competes in District Contest.
Kara Wolf
Wednesday, February 07, 2018
The Schuyler R-1 FBLA Chapter attended the District FBLA Contests in Kirksville on Tuesday, February 6th. Each member in attendance had to participate in specific skills events and the members did well as a whole. The Schuyler R-1 FBLA members participated in the following skills events: Graphic Design (2nd Place Rebecca Longano and Chase May), Insurance & Risk Management (5th Place Mathew Wheeler), Introduction to Business Procedures (3rd Place Emma Clifford and 5th Place Lexi Clifford), and Job Interview (5th Place Lexy Kimber). The members were accompanied by their Schuyler R-1 FBLA sponsors, Kara Wolf and Sharon Priebe.