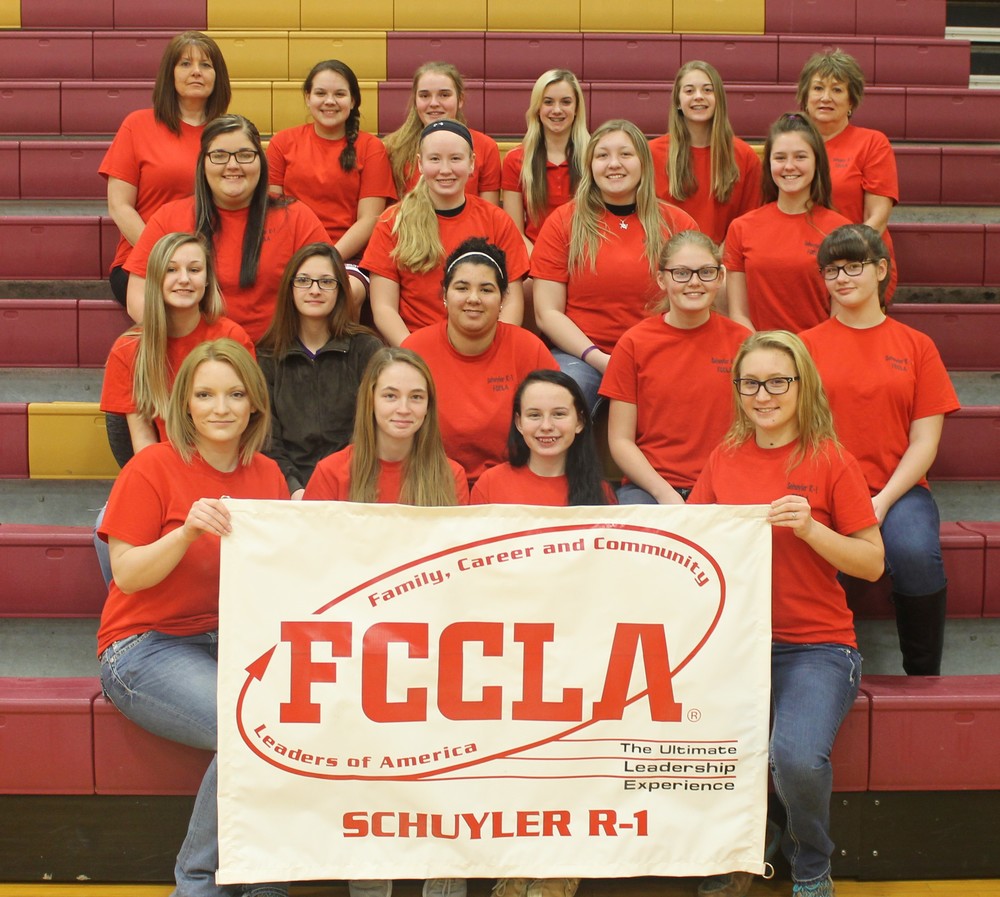 Schuyler R-1 FCCLA Members Participate in National FCCLA Week
Mrs. Lyons and Ms. Steen
Wednesday, February 14, 2018
FCCLA stands for Family, Career and Community Leaders of America. It's a National and State Career and Technical Student Organization. It provides personal growth, leadership development, and career preparation opportunities for students in Family and Consumer Sciences education.
Our Mission is to promote personal growth and leadership development through Family and Consumer Sciences education. Focusing on the multiple roles of family member, wage earner and community leader, members develop skills for life through: character development, creative and critical thinking, interpersonal communication, practical knowledge, and career preparation.
Every year members participate in food sales to pay for our organizations expenses like the FCCLA regional and state meeting trips. We also do a number of things not only for our school but the community as well. We annually put on the Snowball dance every year and participate in community activities like trunk or treat. This year we decided to bring back things FCCLA used to do in the past as well as new things. Instead of Mr. and Mrs. irresistible we brought back making and selling valentine cookies. The new thing we decided to do is to send a care package to our troops and give the community the chance to participate in the month of March. FCCLA week is February 12th - 16th. Our goal for that week is to raise awareness about child abuse, domestic violence, suicide prevention, and sexual assault. For our week we wanted to have a meaning as well as a statement. FCCLA is the only in-school student organization with the family as its central focus. FCCLA is a career and technical student organization that functions as an integral part of the Family and Consumer Sciences education curriculum and operates within the school system. It provides opportunities for active student to participation at local, regional, state, and national levels.
Schuyler R-1 FCCLA Chapter Officers:
Paige Aeschliman - President and V.P
Lillian Hall - Reporter and Historian

Zoe Berry - Secretary

Madison Lowe - Treasure

Shari Watt - Parliamentarian

Chapter Advisors: Mrs. Lyons and Ms. Steen