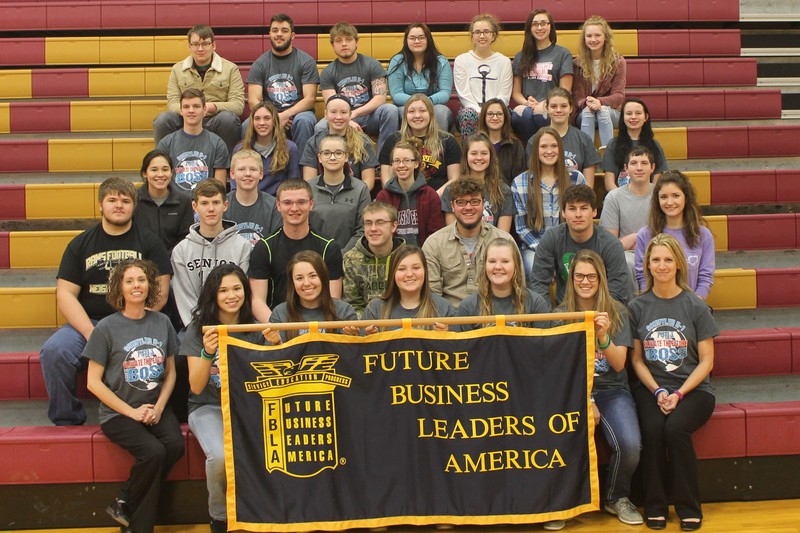 Schuyler R-1 FBLA Members Participate in District Contest
The Schuyler R-1 FBLA Chapter attended the District FBLA Contests in Kirksville on Tuesday, February 6th. Each member in attendance had to participate in specific skills events and the members did well as a whole. The Schuyler FBLA members participated in the following skills events: Graphic Design, Insurance & Risk Management, Introduction to Business Procedures, and Job Interview. The members were accompanied by their Schuyler R-1 FBLA sponsors, Kara Wolf and Sharon Priebe.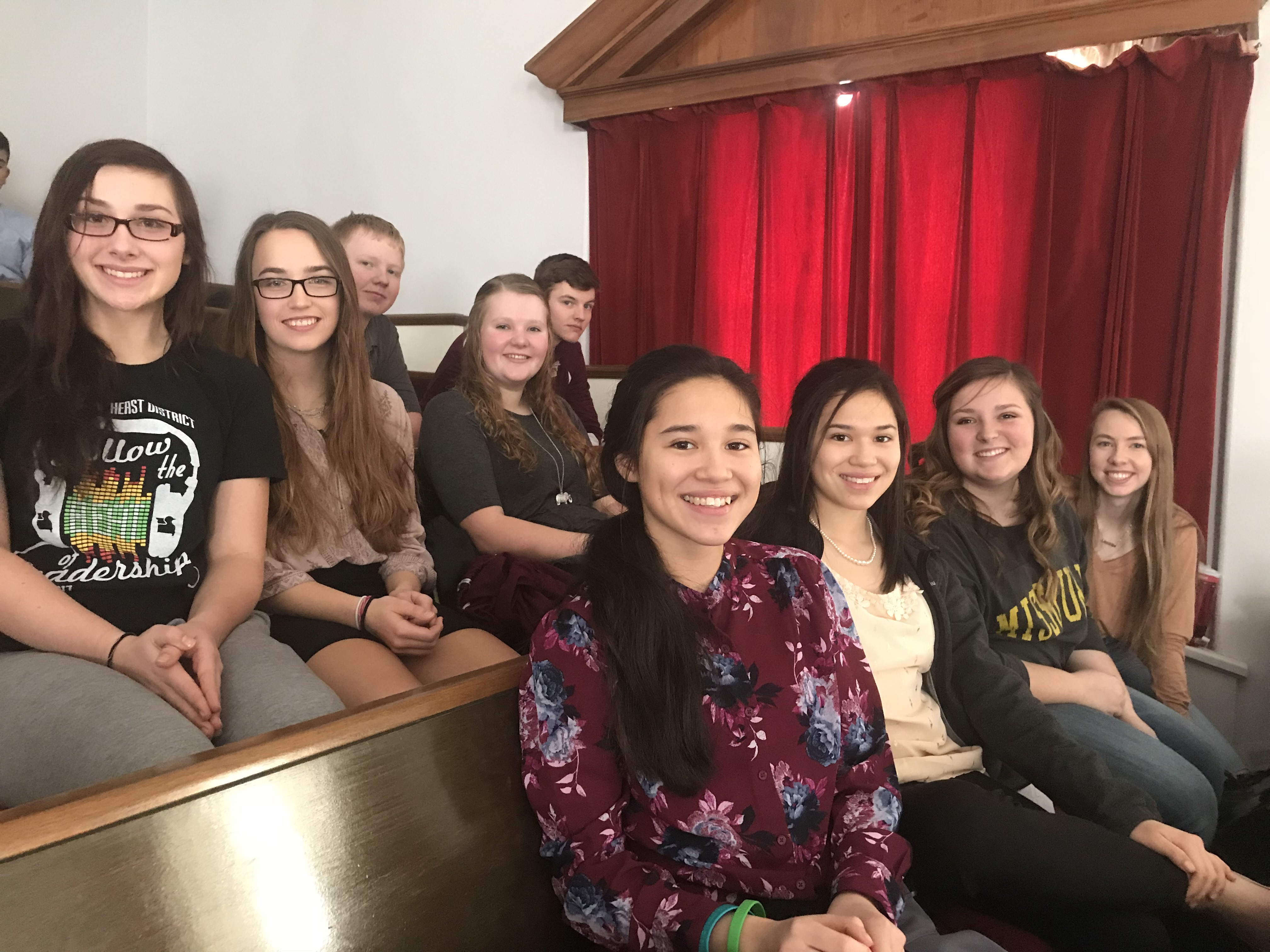 Pictured Members are Chase May, Rebecca Longano, Gavin Veatch, Rachel Eggers, Carson Tallman, Emma Clifford, Lexi Clifford, Lexy Kimber, and Maslyn Allen.
Medal Winners: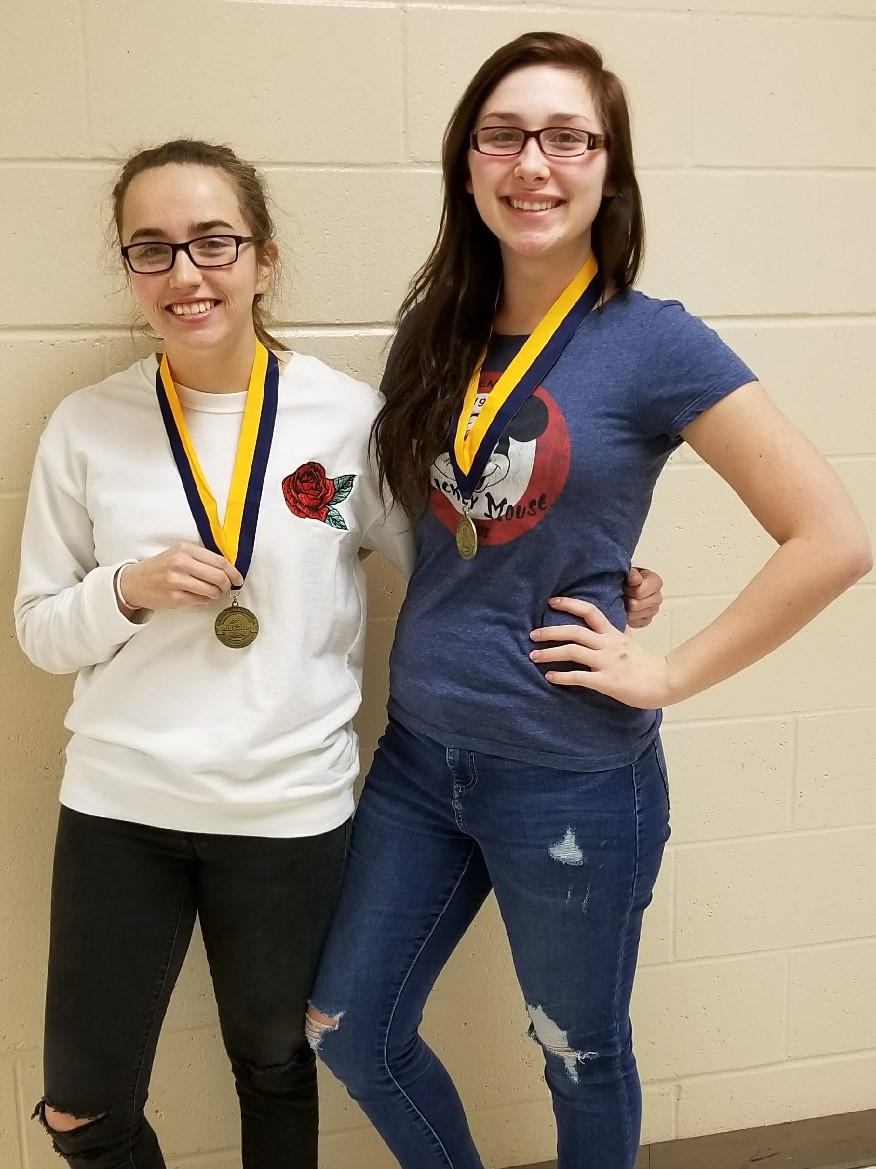 Rebecca Longano and Chase May with Second Place in Graphic Design.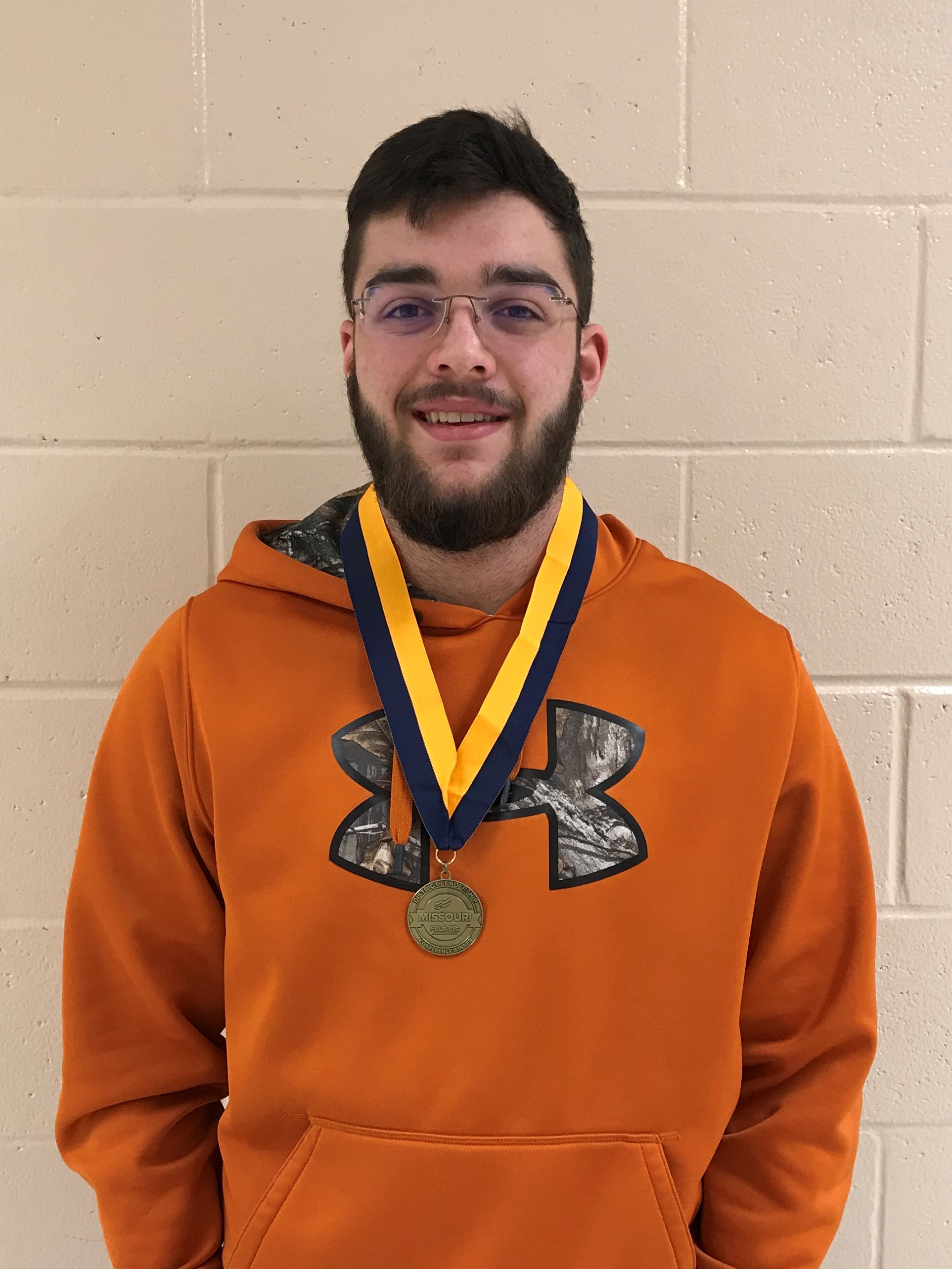 Mathew Wheeler with a Fifth Place in Insurance and Risk Management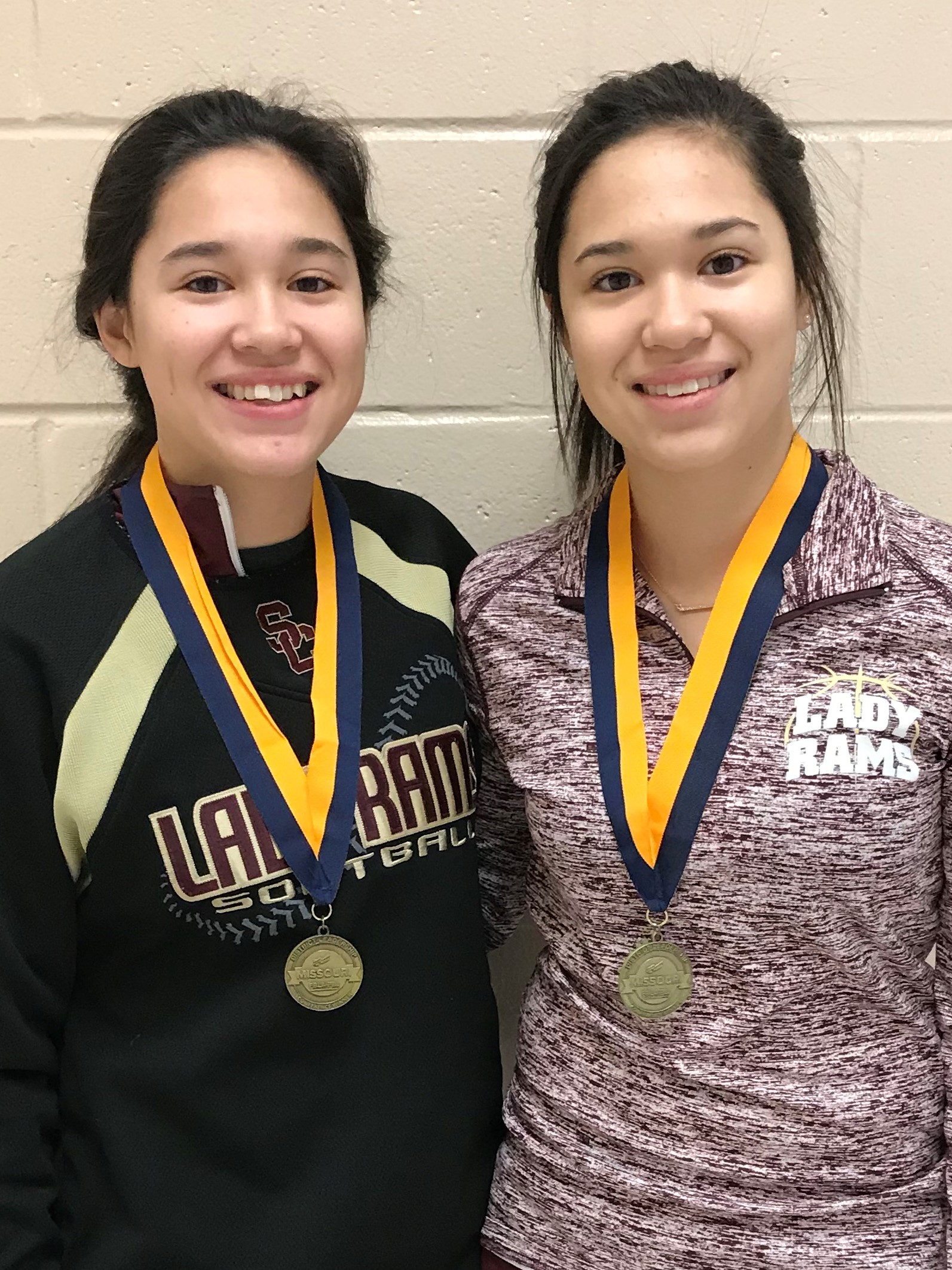 Emma Clifford placing Third in Introduction to Business Procedures and Lexi Clifford placing Fifth in Introduction to Business Procedures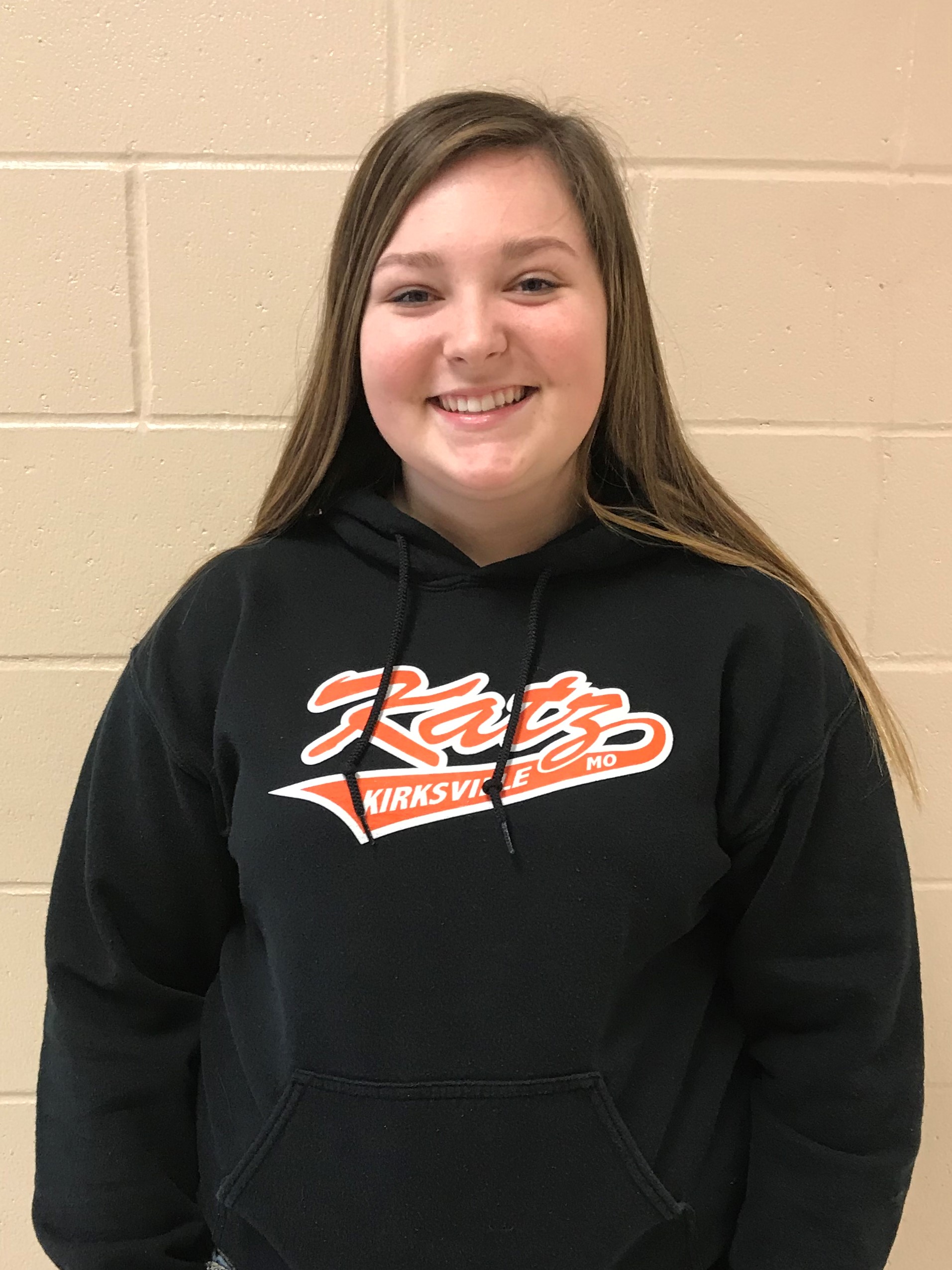 Lexy Kimber with a Fifth place in Job Interview
Schuyler R-1 FBLA participated in Premature Awareness Day November 17 by having all of the students, members and faculty wear purple to show their support and help raise awareness for March of Dimes. The March of Dimes is a charity that is partnered with FBLA and it raises money to help premature babies with financial and medical aid. Wearing purple was a great way to help raise awareness to this cause. Written by Lexi Clifford, Reporter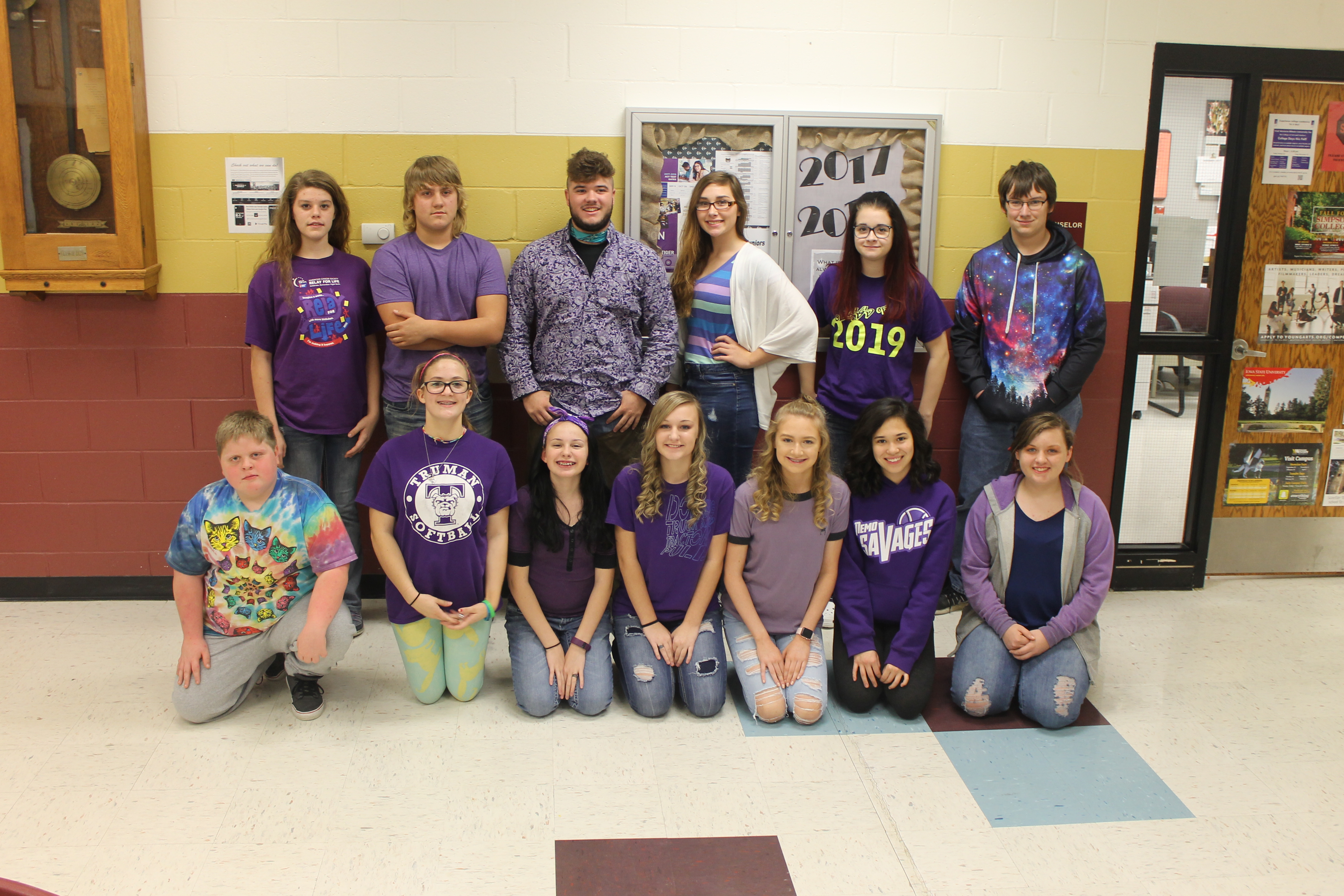 Please feel free to click the link below to view the Schuyler R-1 FBLA Calendar link to view upcoming events.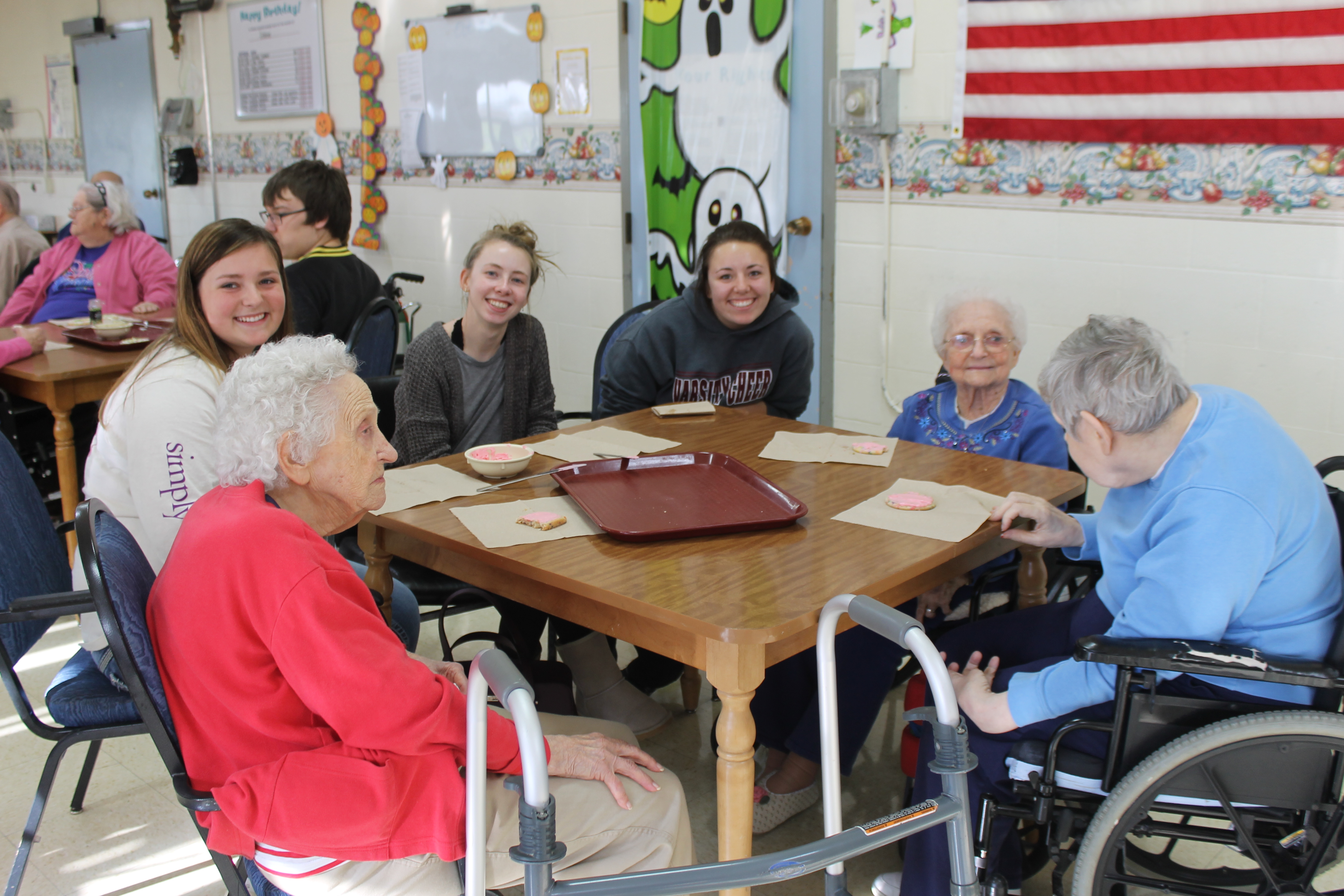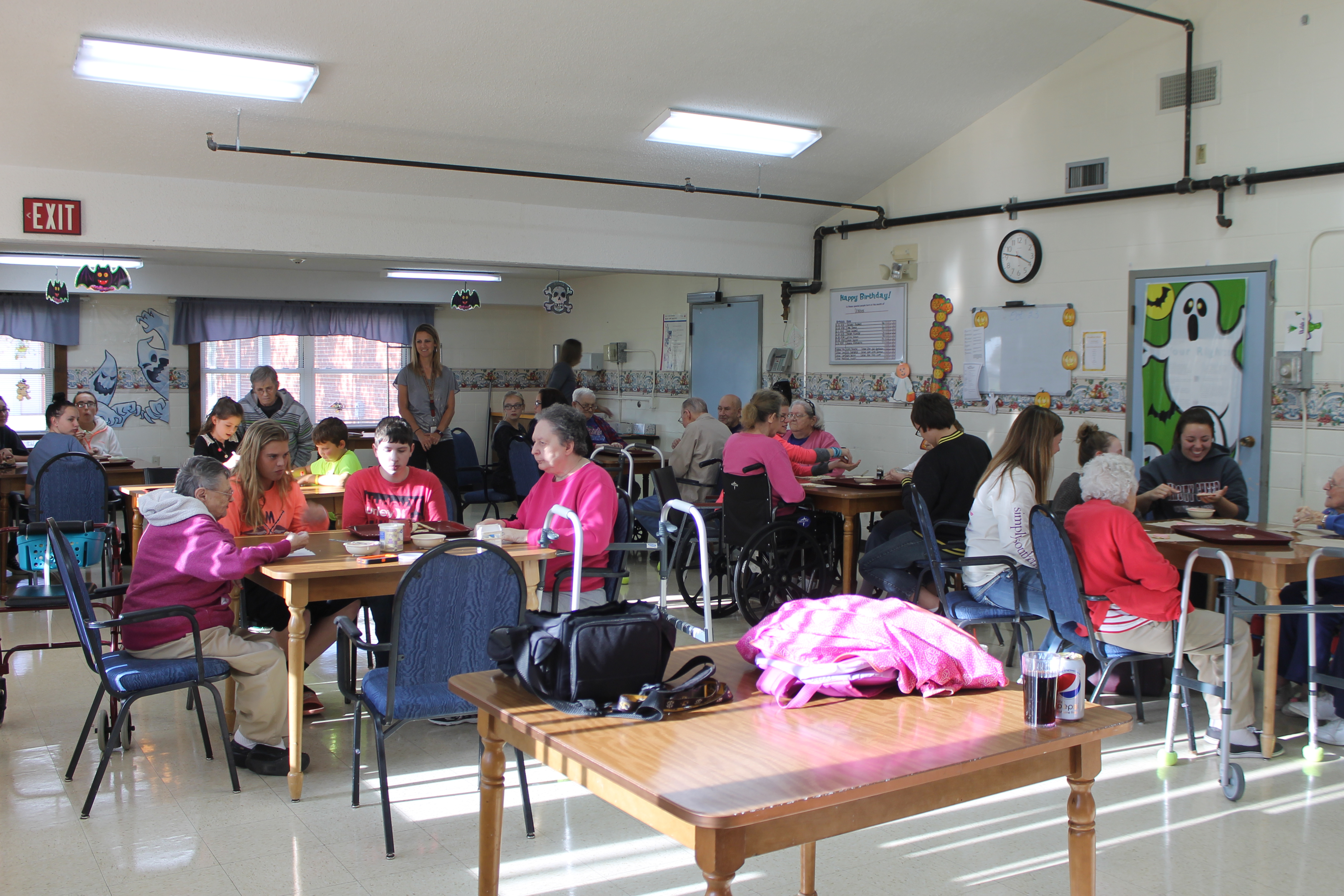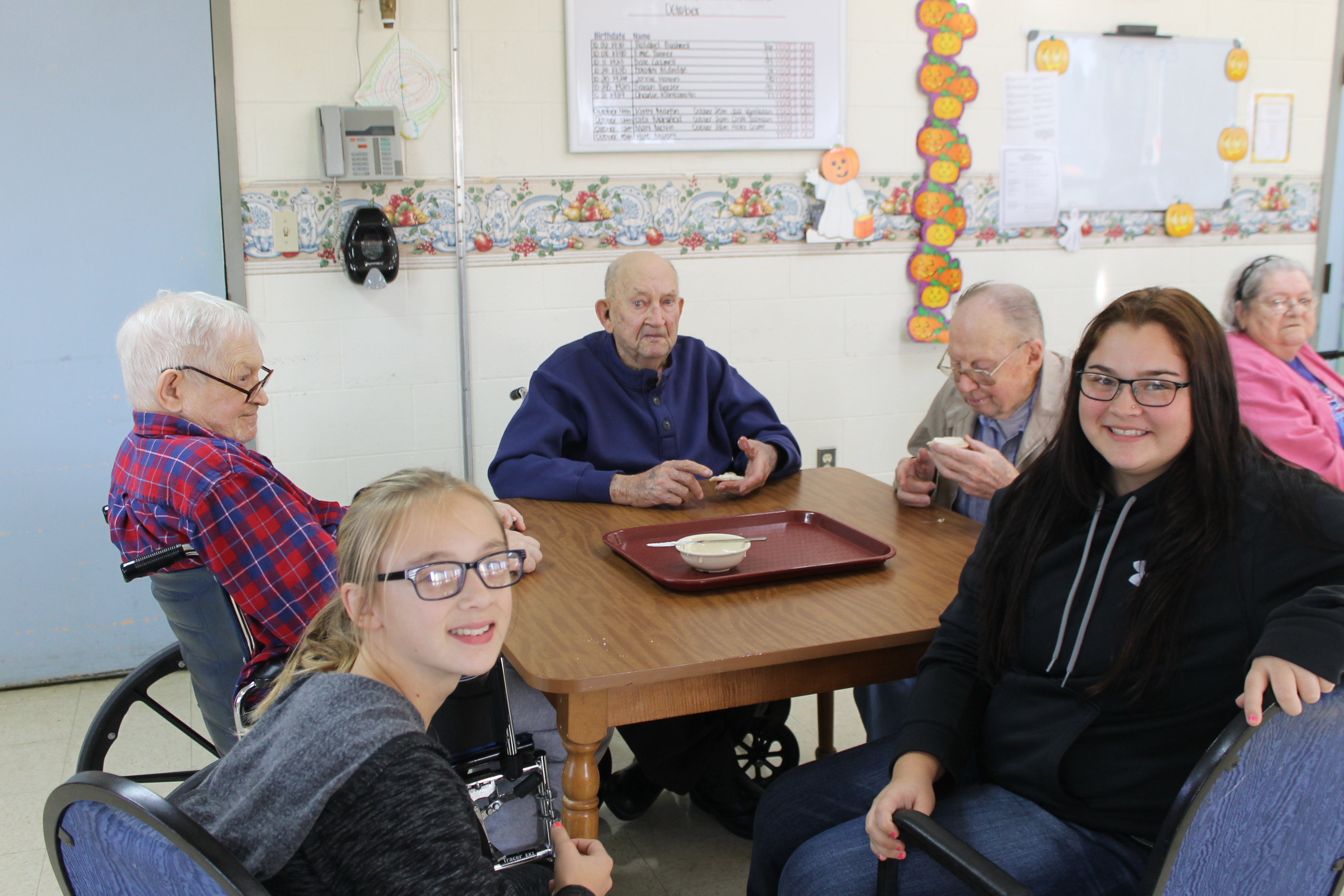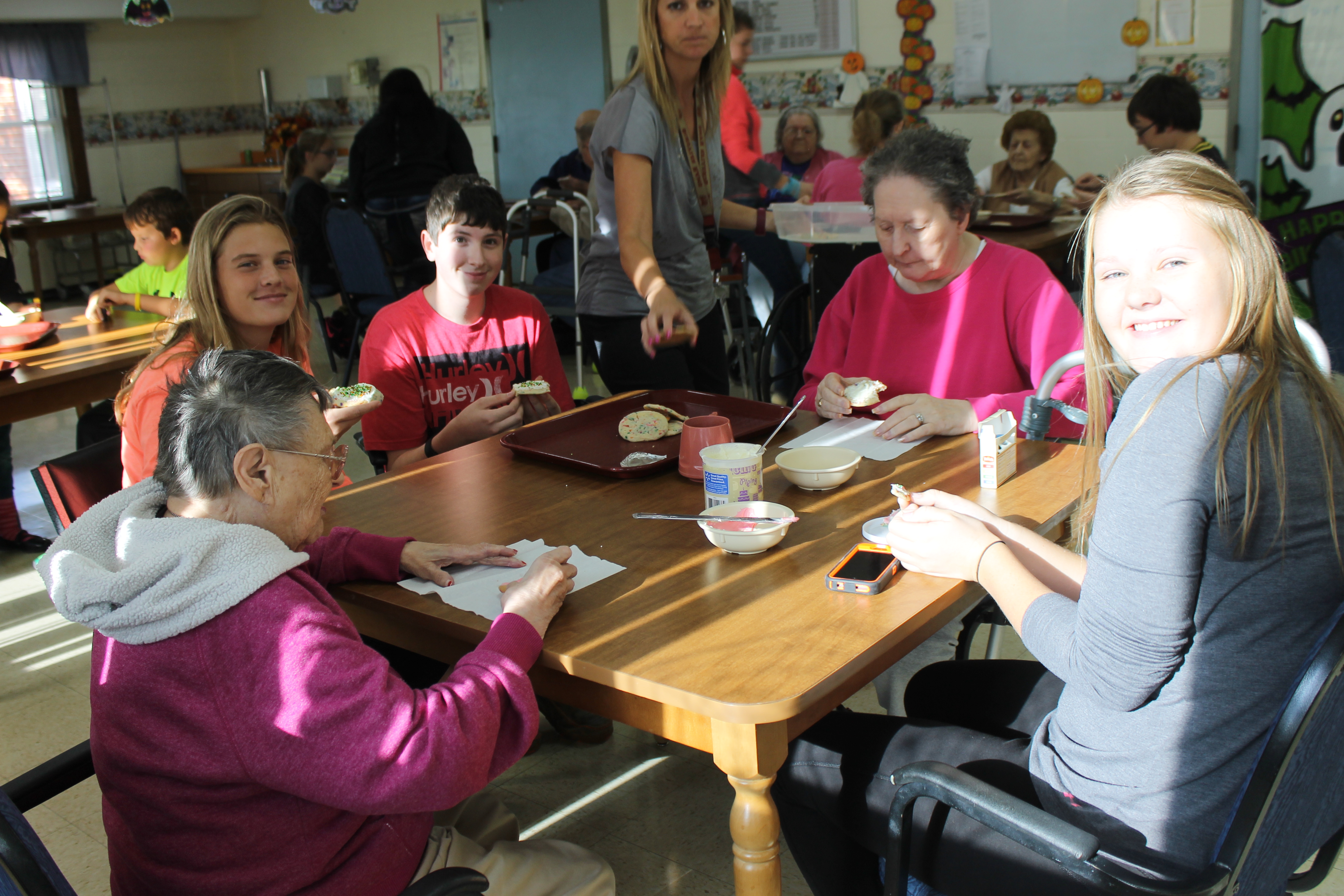 The Schuyler R-1 FBLA chapter went to the nursing home on Tuesday, October 24, 2017 after school. We decorated Halloween cookies with the residents. We all had a great time visiting and eating. We look forward to going back in the winter to sing Christmas carols. Written by: Rachel Eggers, 1st Vice-Predident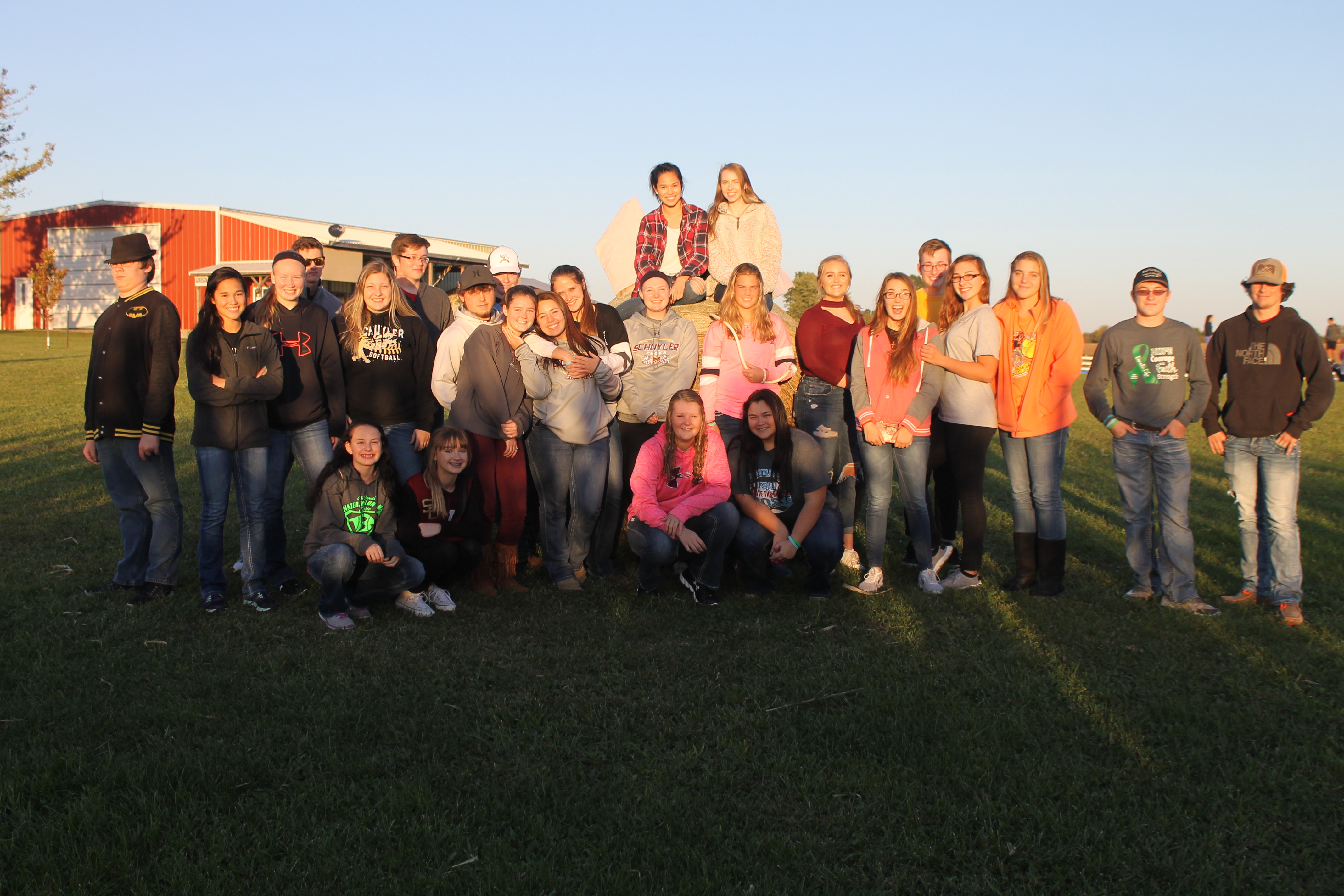 On Wednesday, October 18, Schuyler R-1 FBLA went on their first trip this year, to the corn maze at Jackson Country Connection in La Plata and met with the surrounding FBLA chapters. Schuyler has been going to this corn maze for years and the kids always have a great time playing volleyball, roasting hotdogs, going through the corn maze, and eating s'mores. It's a great chance for them to hang out with their friends and even make new ones from other schools.
Written by: Lexi Clifford, FBLA Reporter