The JV Basketball game against Milan has been rescheduled for this Thursday, Janurary 18th at 6pm at Milan. Thanks

JV basketball at Milan tonight has been canceled. We will reschedule for a late date. Thanks

Schuyler R-1 will dismiss at 12:15 today Thursday January 11, 2017.

JV basketball tonight vs Davis County has been canceled. Make update will be annouced at a later date. Thanks

Mrs. Daniel's class enjoyed their PBS compliment party today. They chose to eat lunch in their room and show off their dance moves.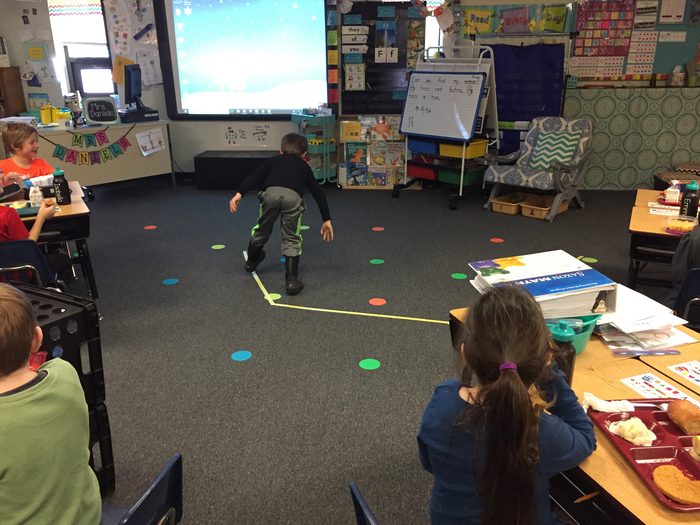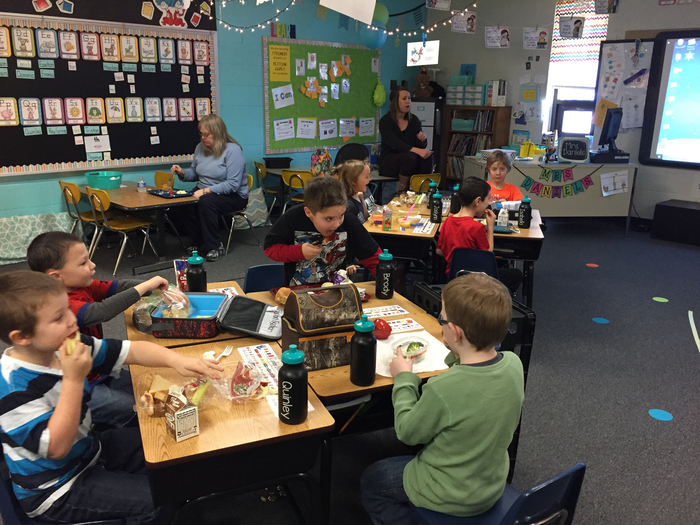 There will be a free baseball clinic starting January 14th for all students interested in playing baseball in grades 6-12.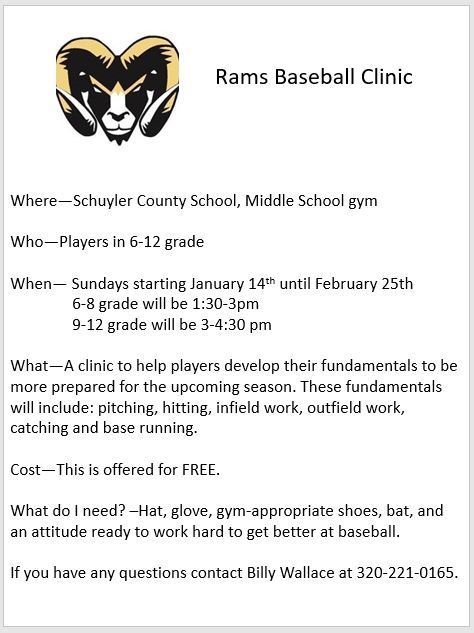 The JV basketball game scheduled for January 18th at Knox has been rescheduled for February 12th at Knox 6pm. Thanks

Jill Lane, Food and Nutrition Specialist with MU Extension, presented lessons to fifth and sixth grade students. She asked them to do exercises, read and listen to educational materials, and try various foods.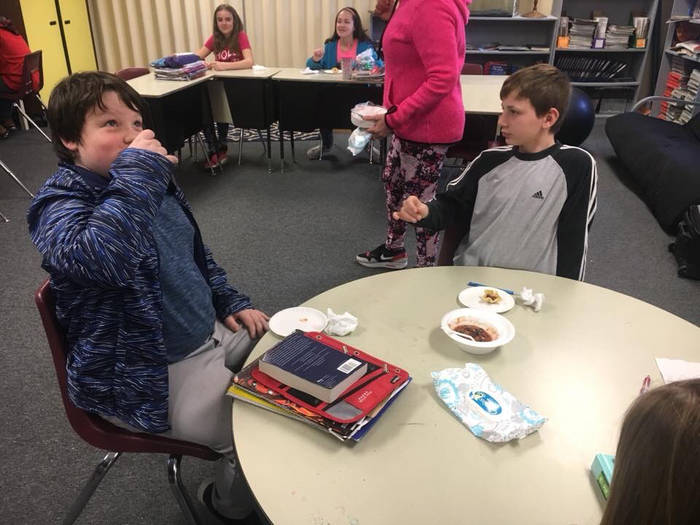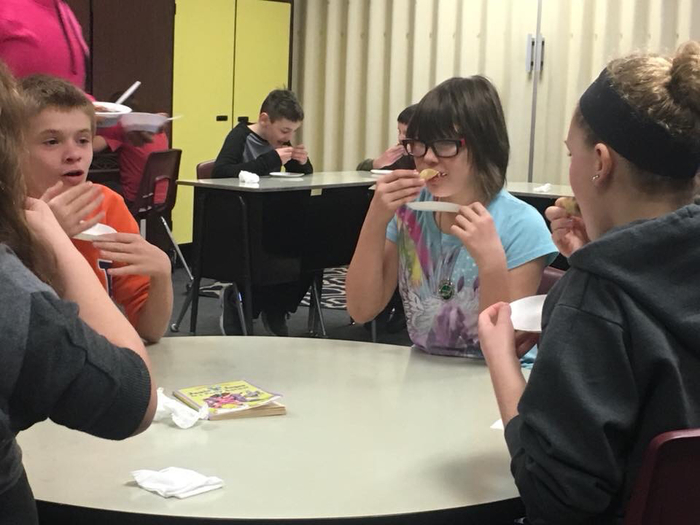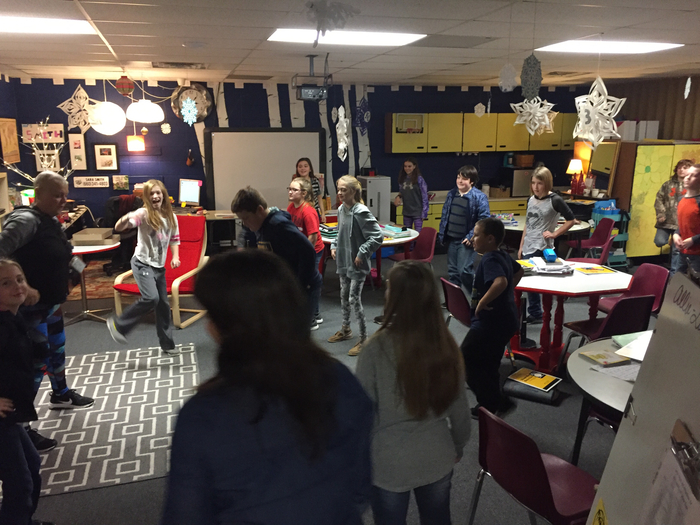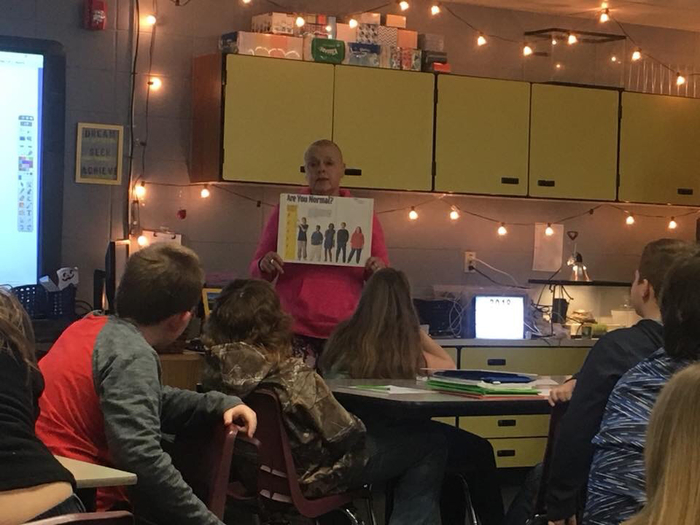 Congratulations to the following for placing in the NEMO JH Honor Band: Blue Band Hayden Dixon 2nd chair Nathan Leslie 5th chair Red Band Emily Durham 10th chair Ashlyn Laws 11th chair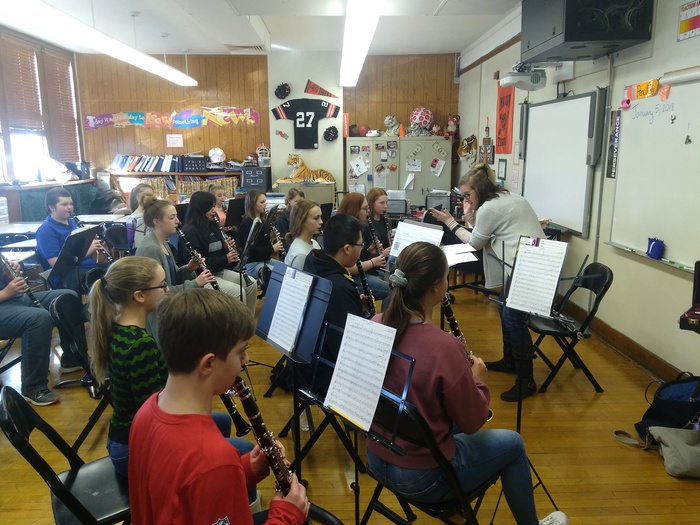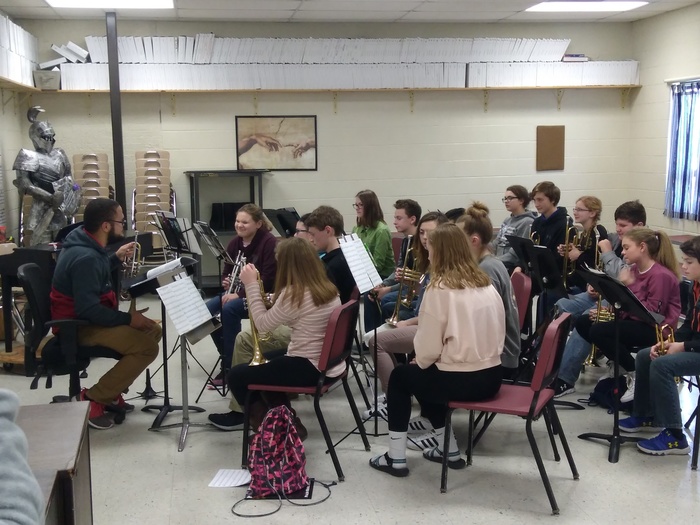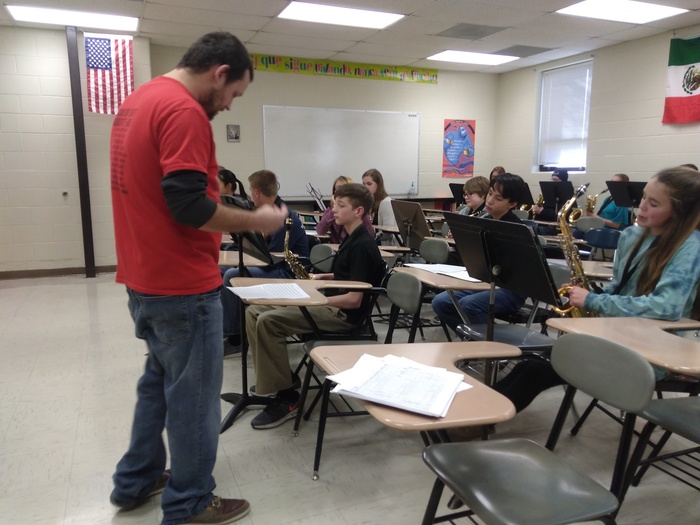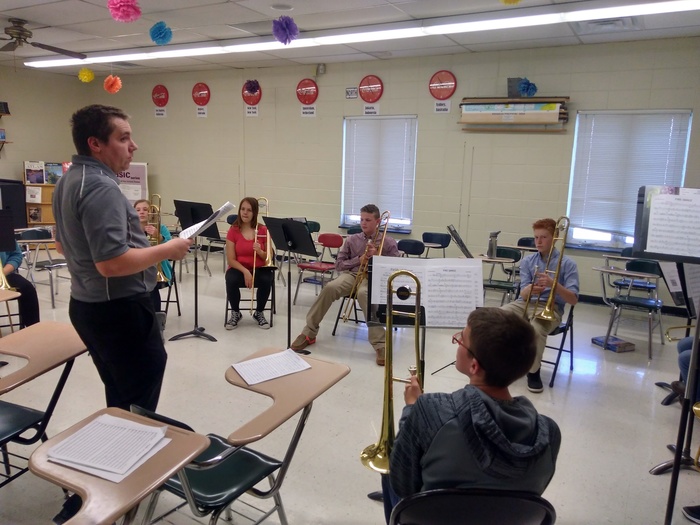 Grade cards went home with students in grades 2-6 as well as most kindergartners today. First grade students, those who were absent, and those kindergartners without backpacks today will bring home their grade cards on Tuesday.

FYI for those who attend elementary tutoring, second semester tutoring will not begin until January 23rd.

JV game for tonight at Moulton is Canceled Make up date is pending. Thanks


Kaleb Mallett found Santa! He's the proud recipient of $20. Thanks to the kids for a great hunt the past two weeks!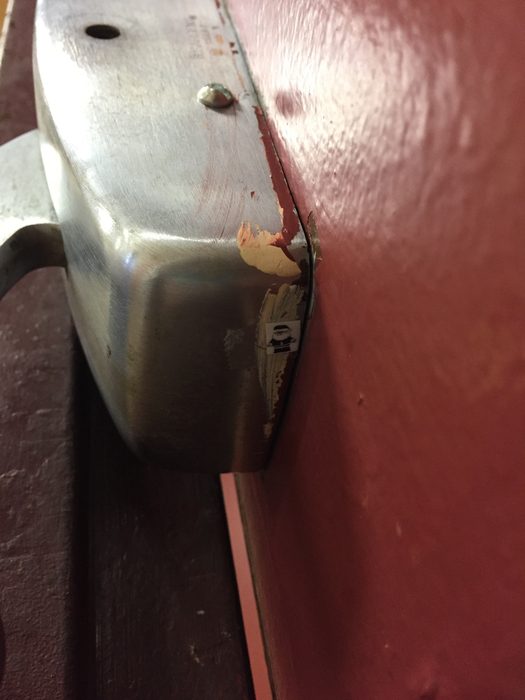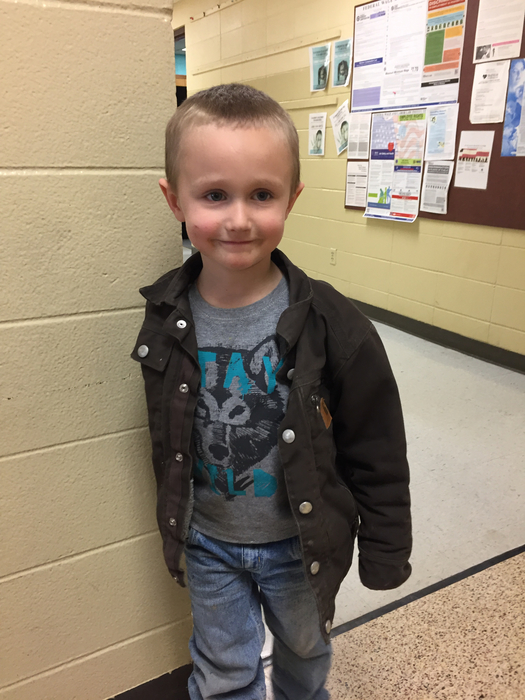 Fifth grade decided to donate canned goods rather than exchange gifts this year at their holiday parties. Way to go!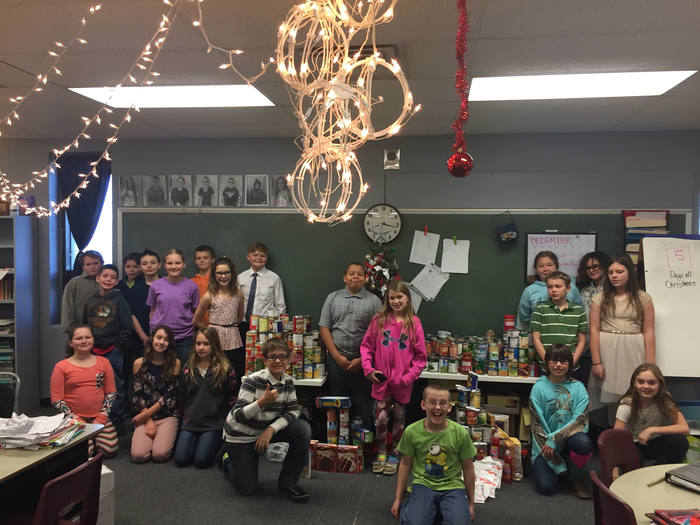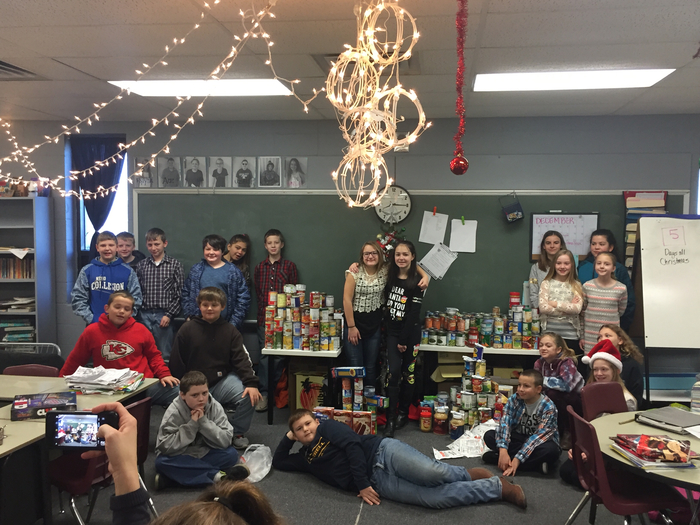 Elementary's formal luncheon is ready.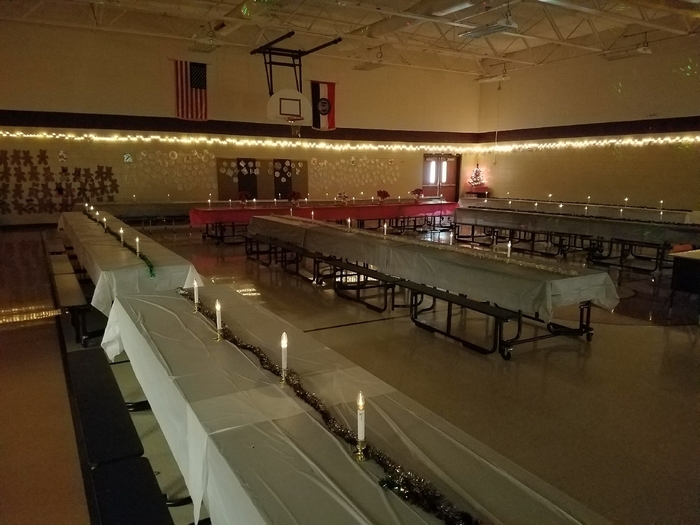 Tomorrow's lunch (Wed., Dec. 20): 1) Ham 2) Chicken Patty No salad or Opaa!-To-Go

All aboard the first grade Polar Express!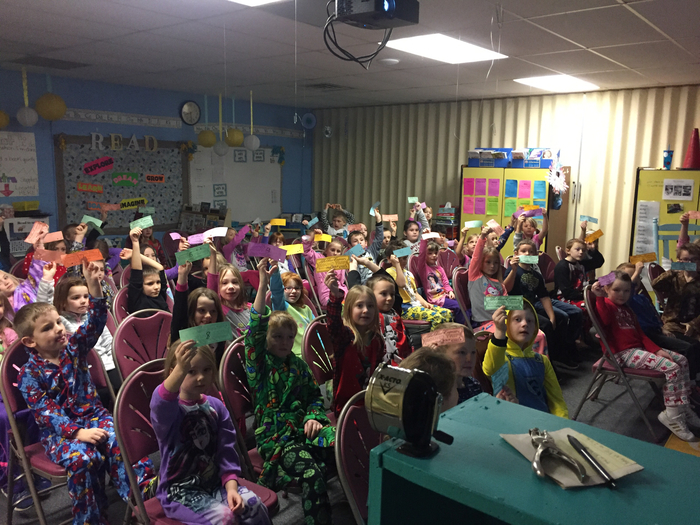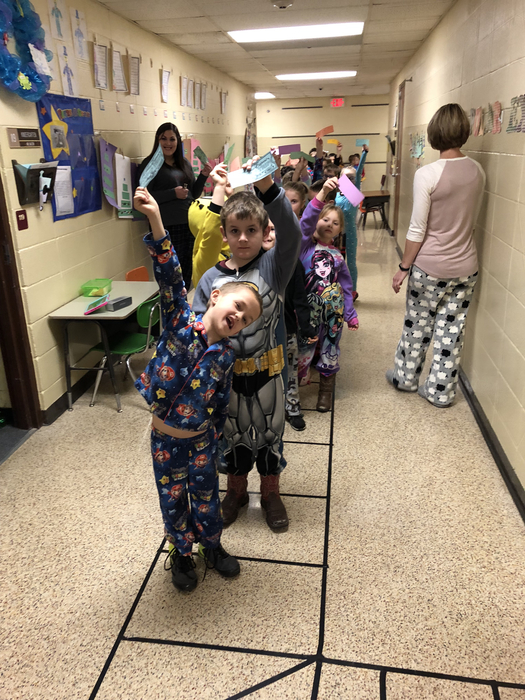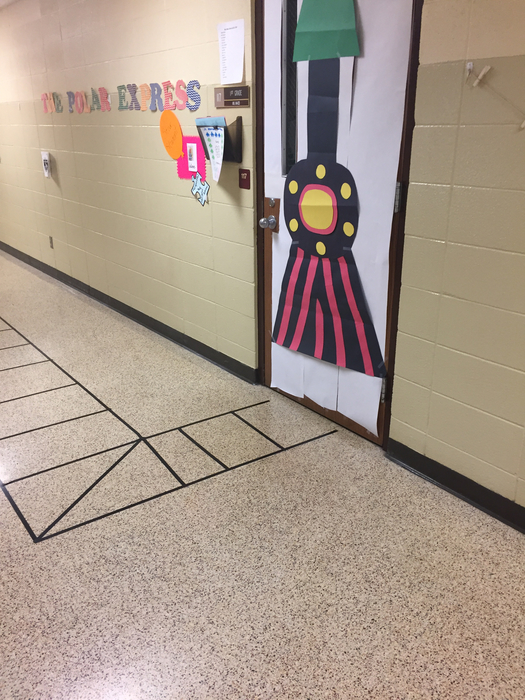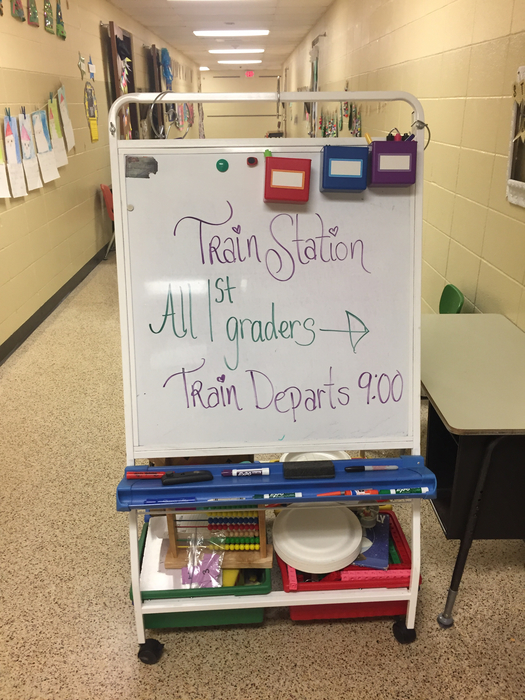 Day 1 of Reader's Theater performances in second grade went well!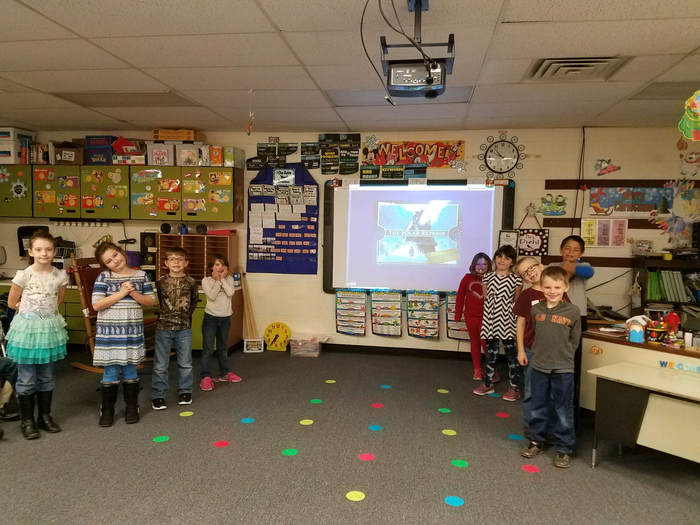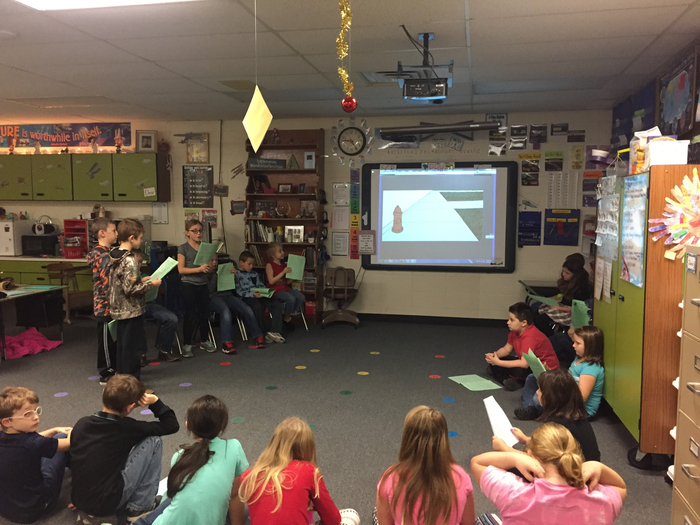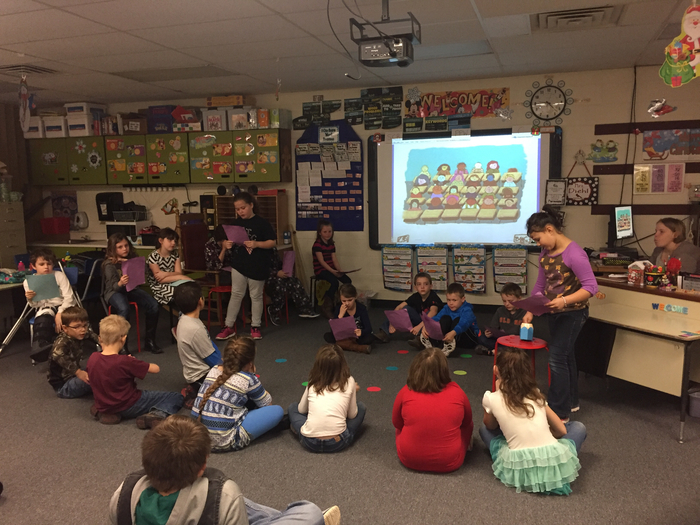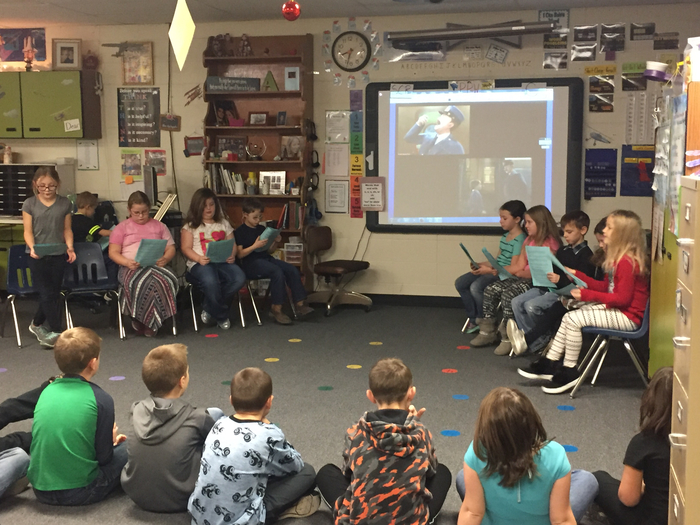 Reminder: We HAVE school tomorrow, December 18th!