Kaycee Hart, Ashlyn Laws, Madison Blackorby, and Kaitlyn Hatfield will be playing softball in the Senior Showcase this Wednesday at Mizzou Stadium in Columbia,Mo. Games are at 10:30 and 12 and there is no admission. Seniors who received All-District post season recognition were eligible to play.

See below for the Remind code for JH cheer

Elementary students, grades K-6 ,can participate in a community challenge. See flyer for more details or this link:
https://tinyurl.com/3p8rpsnz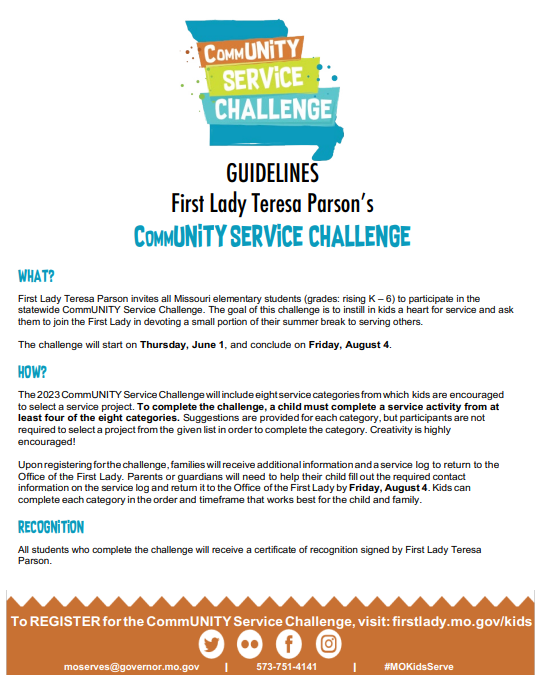 Attached is the Remind code for Varsity Cheer

Congratulations to Kale Windy for making 1st Team All District Baseball and Connor Smith for 2nd Team All District Baseball.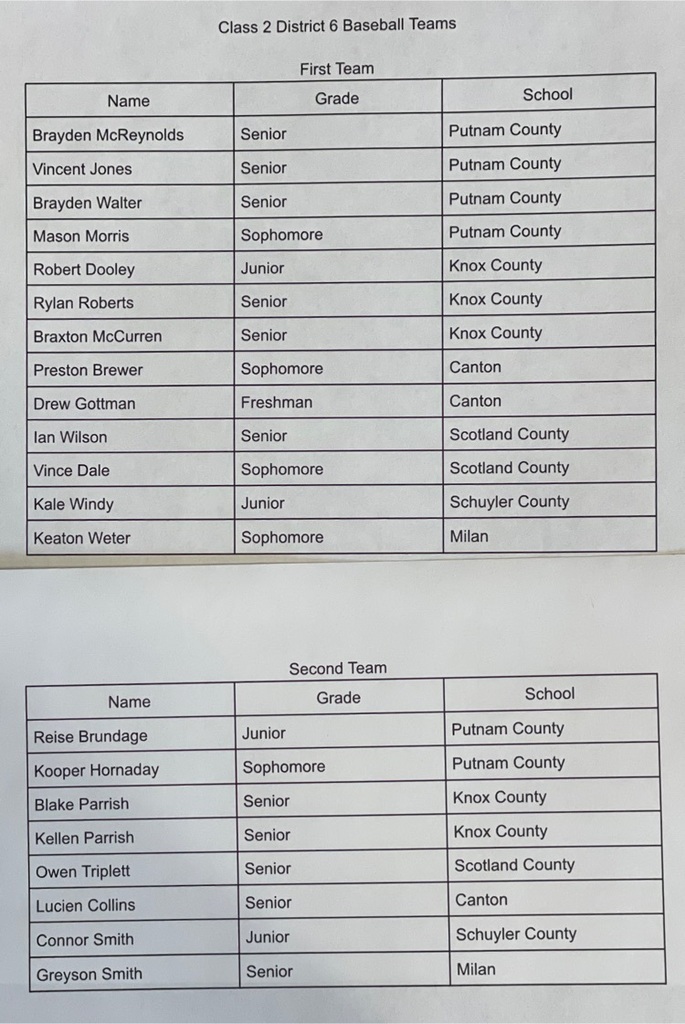 Congratulations Class of 2023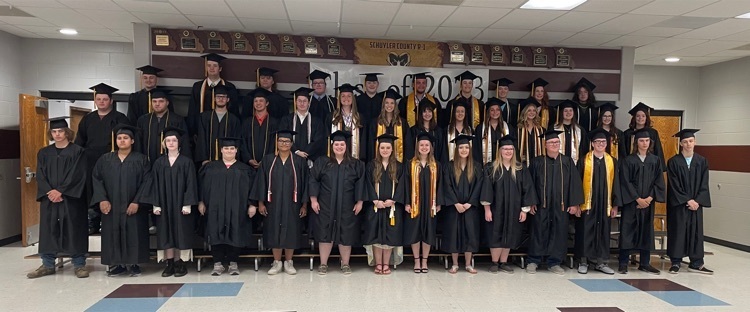 Congratulations to Hayden Dixon! Not only is he the Class 2 State Champion in shotput, but he broke the State record in this event as well!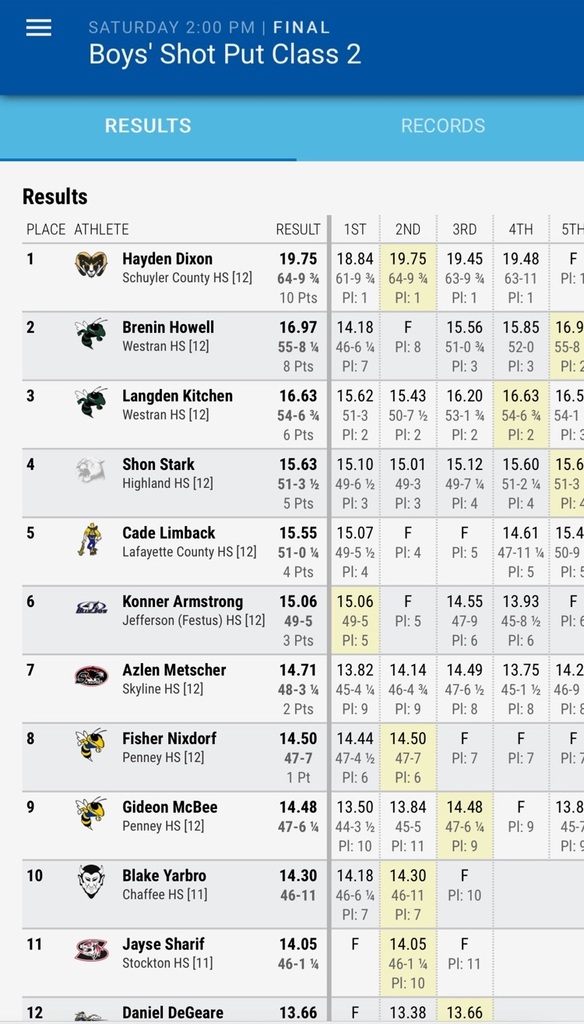 Girls shot put results: Kaitlyn Hartfield places 4th Madison Haley places 5th Claudia Dixon places 7th Way to go ladies!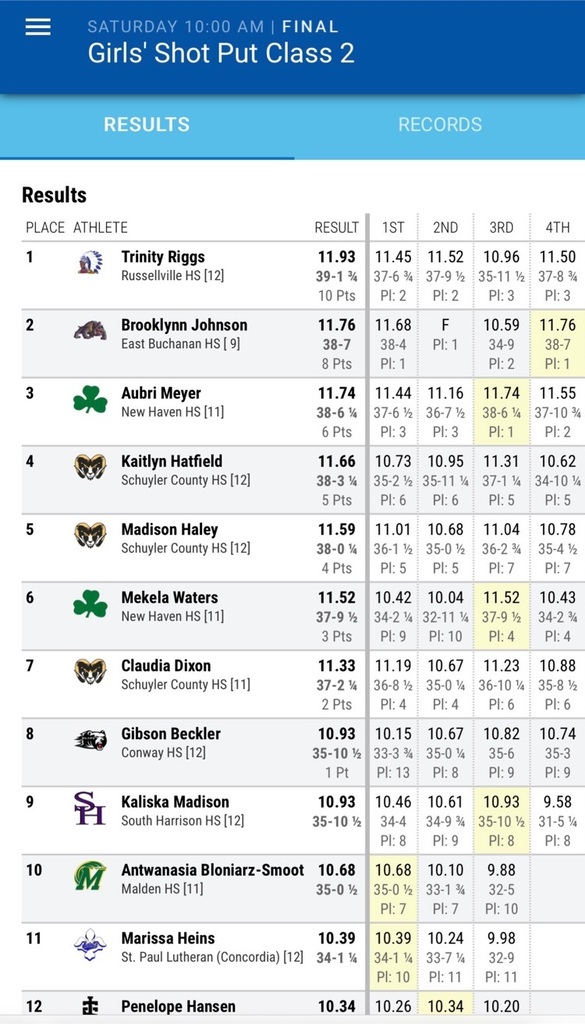 Jacie Morris finished 11th in the 400 and Xavia Cullers finished 16th in the 2 mile. Congratulations ladies!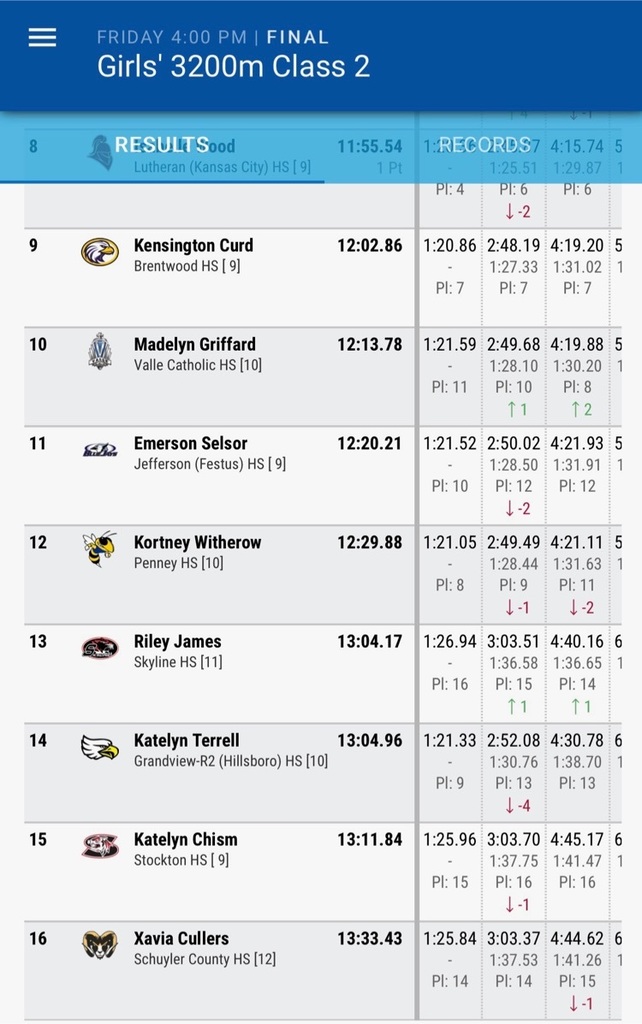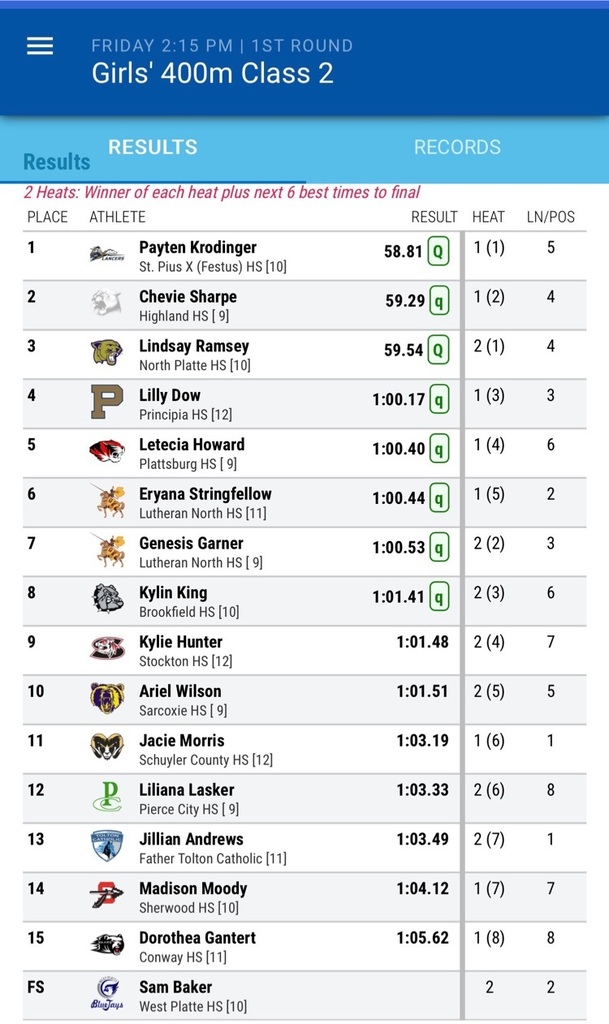 Fifth graders visited the State Capitol and other nearby points of interests in Jefferson City for their field trip on May 11th. @mostateparks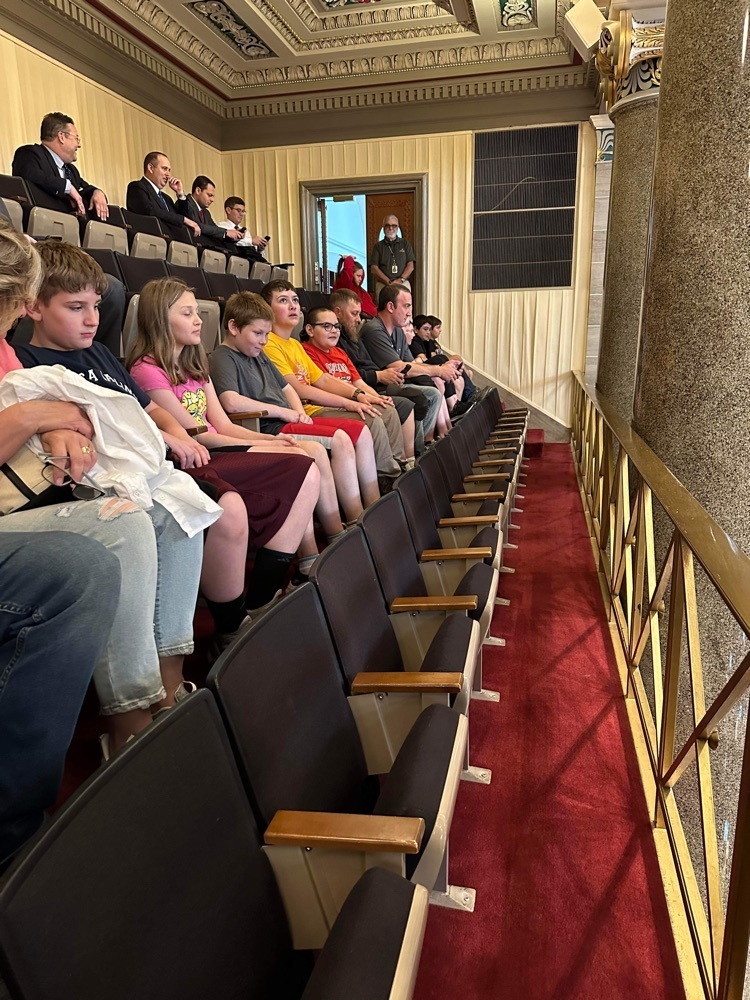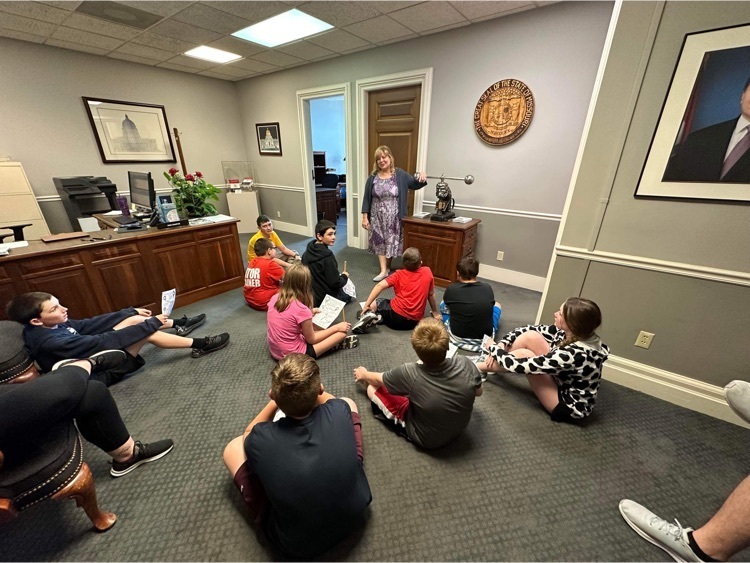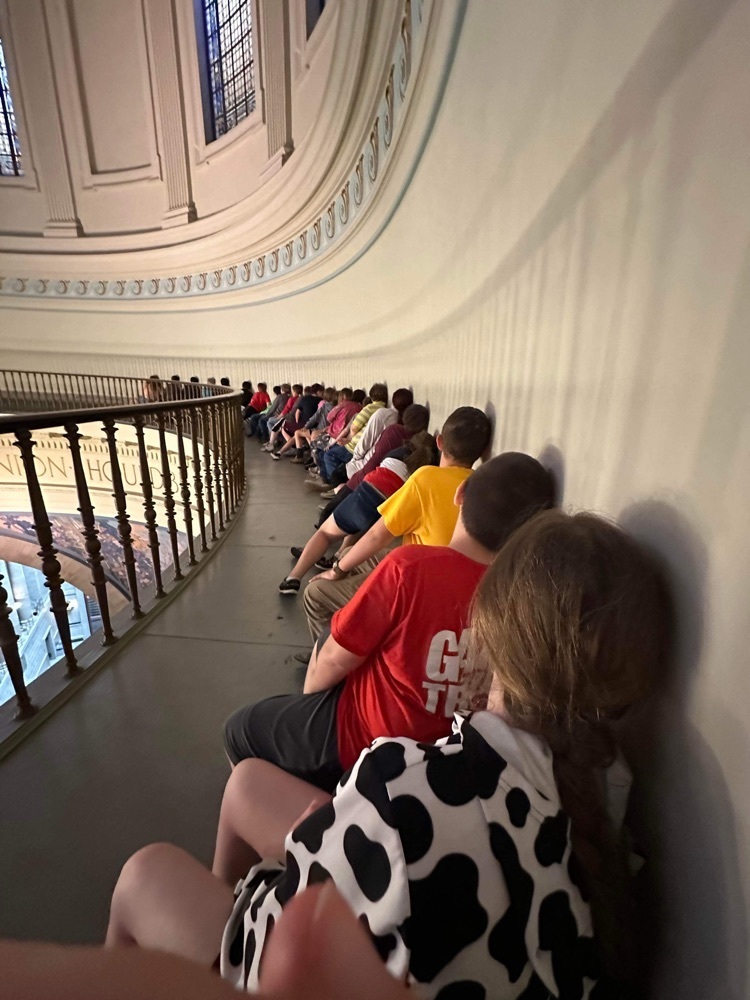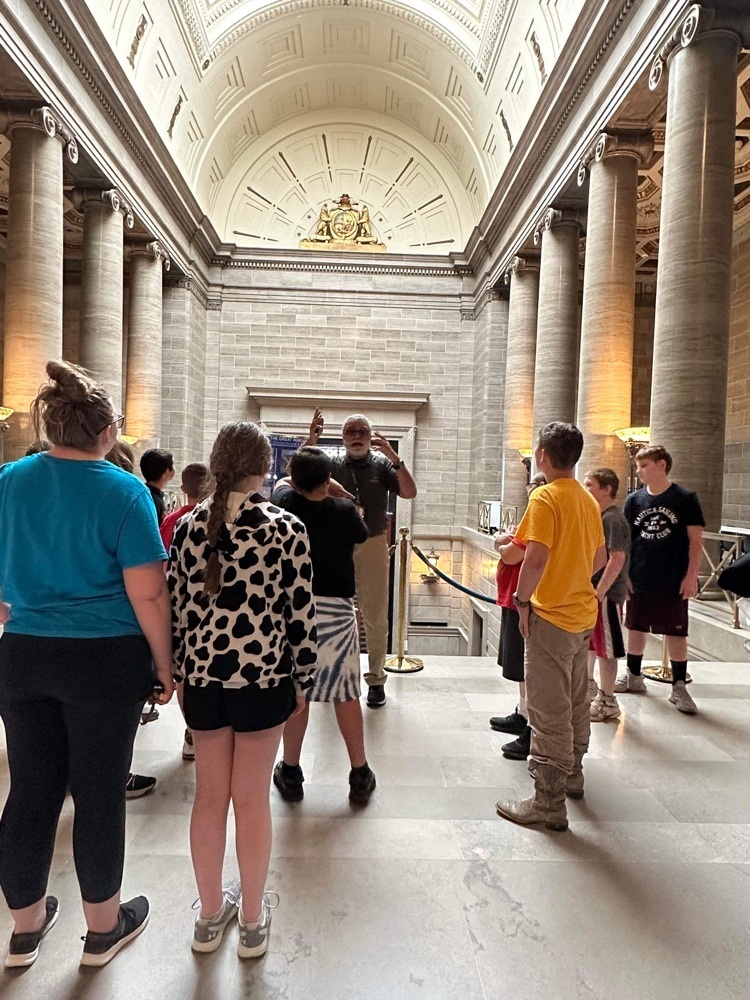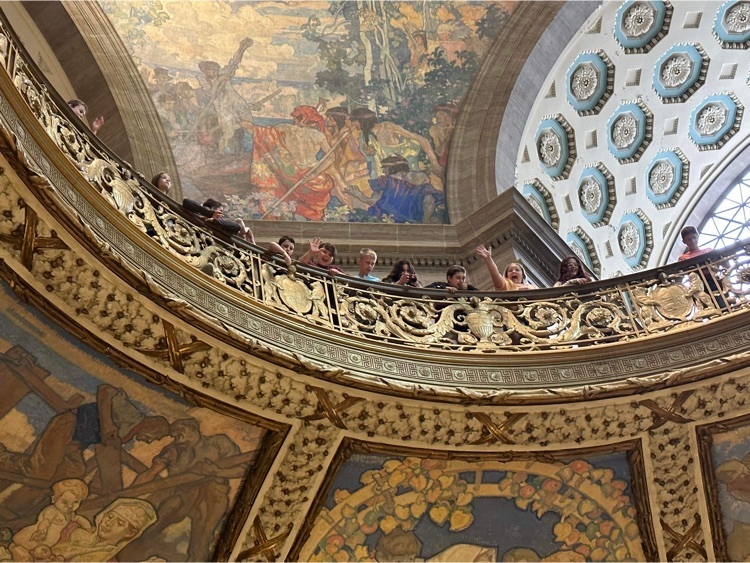 Last night was the sixth grade promotion. Congratulations Class of 2029!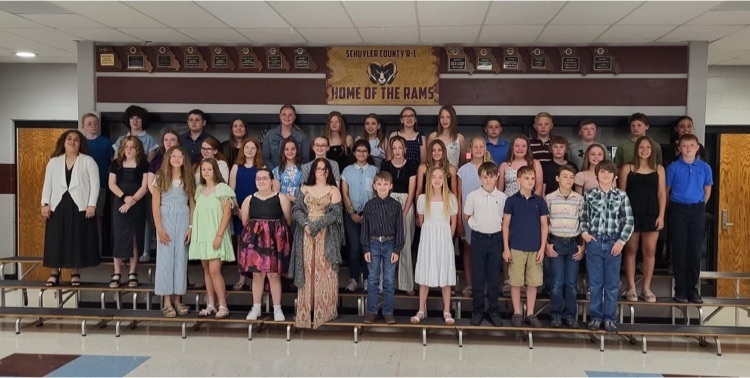 Congratulations to Kaitlyn Hartfield who is the Class 2 State Discus Champion!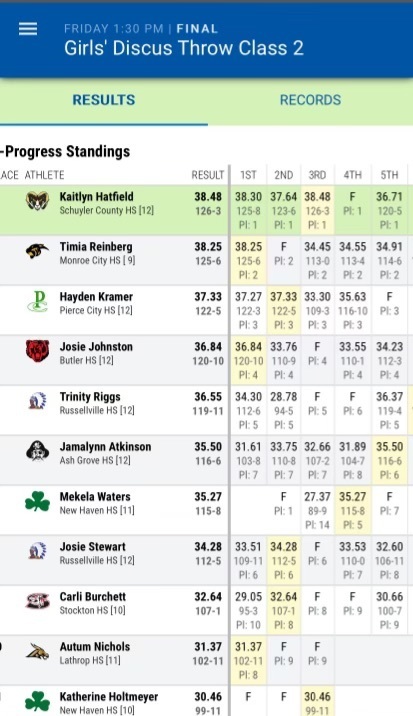 Congratulations to Kalee Jackson and Addie Wright for passing the National Certified Medical Assistant test. This year, both of these ladies attended the Kirksville Area Technical Center in the Health Careers program.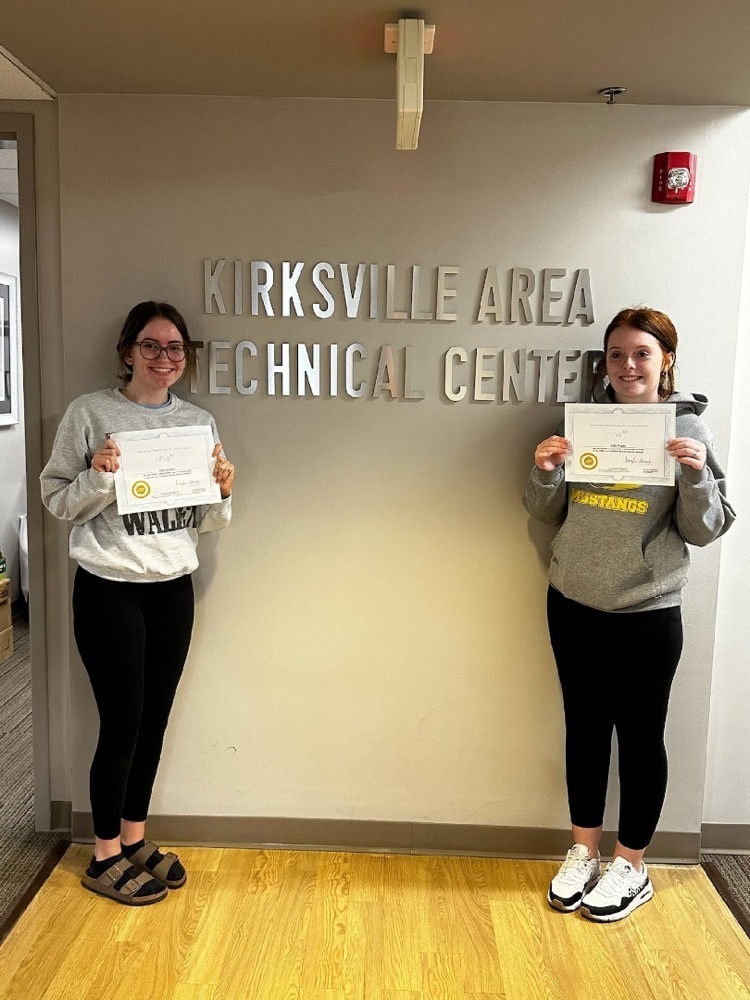 Hayden Dixon is the State Champ in the Discus and set the Class 2 state record!! Way to go!!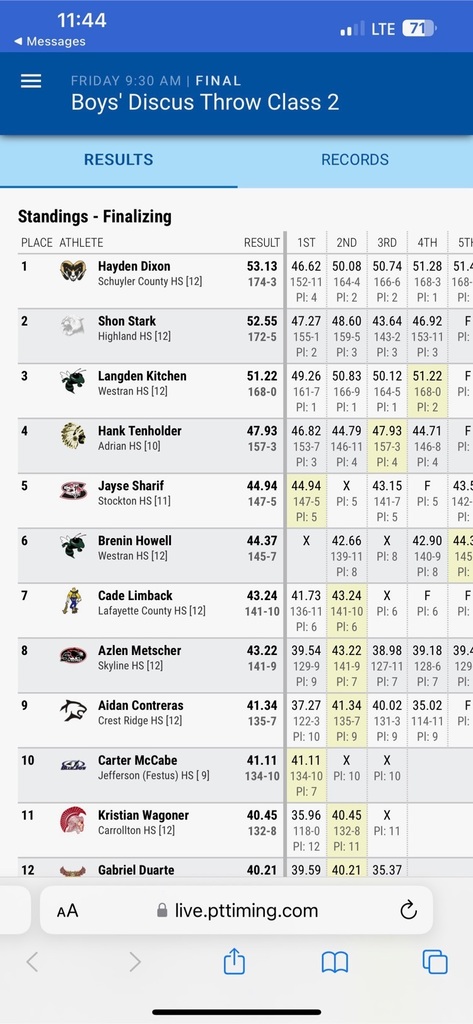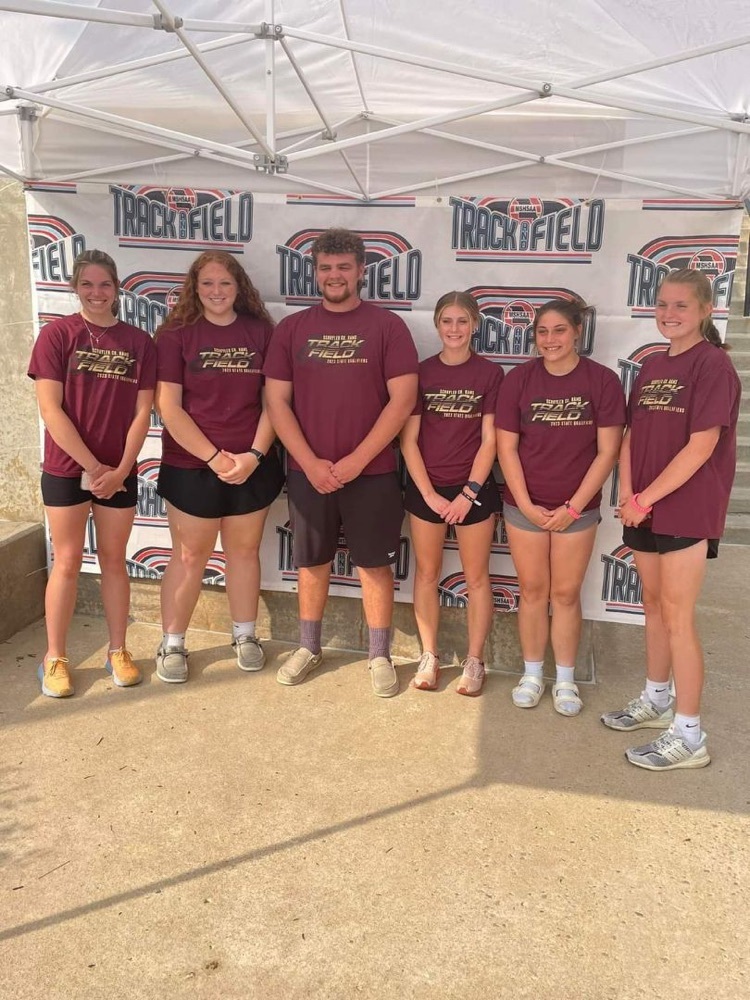 Freshman in Physical Science were challenged to build a 100 popsicle stick bridge the last week of school. The winning bridge held almost 200 pounds.

Coach Carpenter will post the JH football Remind code the first part of August.

3rd-6th students were able to put their names into a drawing for being R.A.M.S. students during MAP testing. These were our lucky winners!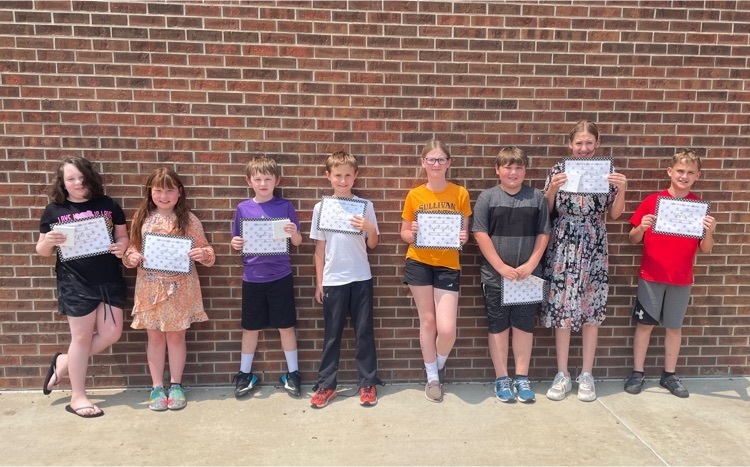 Mark Twain Reader Award recipients: Avril, Tristan, Vaden