Courtwarming pep rally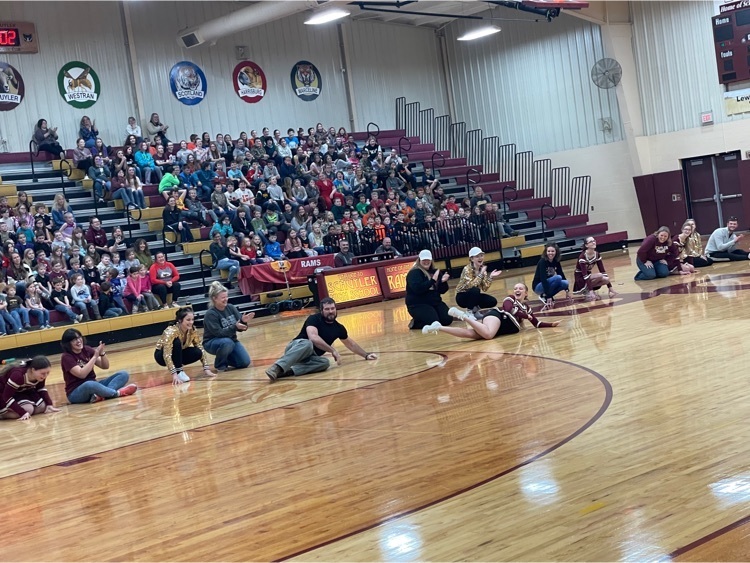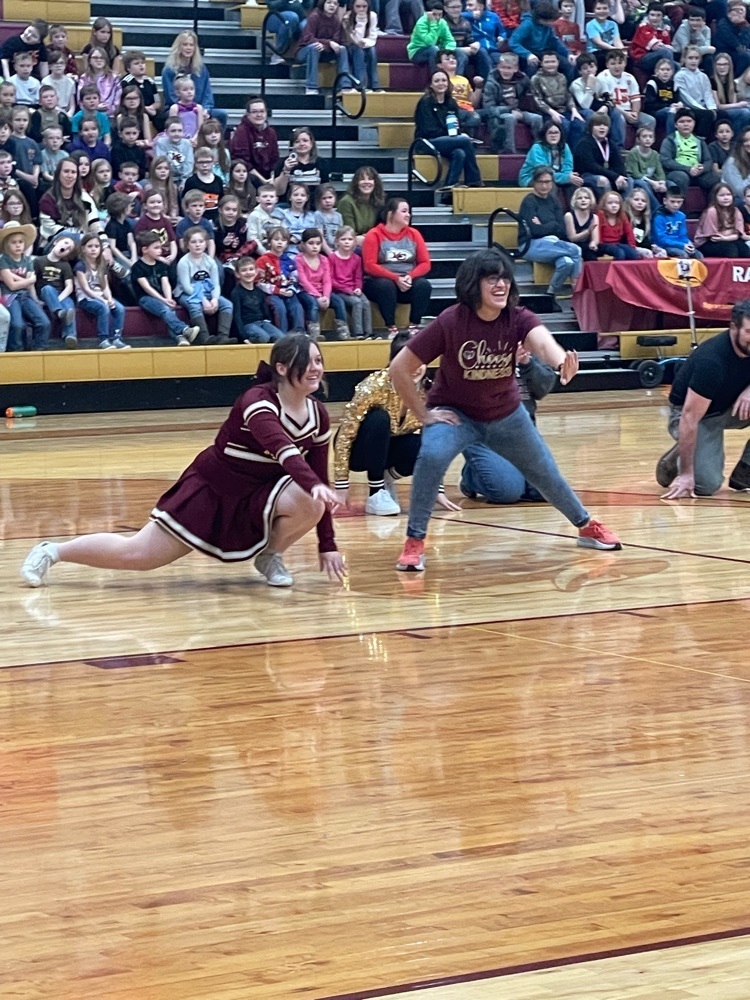 Courtwarming dress up days in the elementary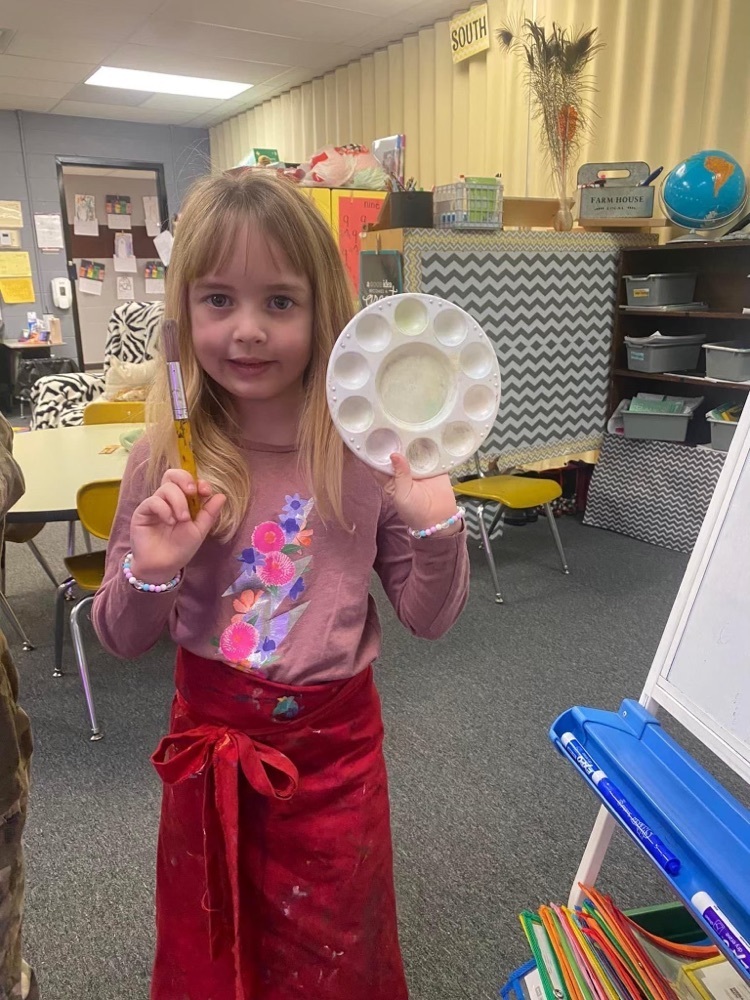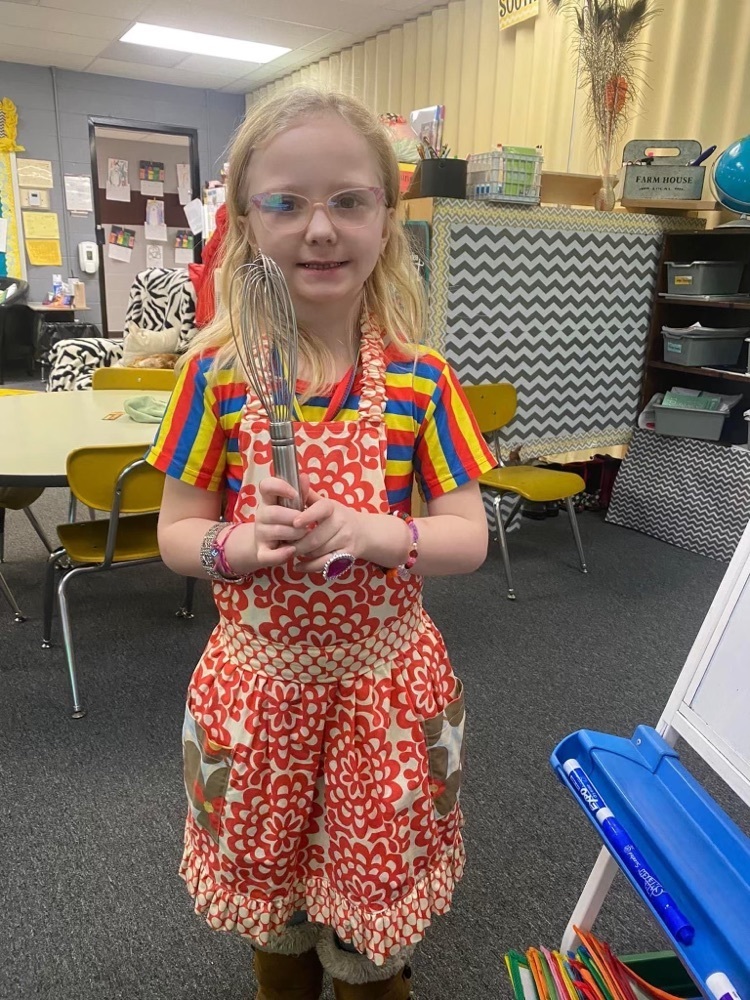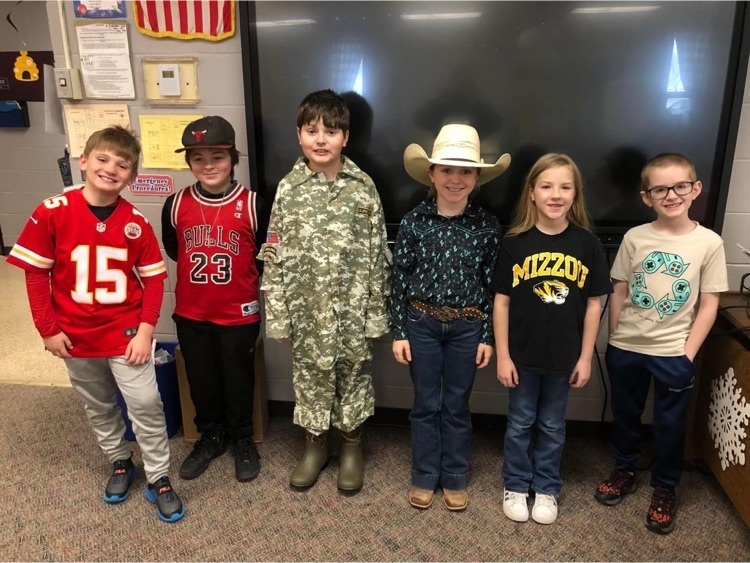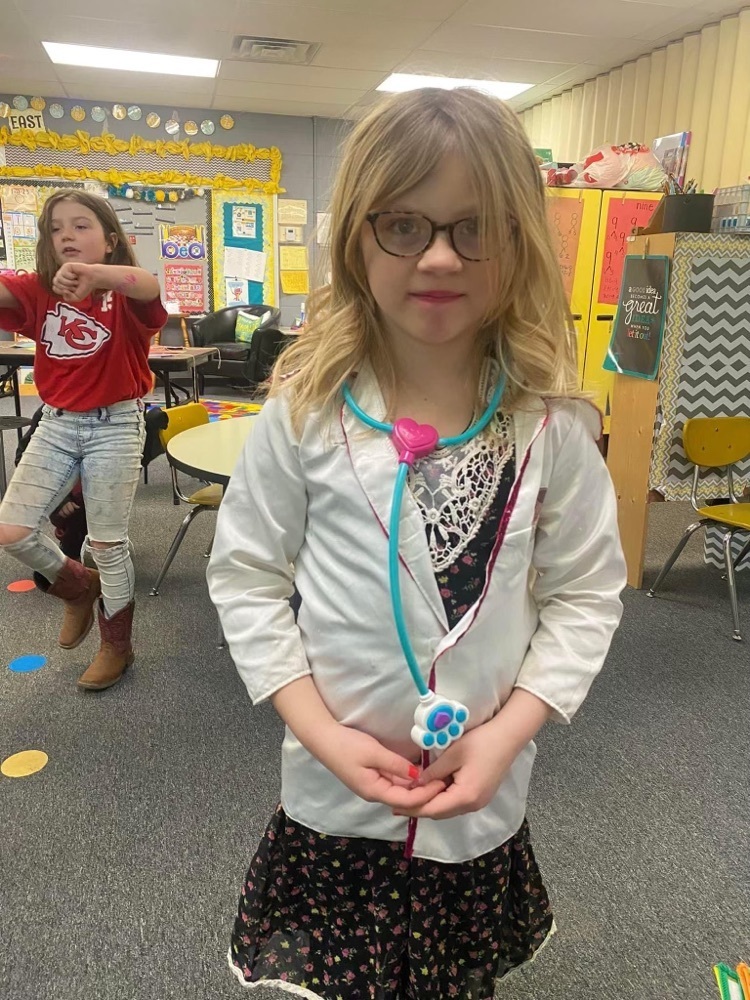 Rams fall to Knox 49-46. Back at it on Tuesday in the La Plata tournament vs Scotland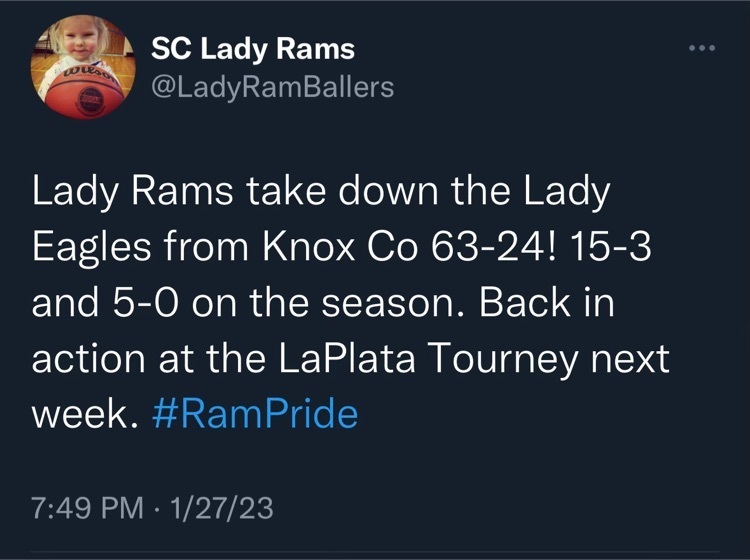 5th grade students have been working hard on biomes in science. Thank you to all the family members that came in for Biorama Day today!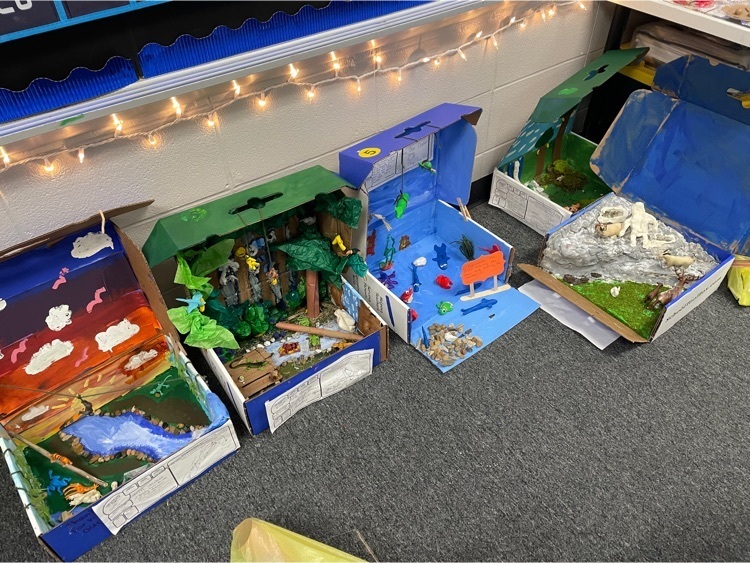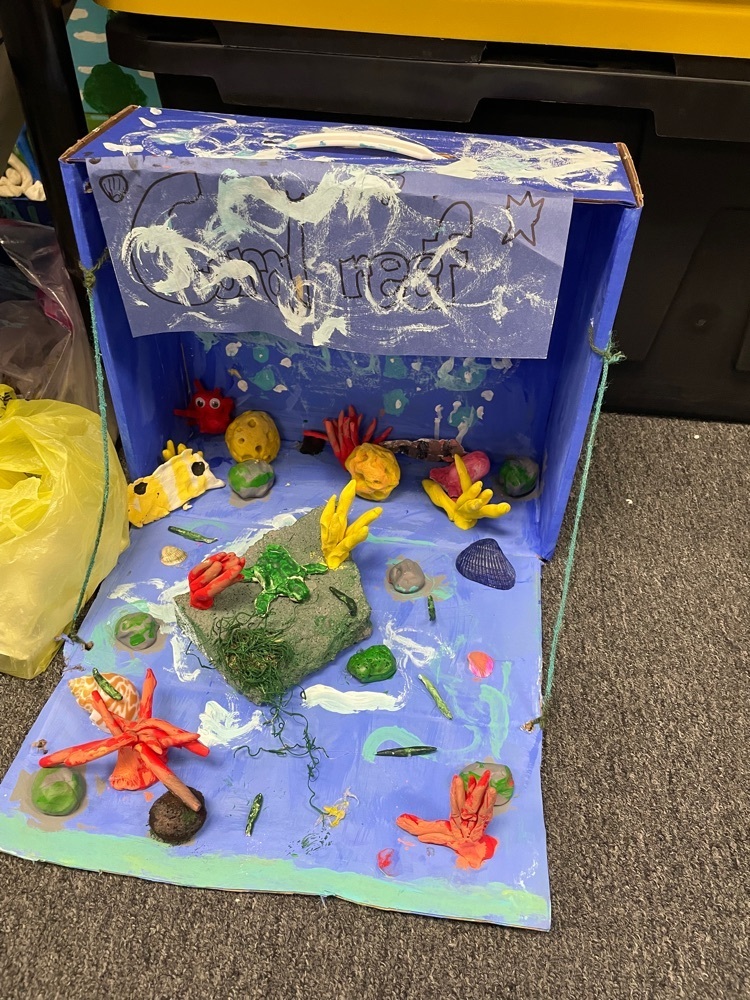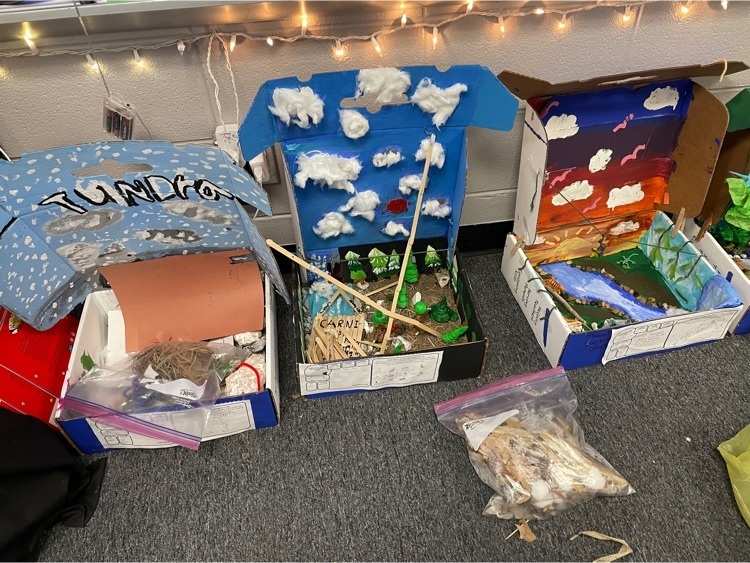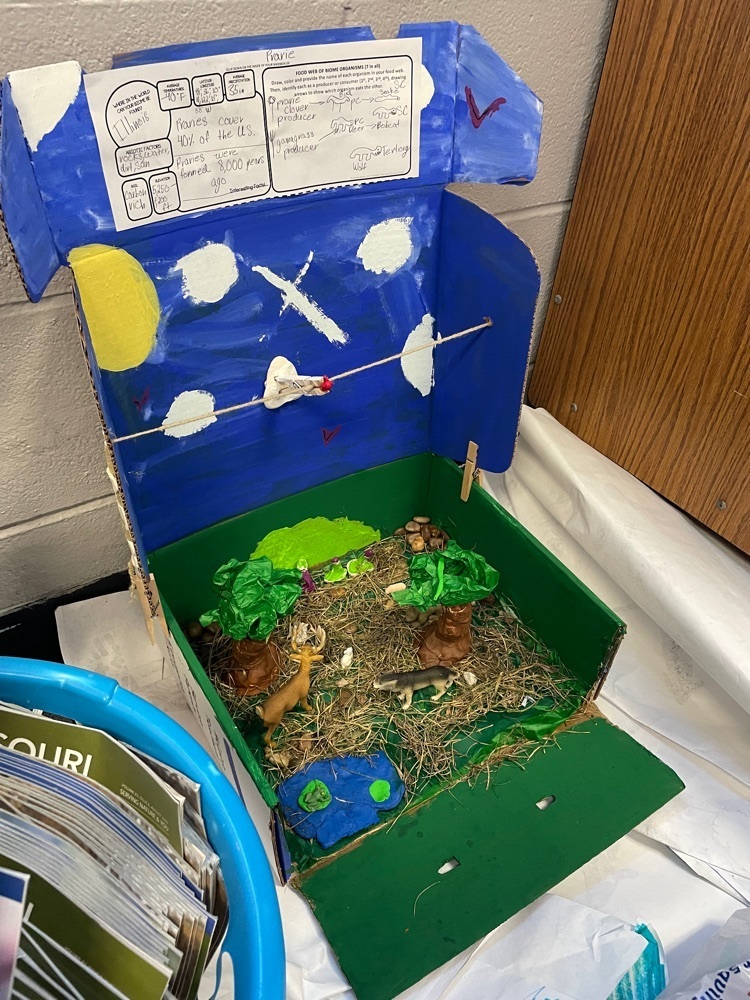 A big thanks to Judge Lovekamp and Mrs. Nelson for serving slushies today! The kids were pumped to request a "Chiefs" combo.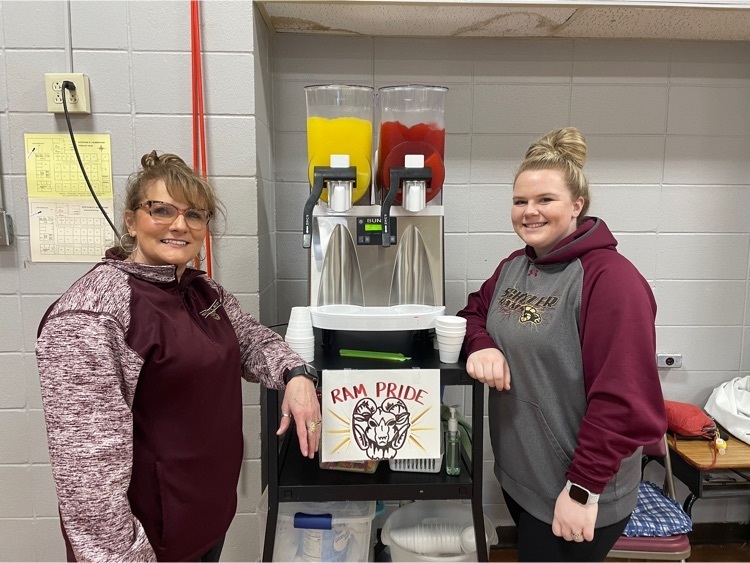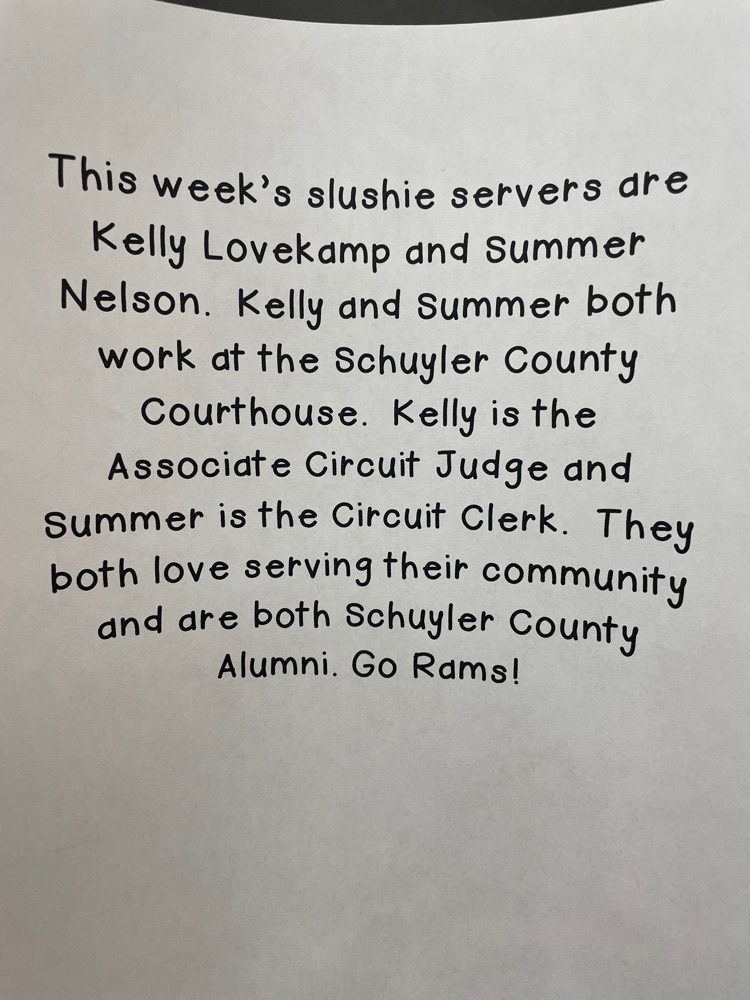 Congratulations to Madison Haley as she signed her LOI for track at Columbia College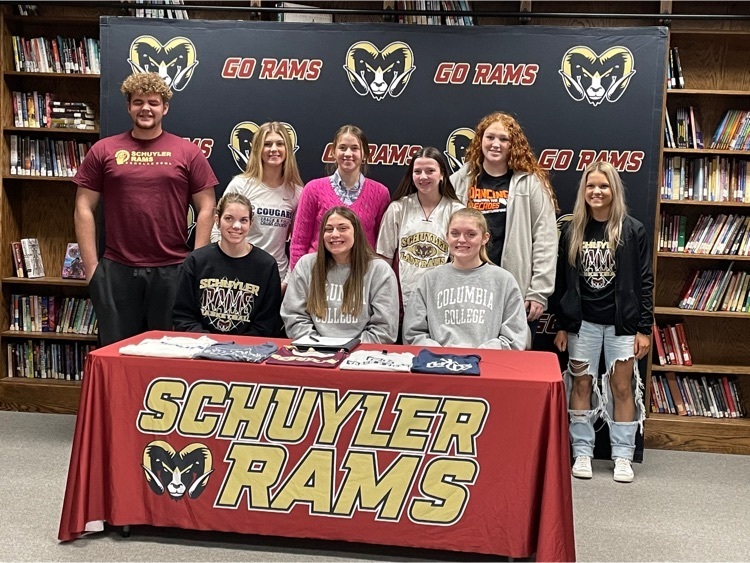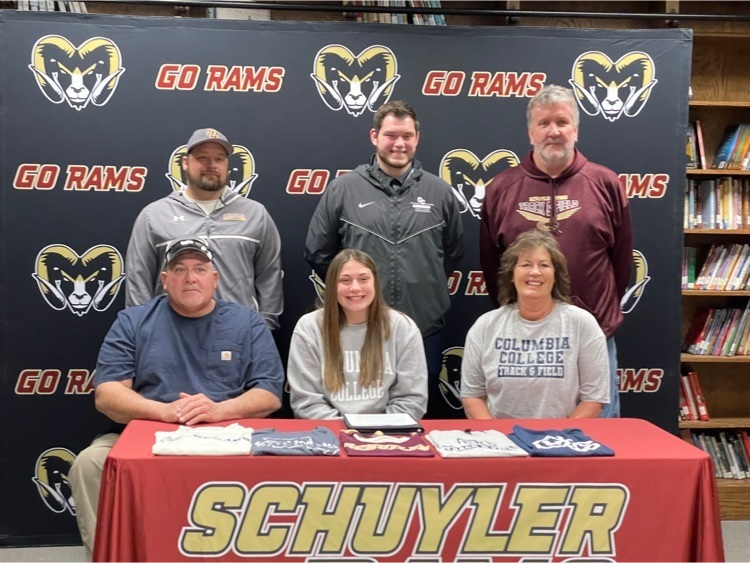 We will also have "Chuck a Duck" for $1 tomorrow evening during halftime of girls' game. Winner will receive a Casey's gift card. All proceeds will go to Bryant Western's family.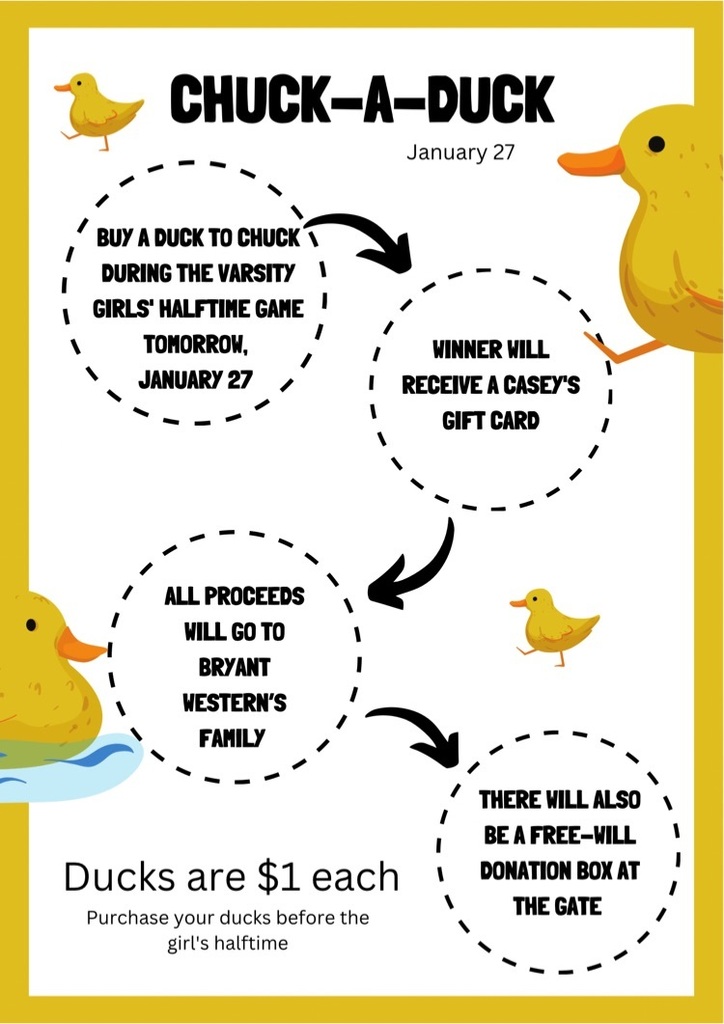 Schedule of events for tomorrow's Courtwarming game. Also please note we will have a freewill donation box at the gate for Bryant Western, a student from Knox County, who was in a recent accident.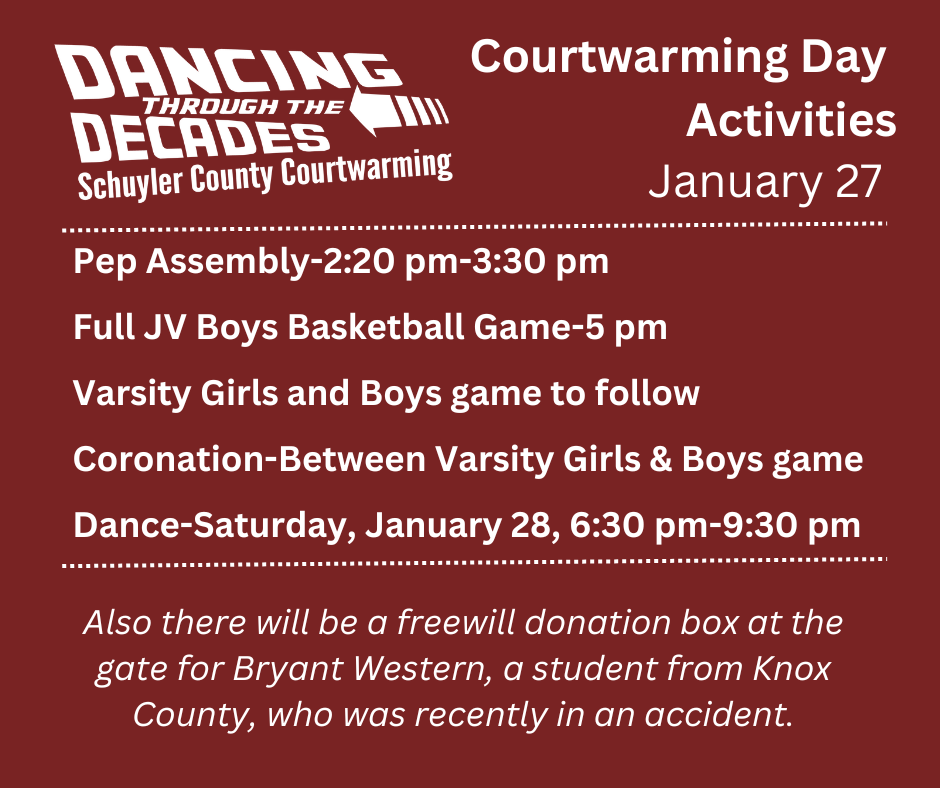 Due to poor road conditions, school will be closed Wednesday, January 25th. Wednesday will be our 1st (AMI) day. Students are expected to complete the work given to them by their teachers.

Rams 13-4 (3-1) add another one to the win column after defeating Scotland 57-35! Shutout in the 3rd help seal the win. Back at it Friday vs Knox. C. Smith 15 R. Farris 15 K. Windy 14

In first grade science, students learned about how things we use are inspired by nature. This activity focused on beak characteristics of birds and how their beaks differ due to their habitats and diets. They found that a long narrow beak is like tweezers and that a duck's bill is like a scoop.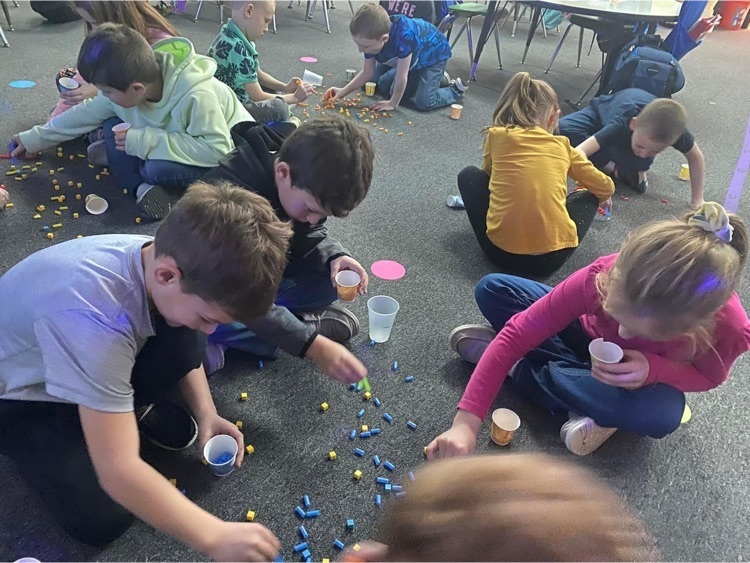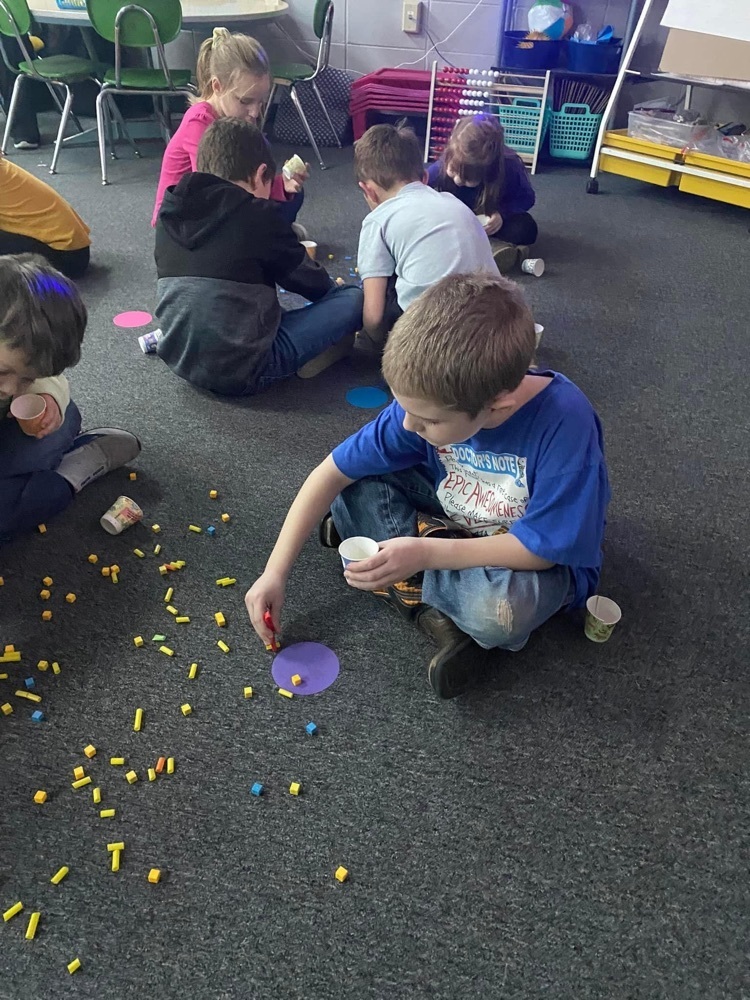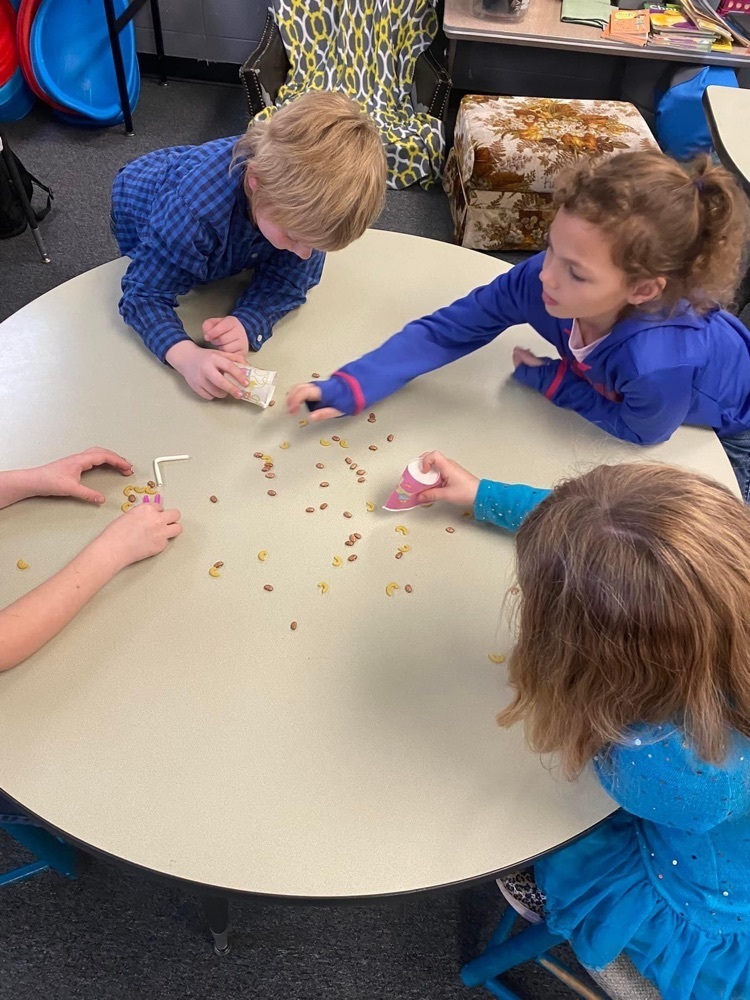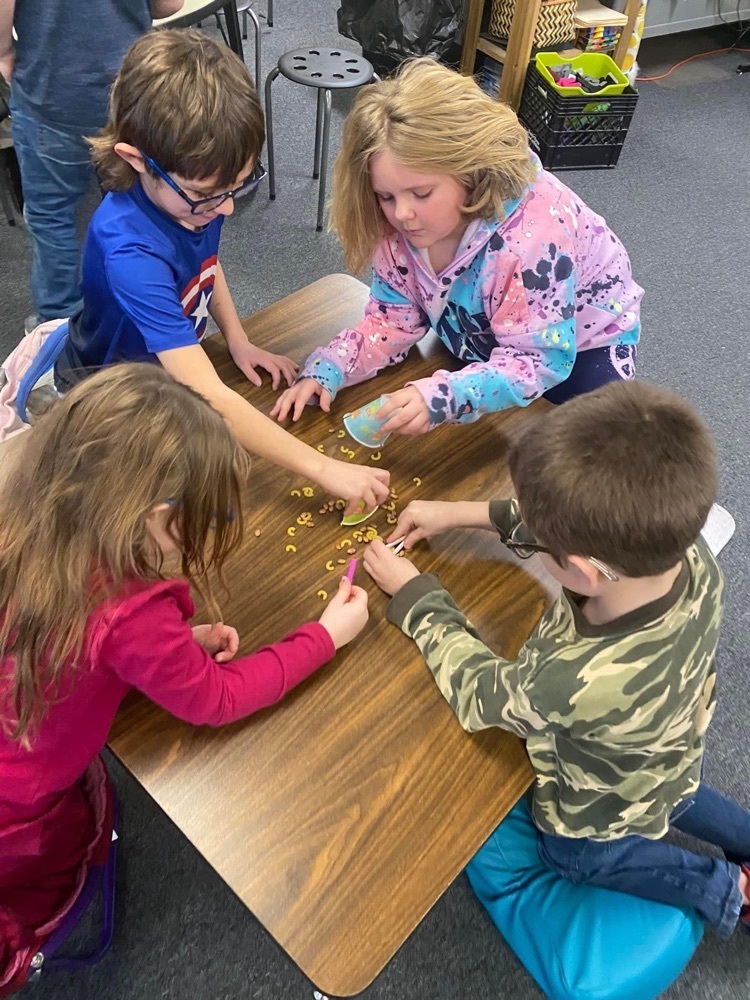 Preschool students have been working on a jungle-themed unit. They've enjoyed jungle animals during dramatic play centers, painting binoculars for a lion hunt, and learning a boa constrictor poem!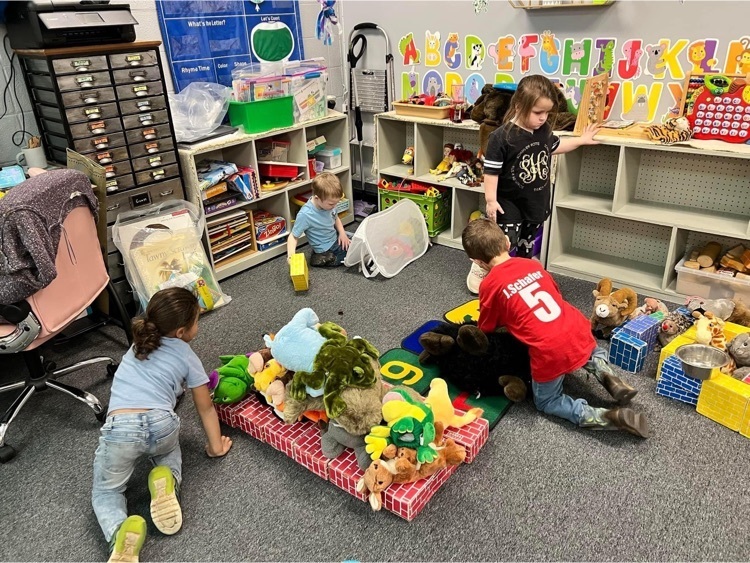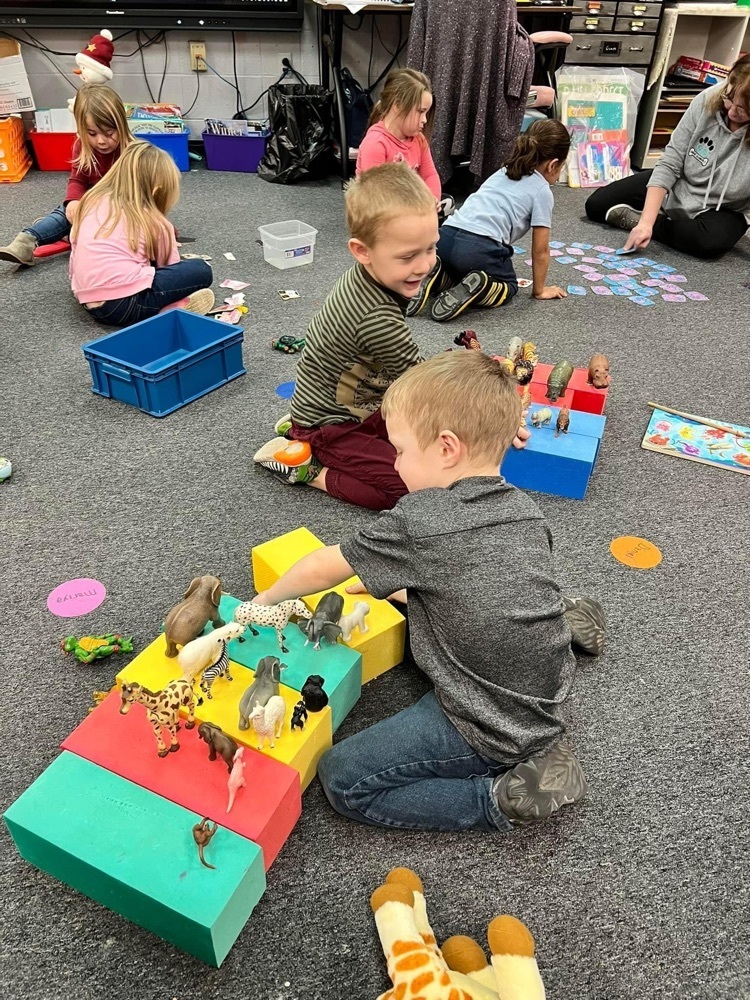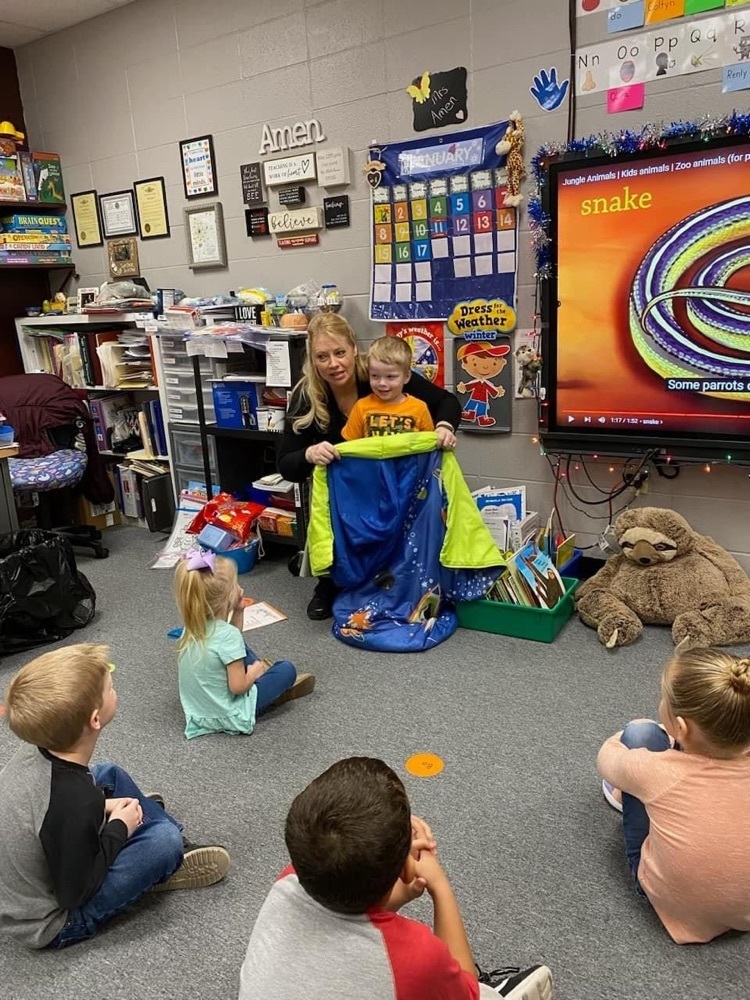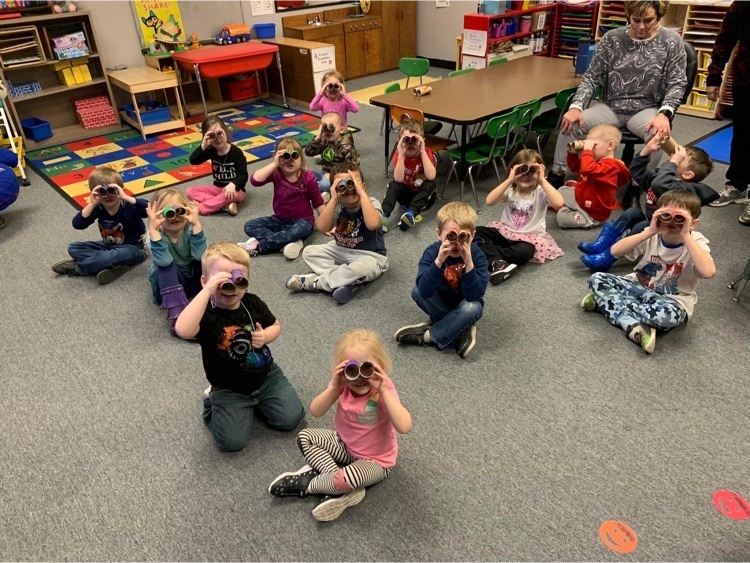 Courtwarming Week: While it was Toga Tuesday in the high school, the elementary dressed in 40s and 50s attire.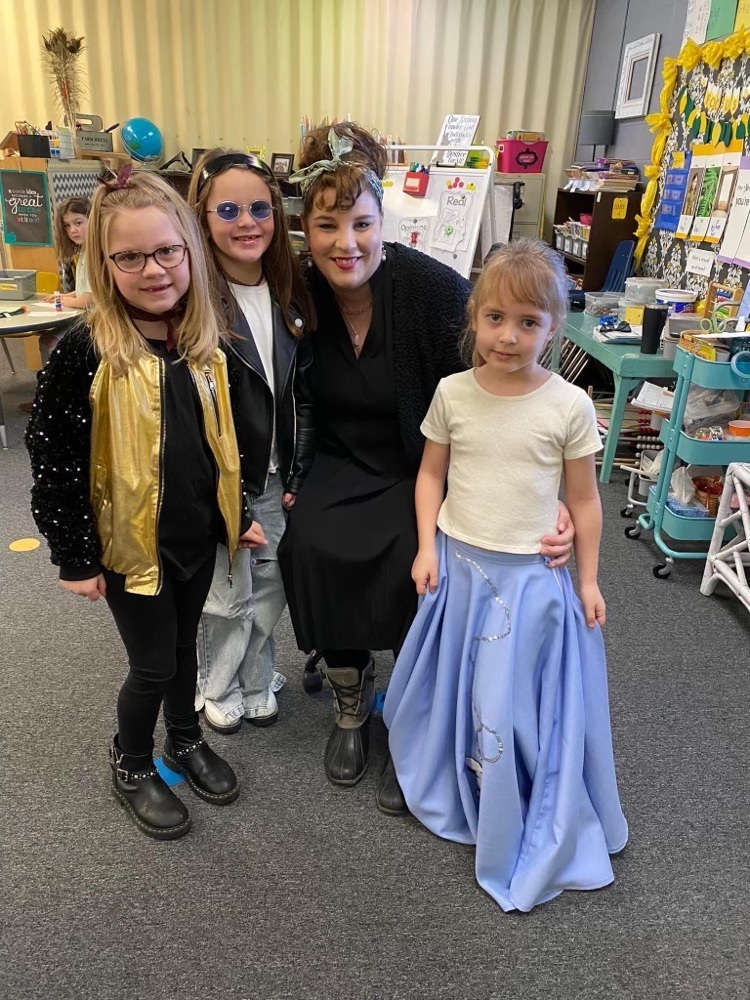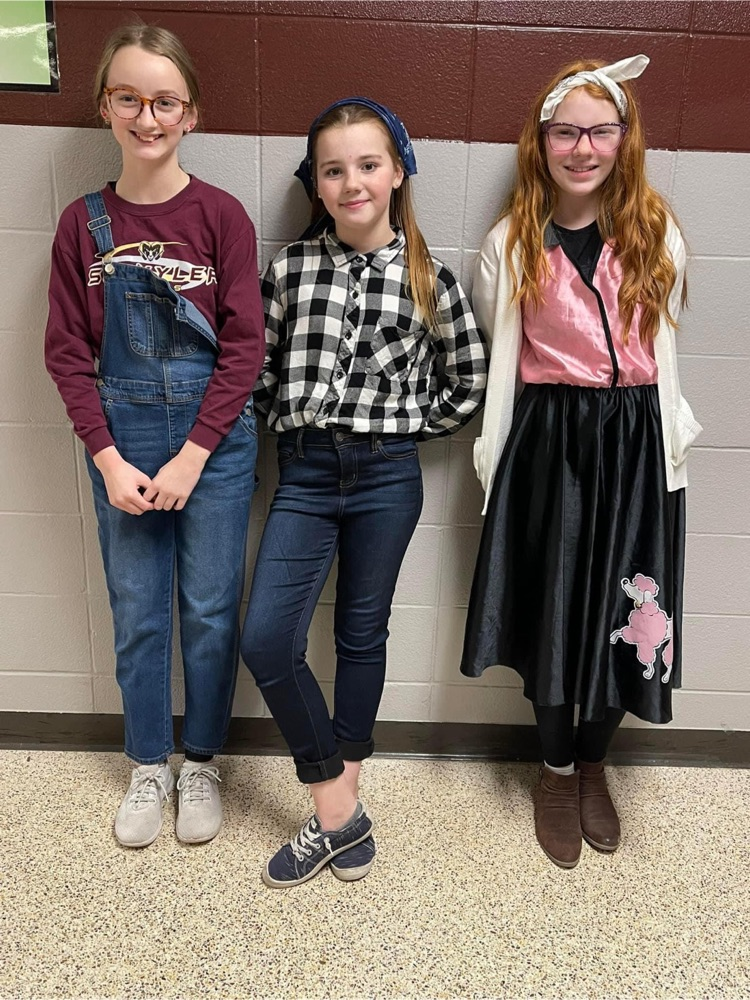 MoDOT presented on Roadway Safety to our third graders today. Then, each student made a "safety box."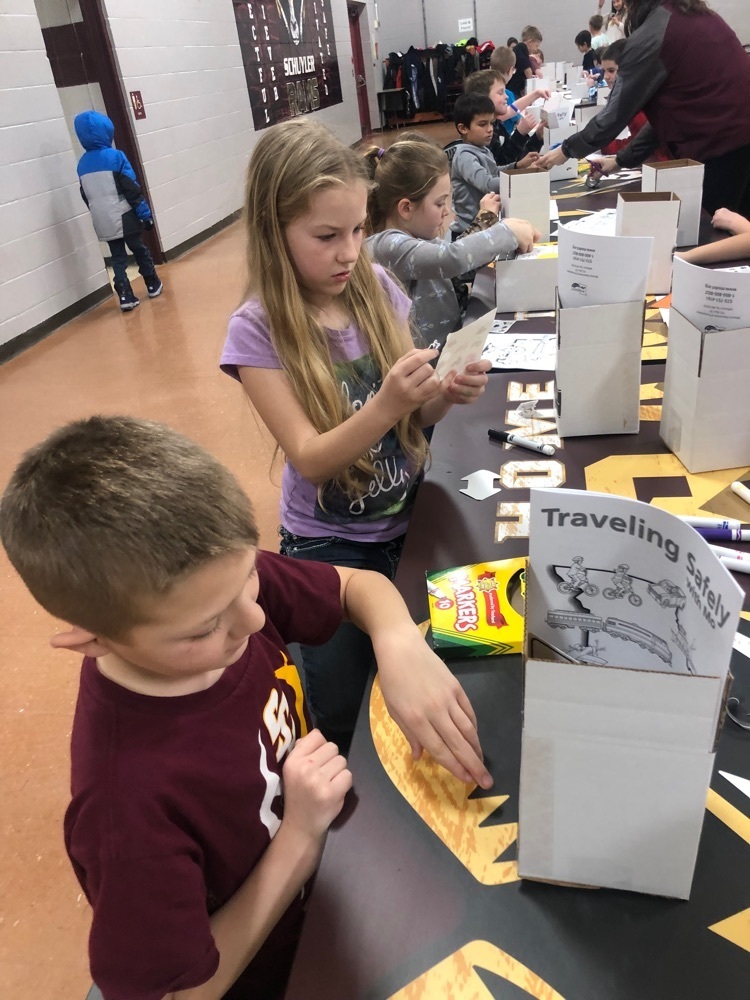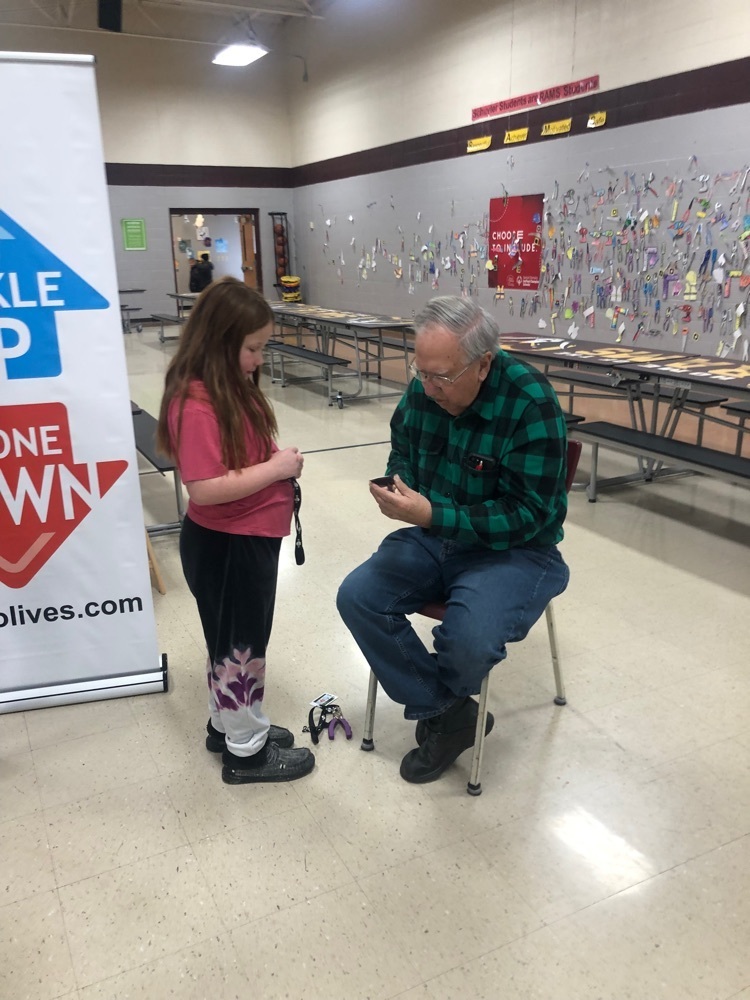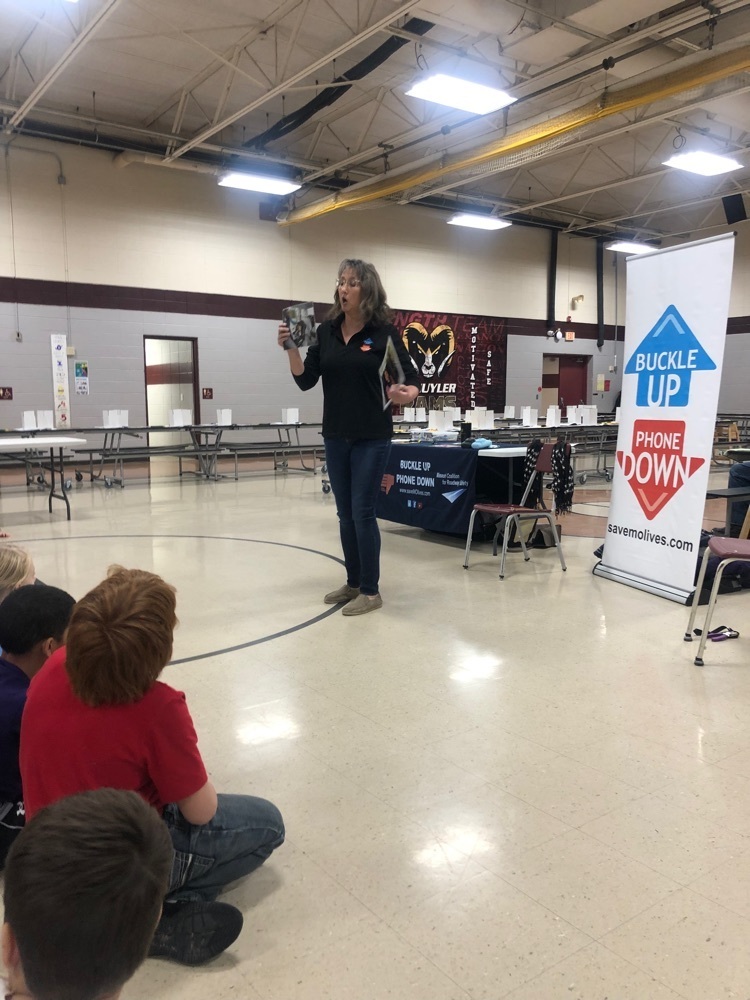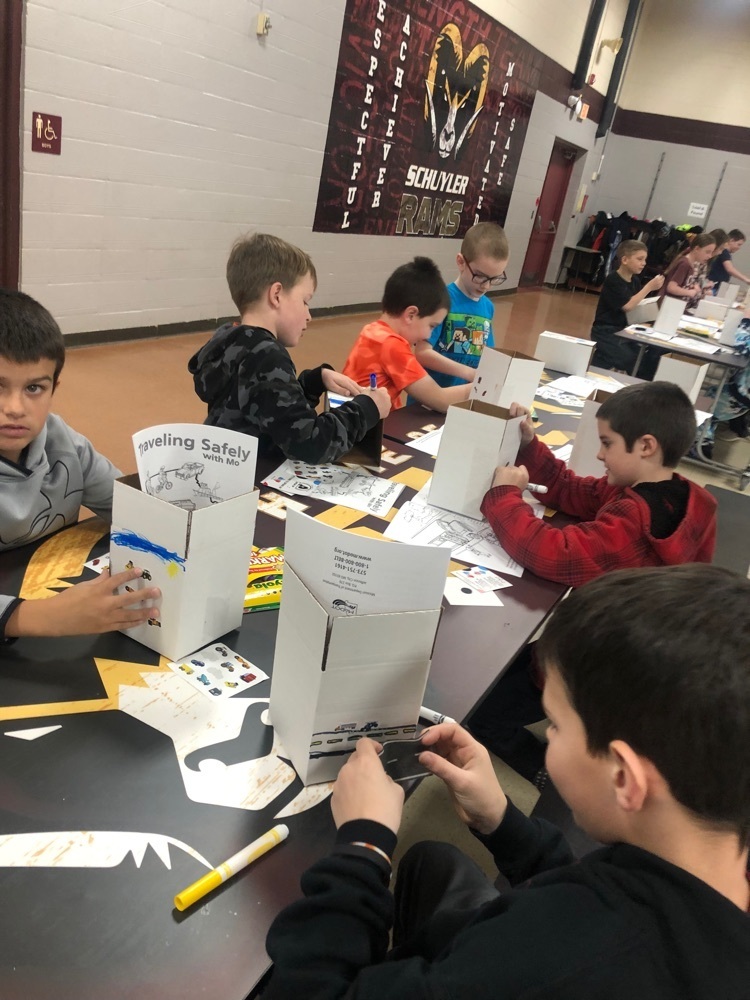 Check out this excellent opportunity for high school students with disabilities. On March 4th, participants will meet virtually with leaders in the disability community and hear from employers, mentors, and keynote speakers about the importance of goal setting, self-advocacy, leadership and independent living. It's also a chance for students to get a glimpse of our five-day program, the annual Missouri Youth Leadership Forum, which is held at the University of Missouri campus in Columbia. The VLS is hosted by the Governor's Council on Disability, Vocational Rehabilitation, MU Pre-Employment Transition Services, and Paraquad. The event is FREE and open to transition age high school students. Must be a Missouri resident to qualify. Please check out the attached flyers for more information. Apply now at
https://disability.mo.gov/gcd/vls.htm
. Don't miss your opportunity to participate in this event – the application deadline is January 31st.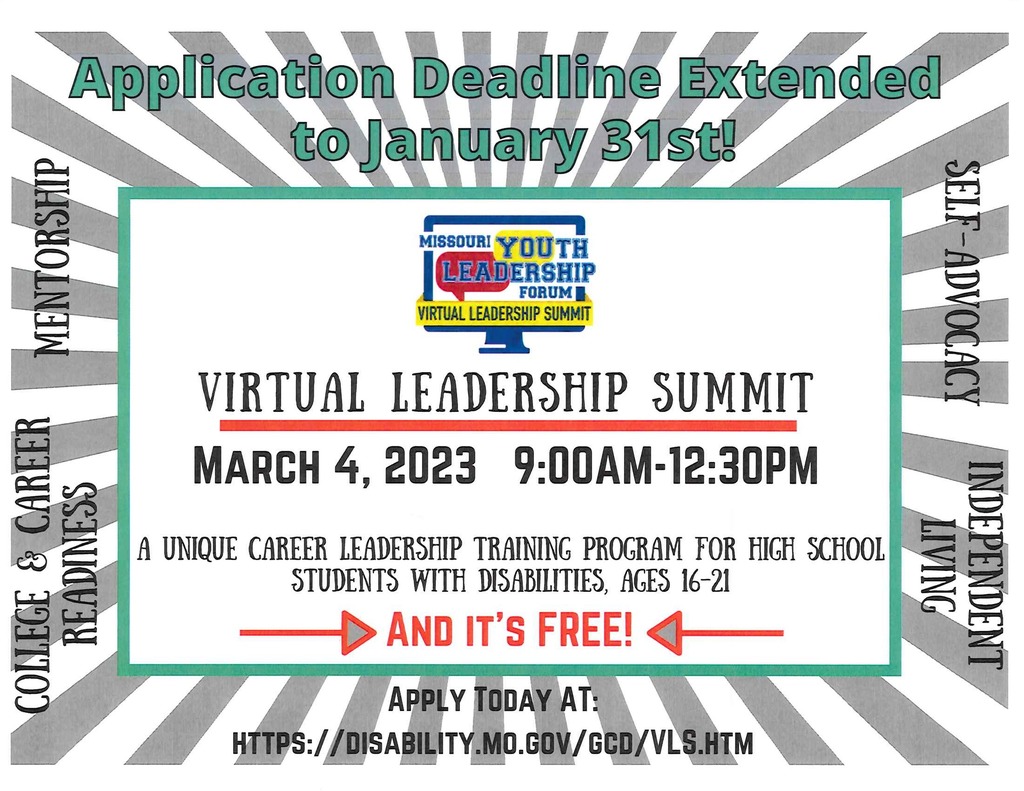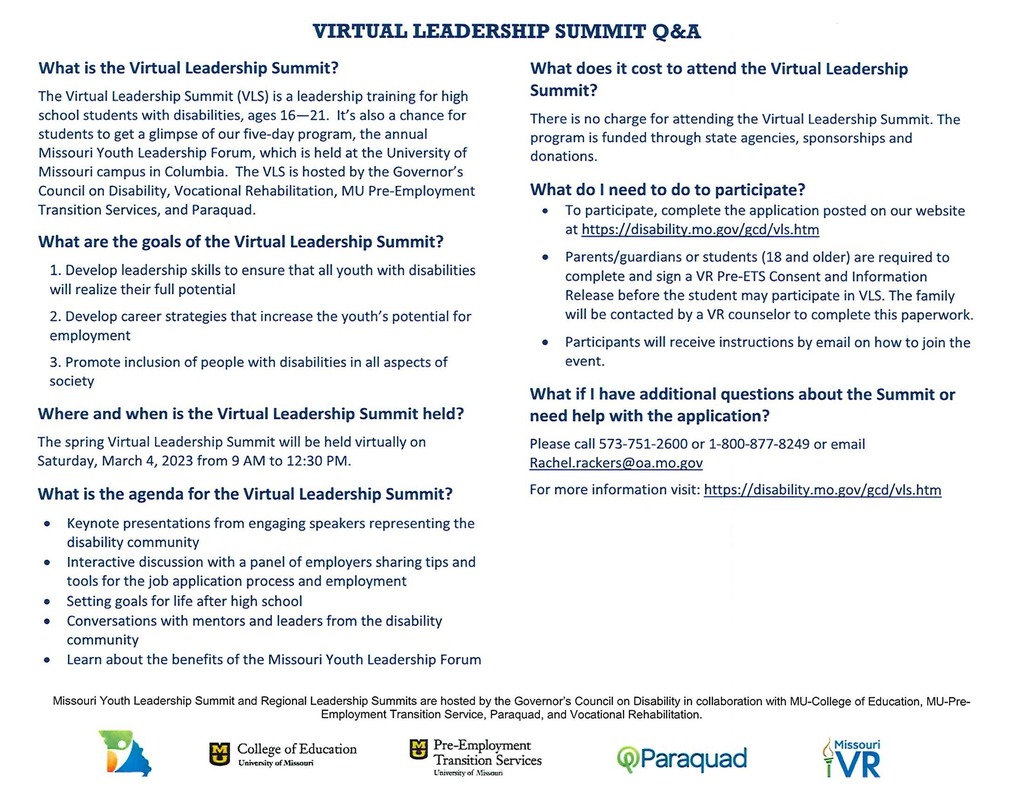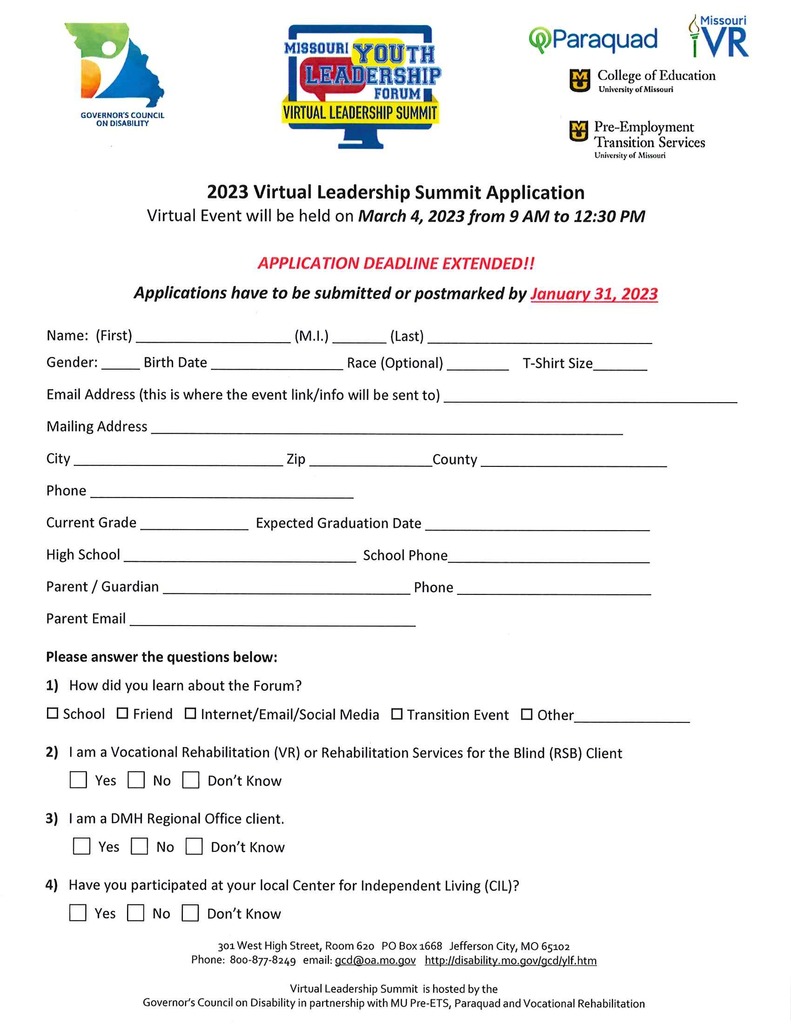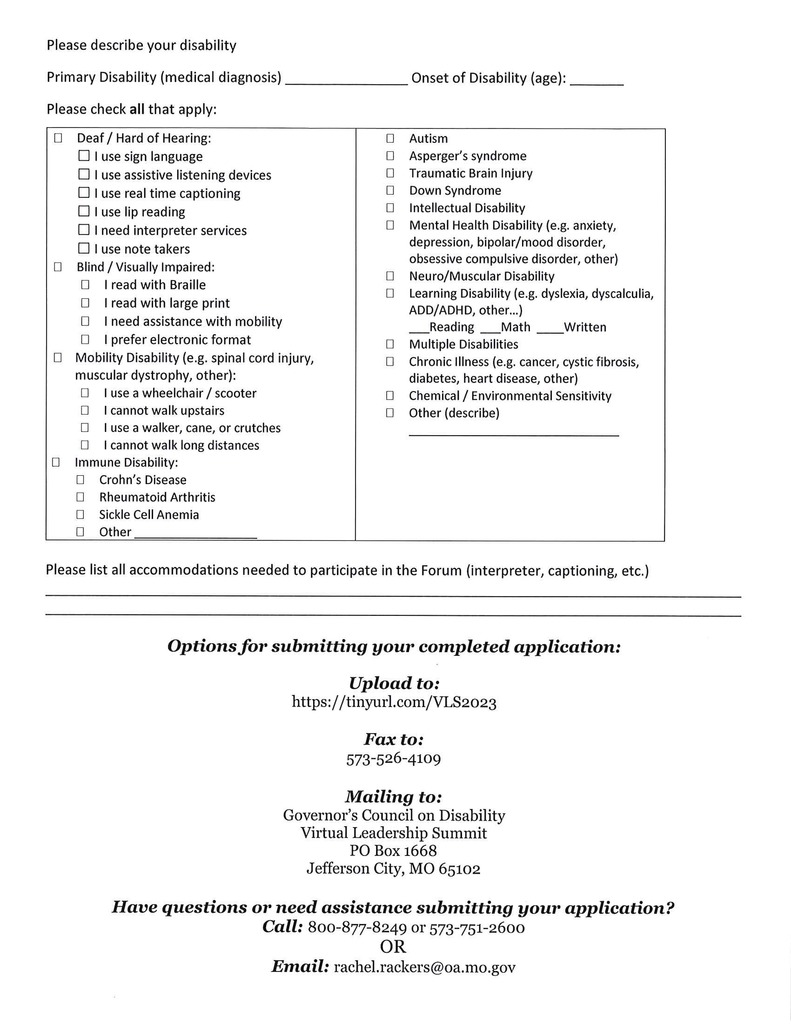 We are hiring a cook for the current school year. See attached ad for details.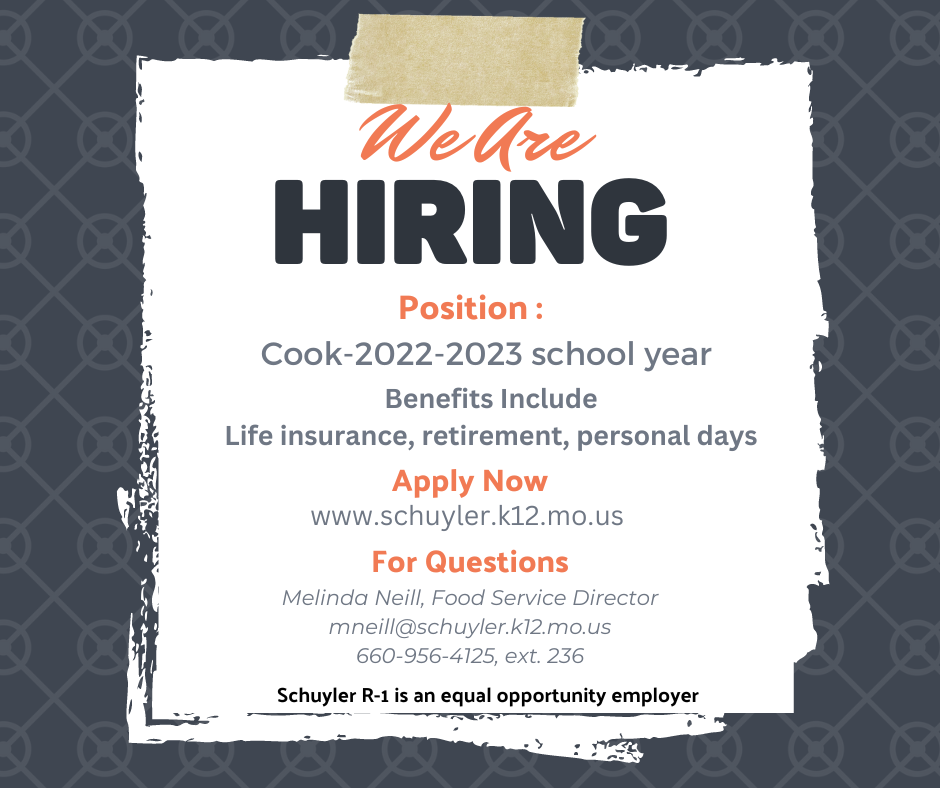 LaPlata Tournament brackets, Jan 30-Feb 4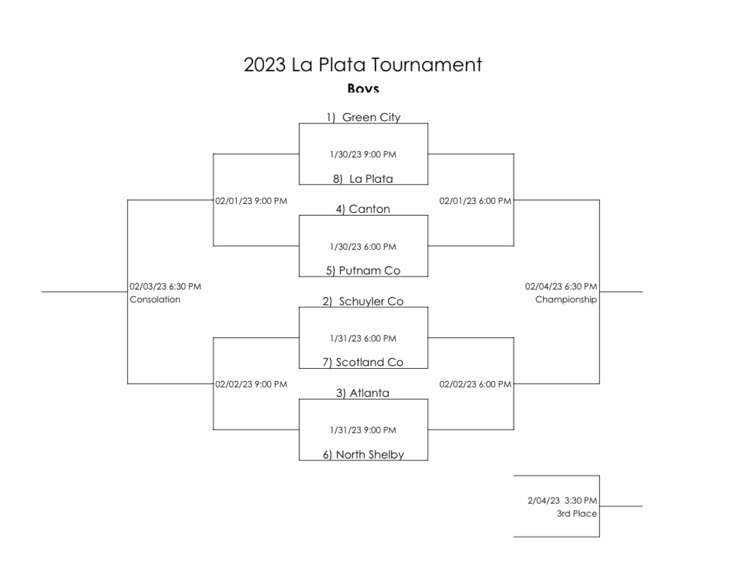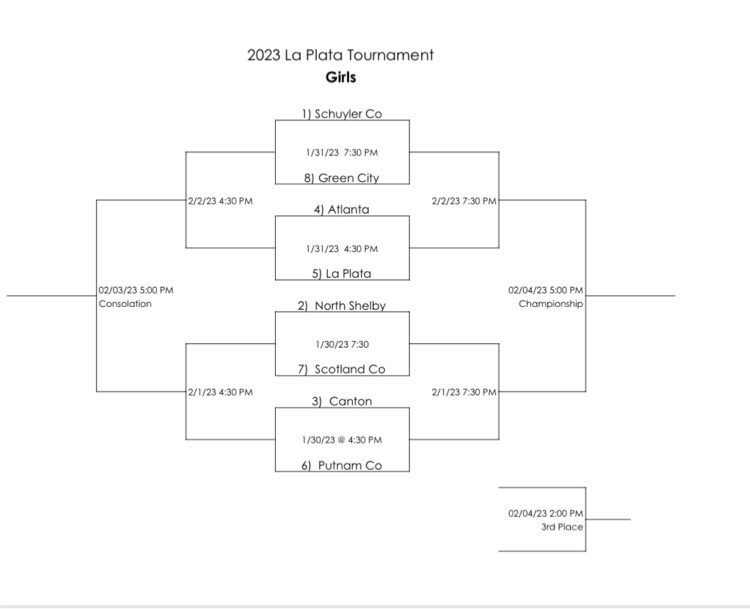 FCA is having a bake sale on Tuesday, January 24 during the varsity basketball games.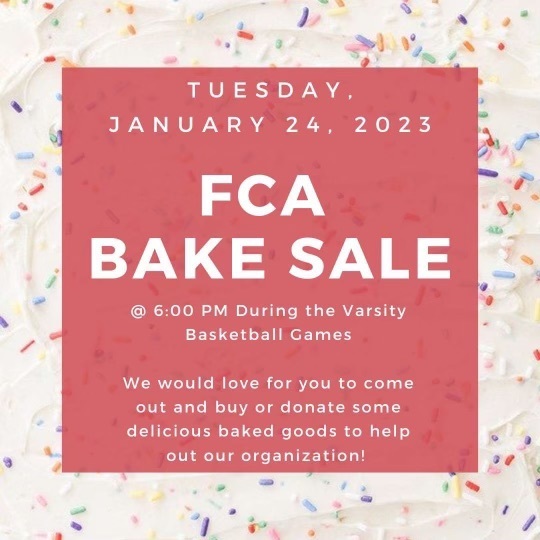 Rams (12-4) fall to South Shelby 37-29 in the North Shelby Tournament Championship. Back at it on Tuesday vs Scotland.