Thank you to Billy Wallace for distributing popsicles to elementary students today!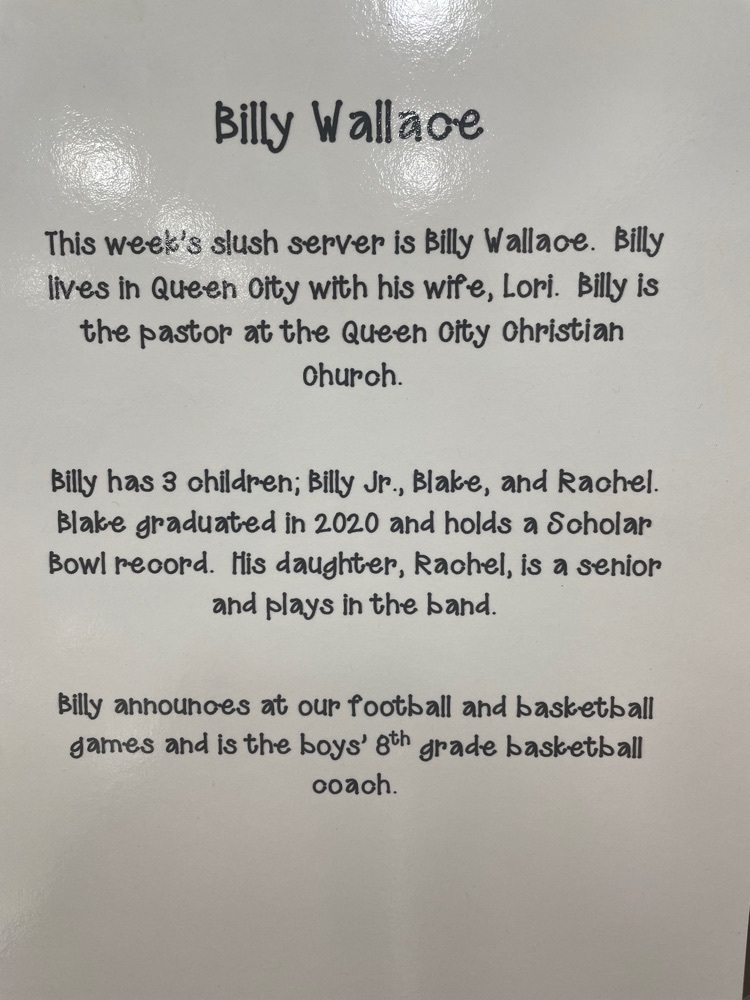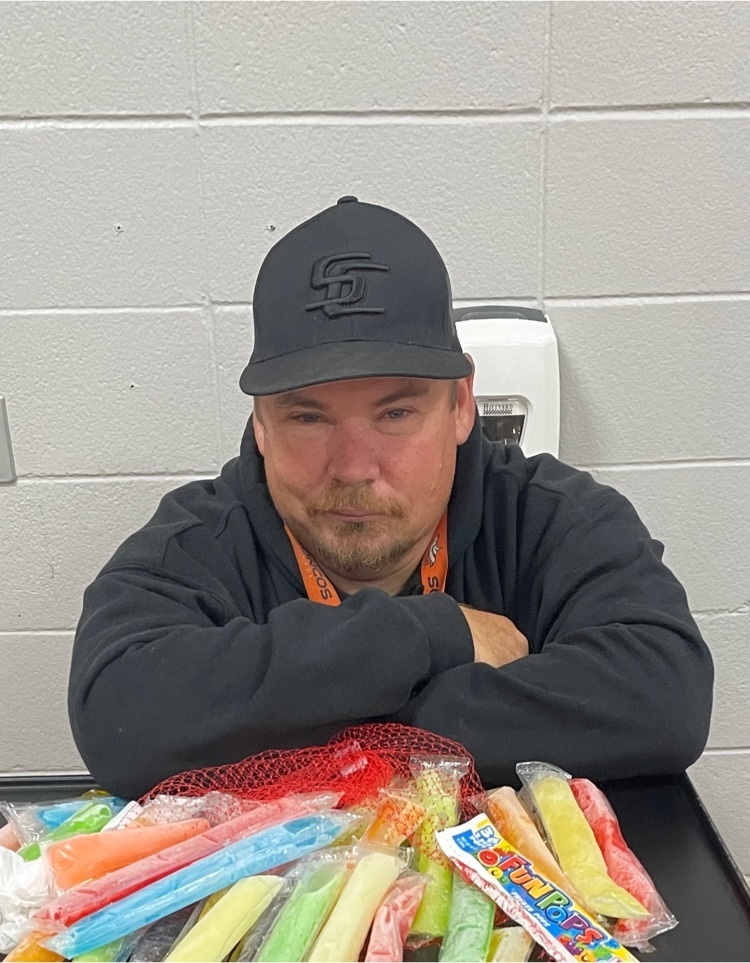 We have added a JV softball game vs North Shelby on Monday 9/26. The schedule will look like this: Main Field 5pm- Varsity….JV to follow Little field 5pm- JH (Both fields located on school campus)

Don't forget to support our JH cheer squad at their car wash fundraiser tomorrow from 11a-2p.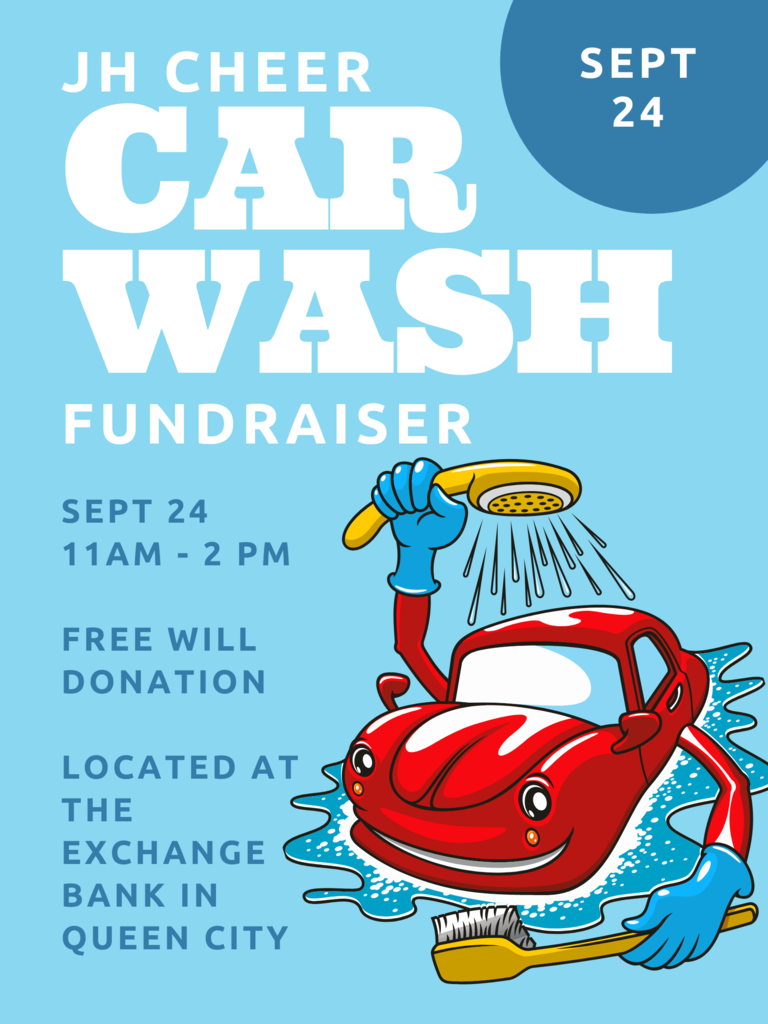 Due to wet field conditions the V/JV softball games are being moved to Schuyler tonight. Novinger is having transportation issues so first pitch will be at 6pm.

College Biology students are testing for various macromolecules.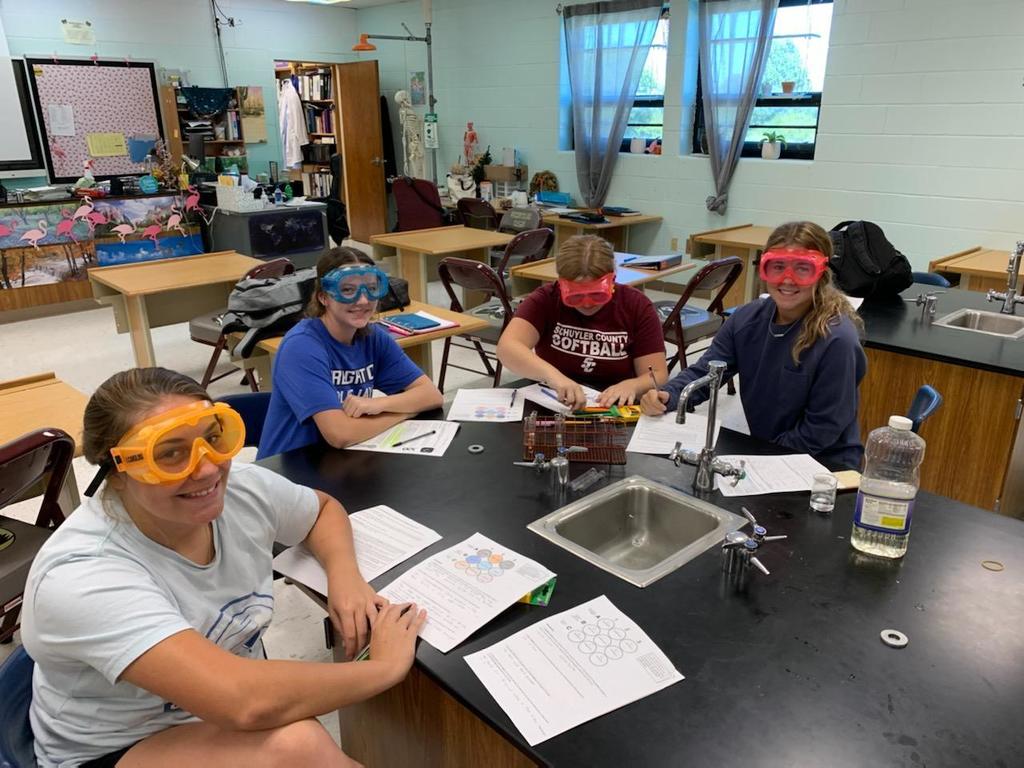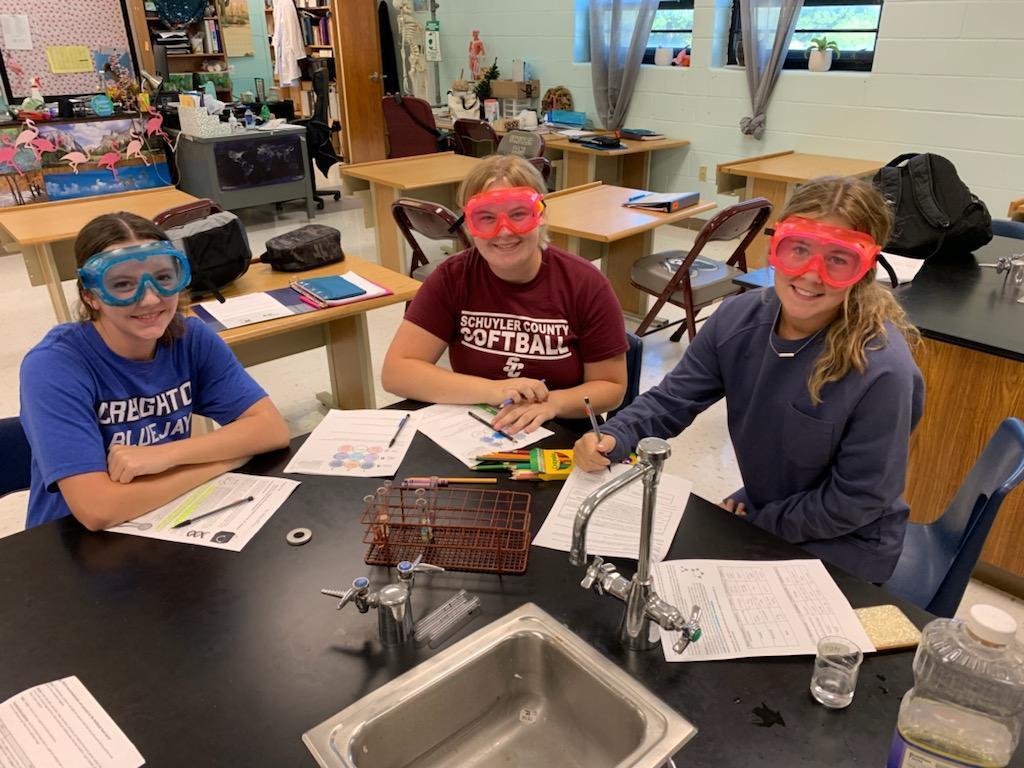 Sophomore Biology students are doing an investigation testing the rate of enzyme activity.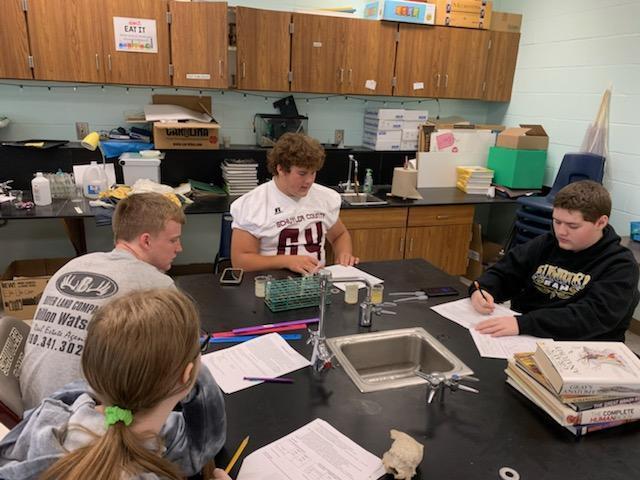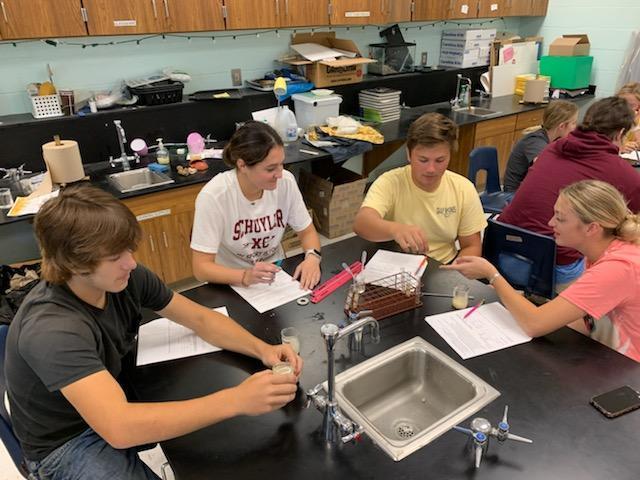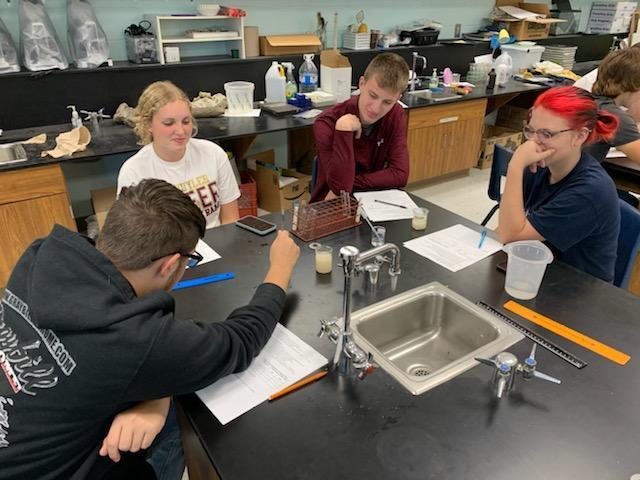 ****Correction**** The Homecoming Theme is Candy Crush the Cats.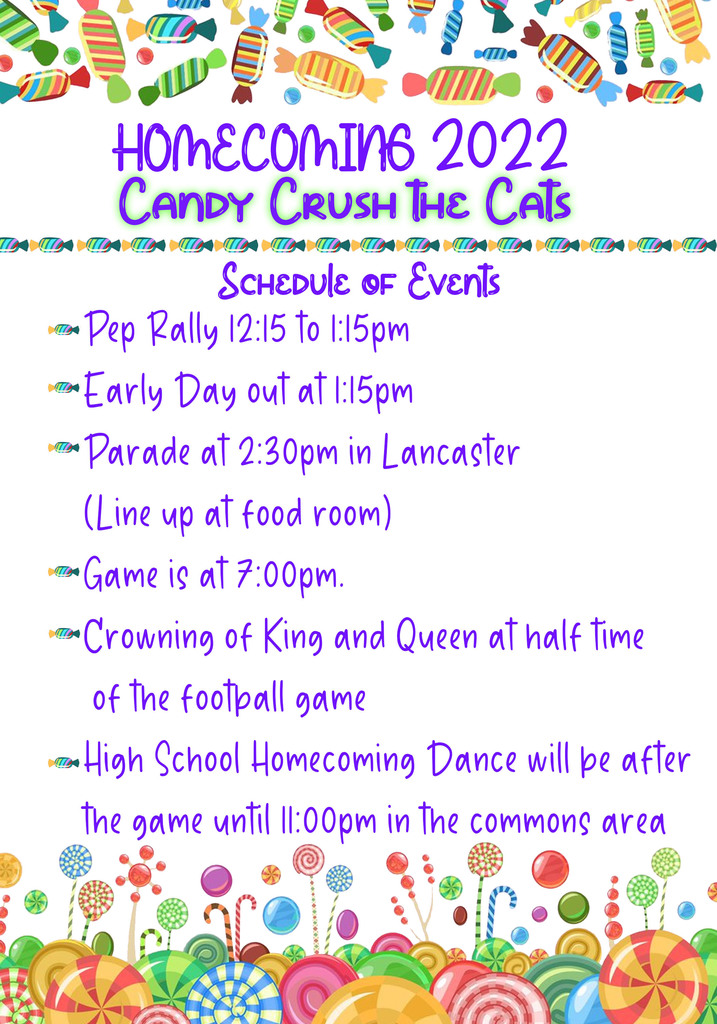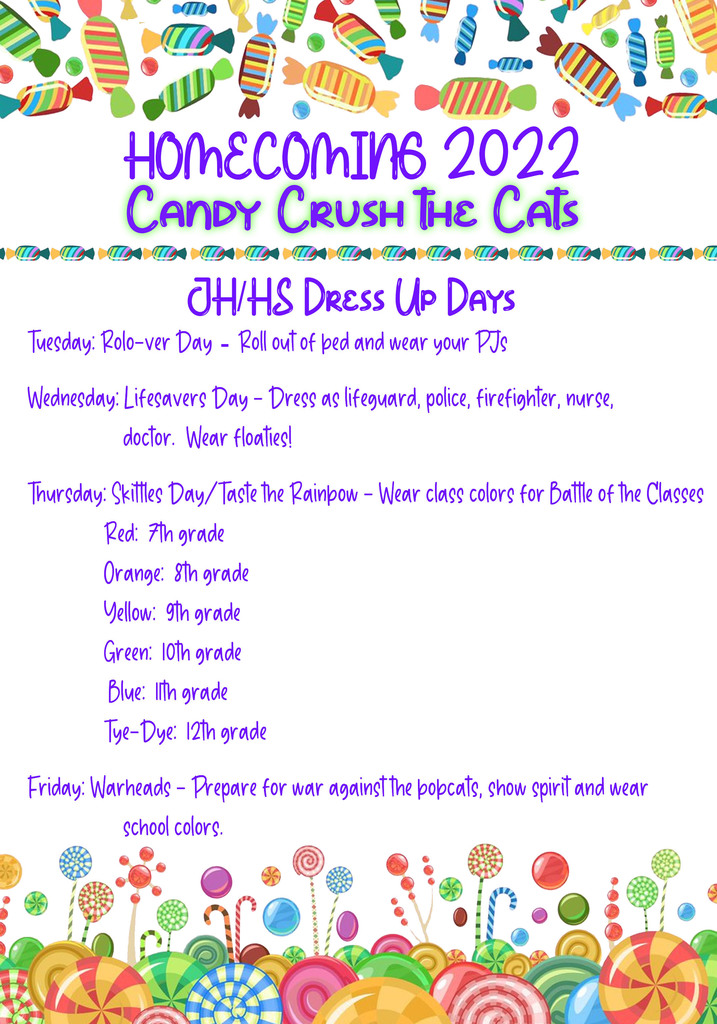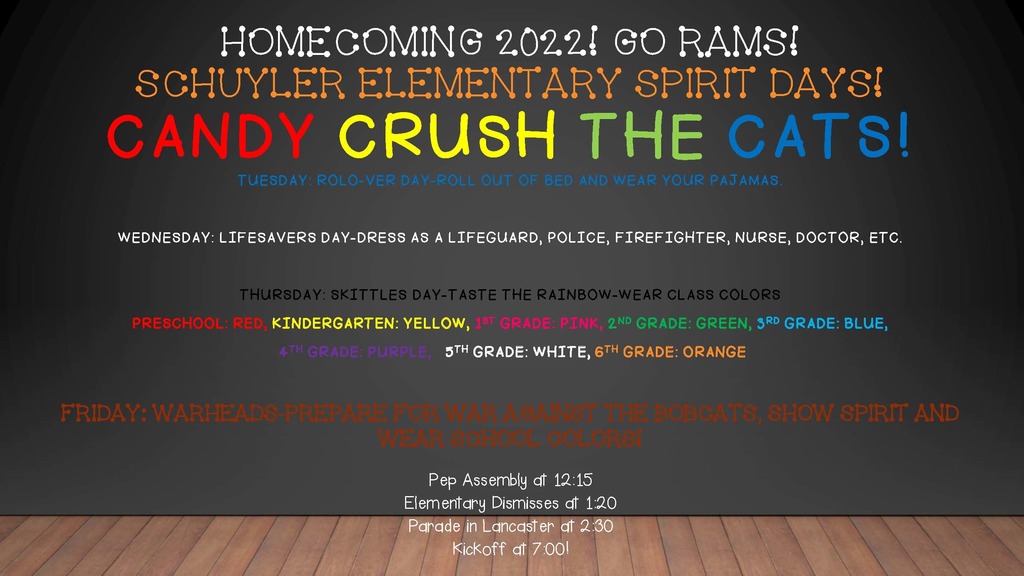 Schuyler County Varsity Softball Tournament bracket for Oct 1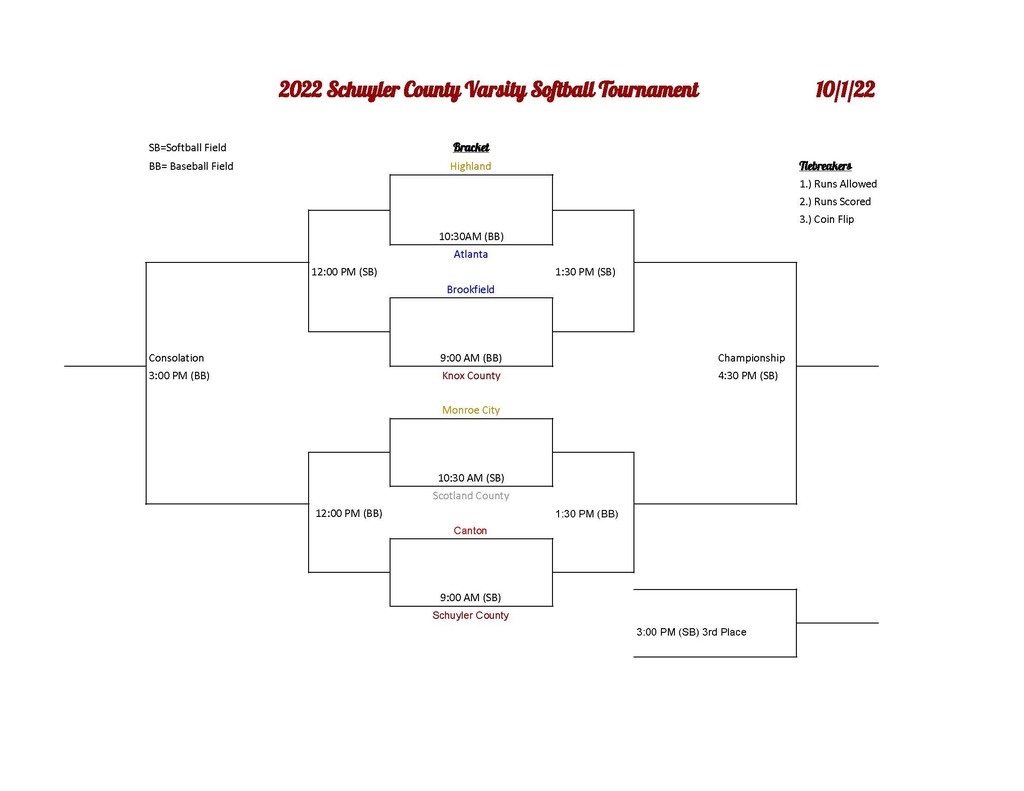 JH Softball Lewis & Clark Conference Softball Tournament bracket, Oct 1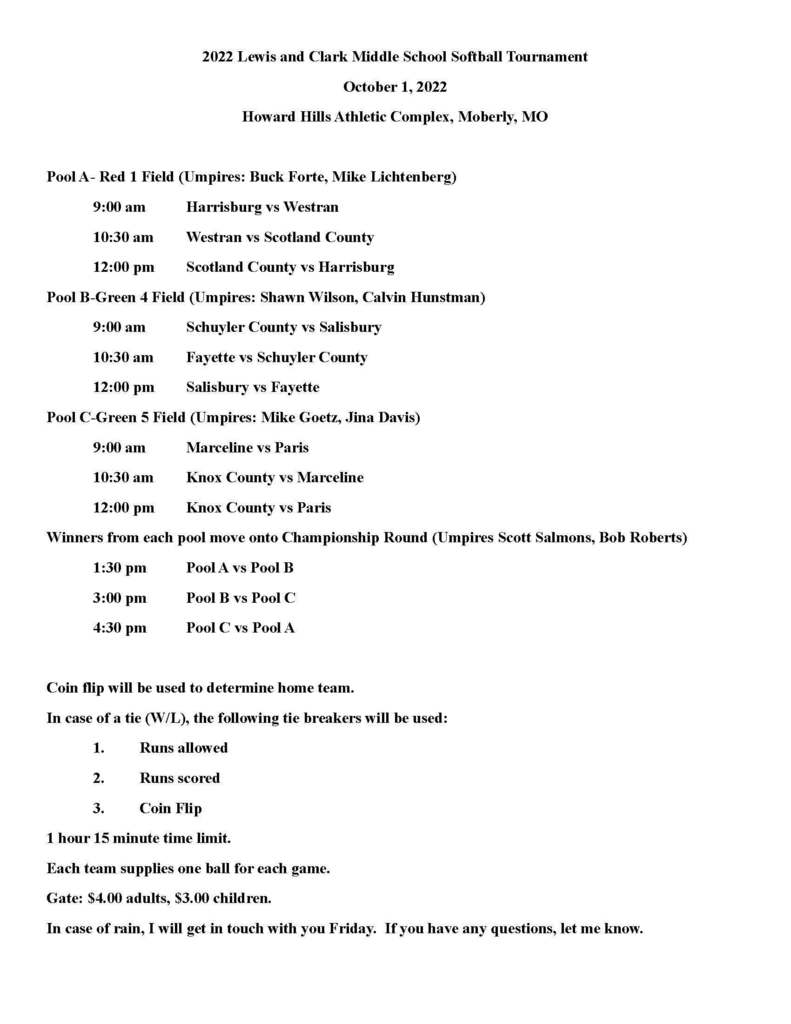 Miss MaKinley is being recognized as a R.A.M.S. Staff member for being an Achiever. Her colleague stated, "Miss MaKinley has been just what we all needed this year. She has taken on a tough job and is shining. I'm so happy to have her on our team this year!"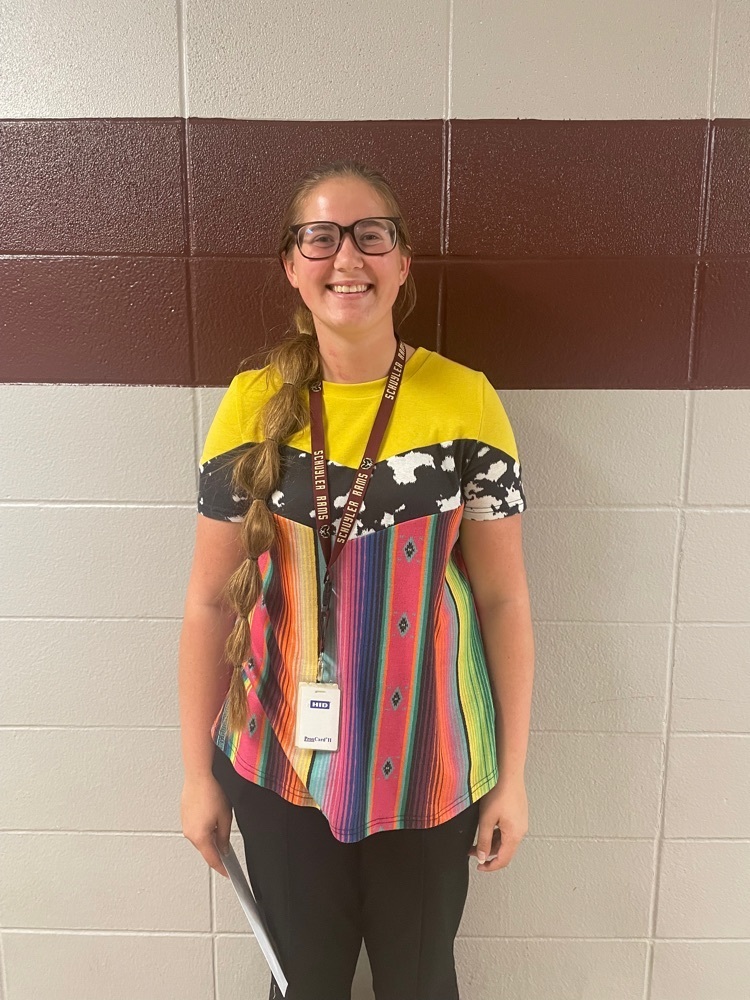 Aleah and Calain would like to recognize Miss Kerby as a R.A.M.S. Staff member for being Respectful, nice, and kind!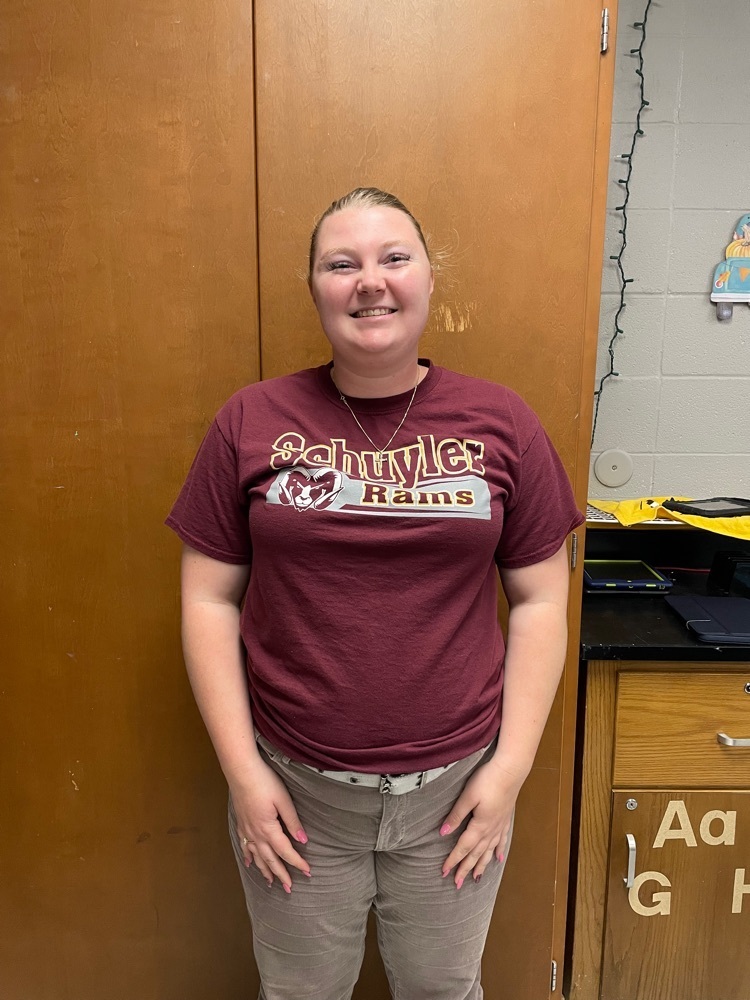 Varsity softball loses to Paris 2-3 JV softball tied 5-5

Homecoming 2022 details attached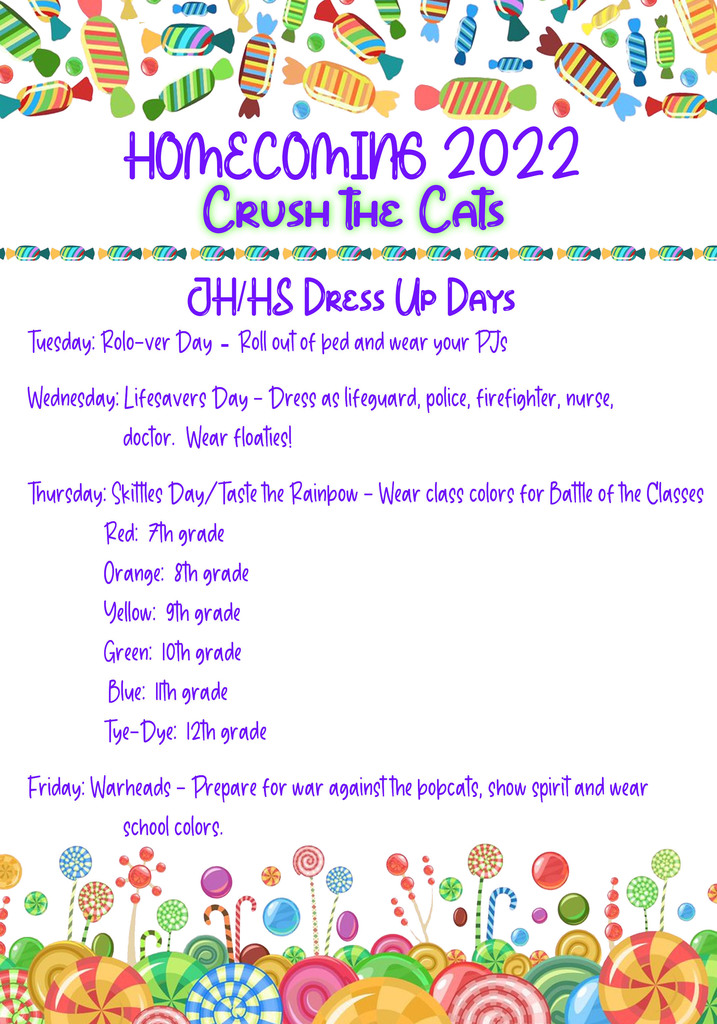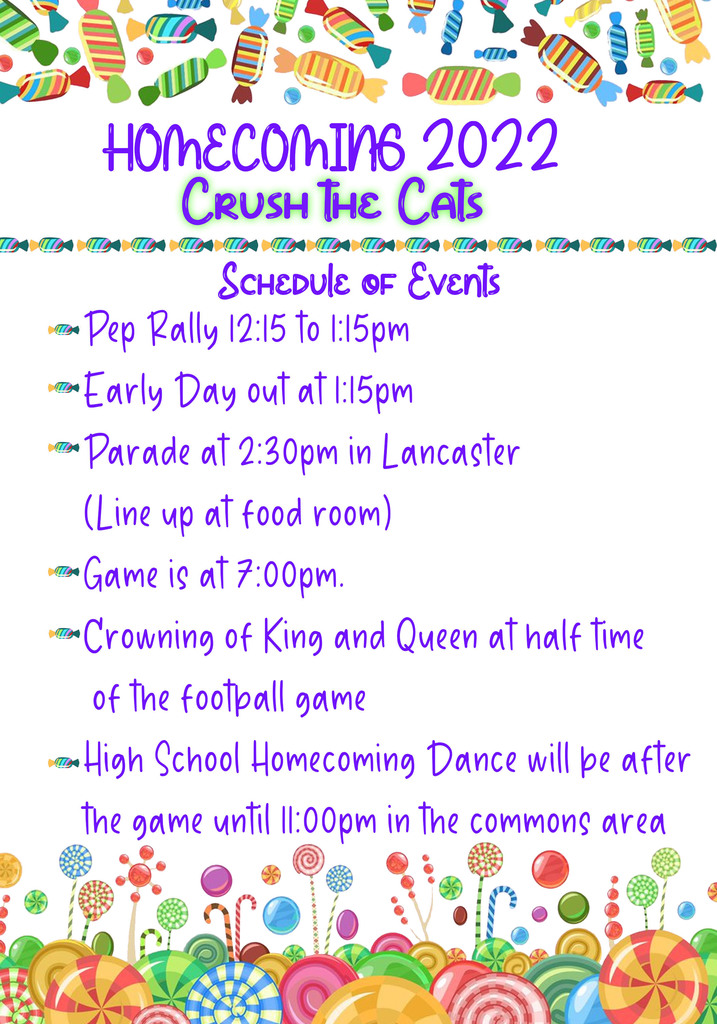 Additional pictures from the elementary PBS kick-off assembly during the first week of school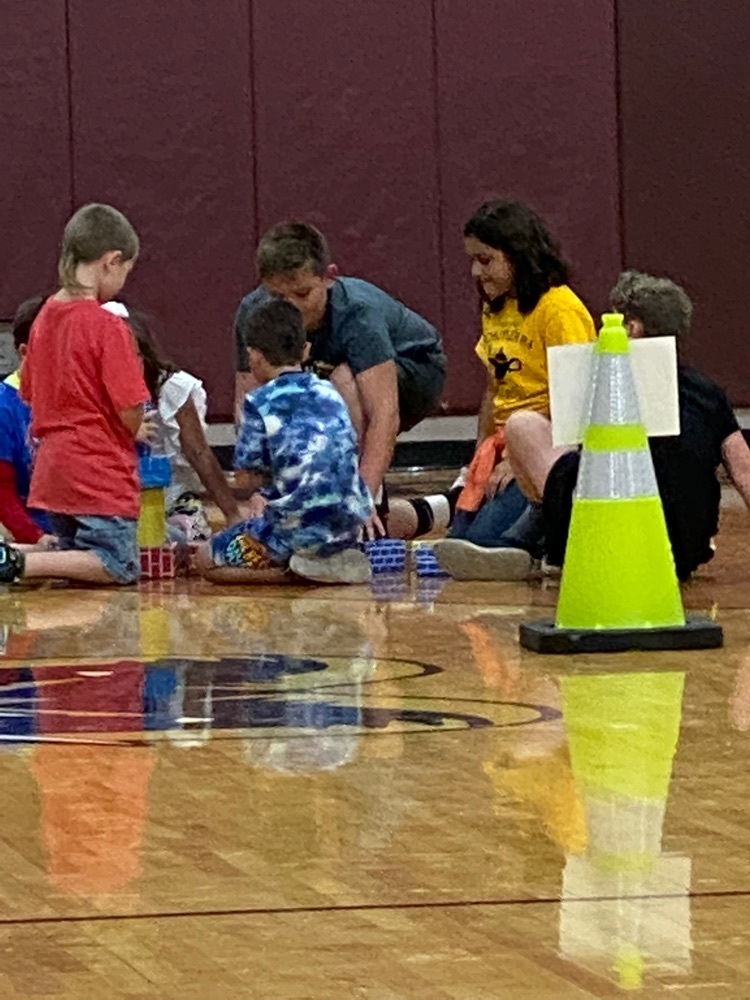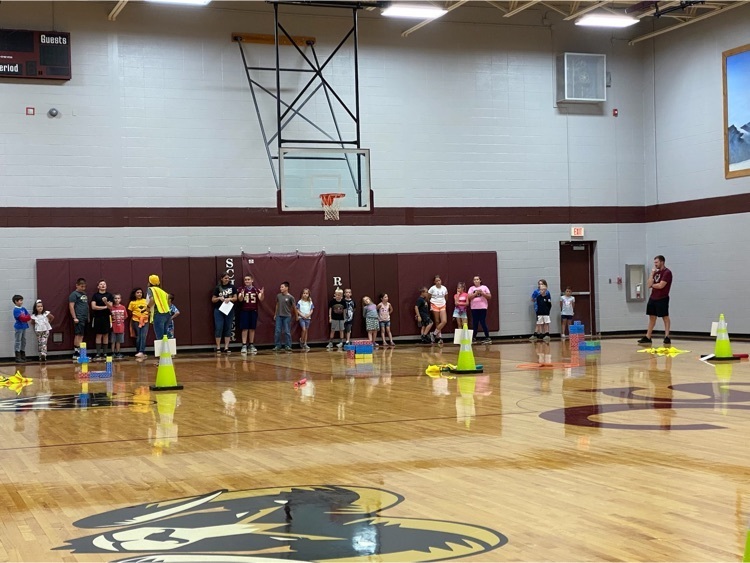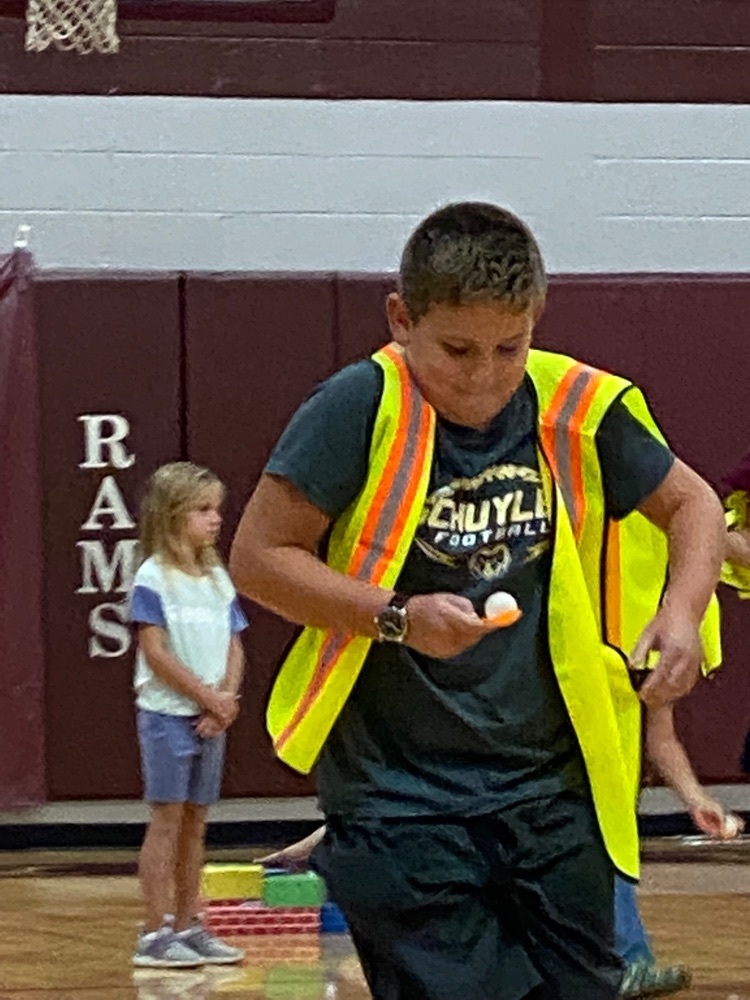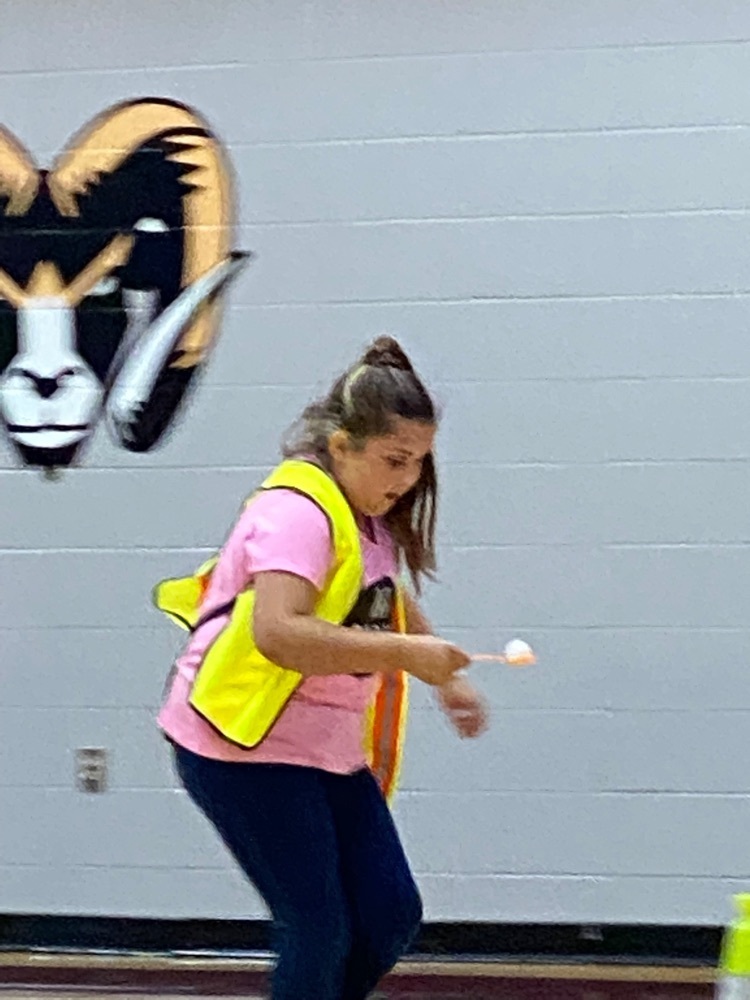 During the first week of school, elementary students gathered together for our PBS kick-off assembly. Participants were a part of a relay race that culminated with a team building contest. The students cheered on their peers and celebrated being back at school!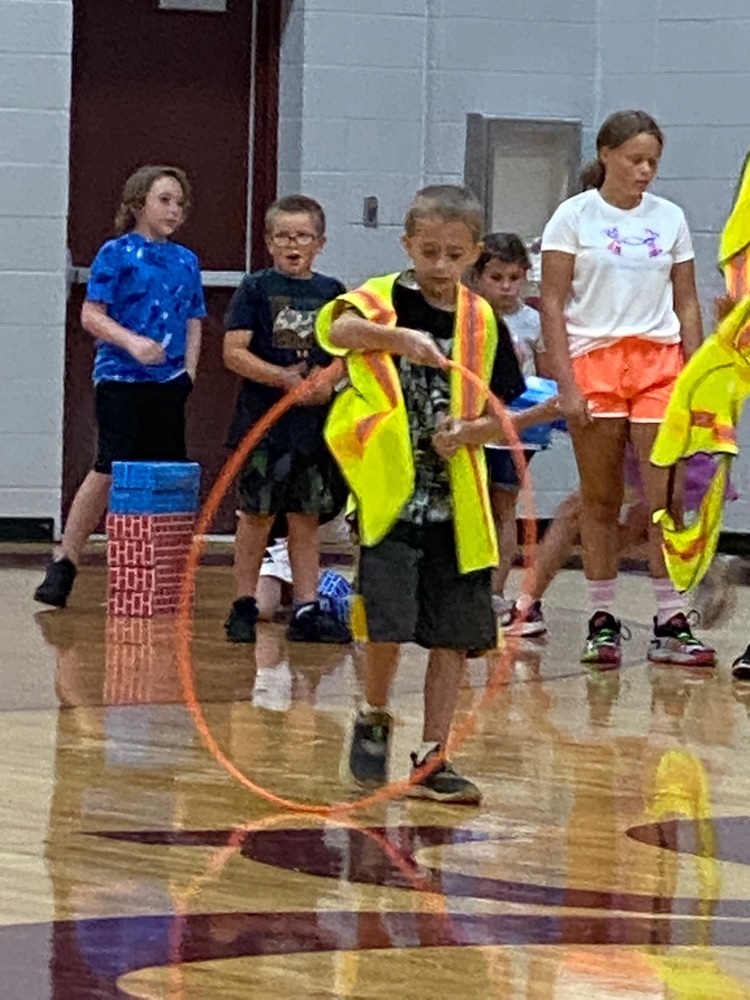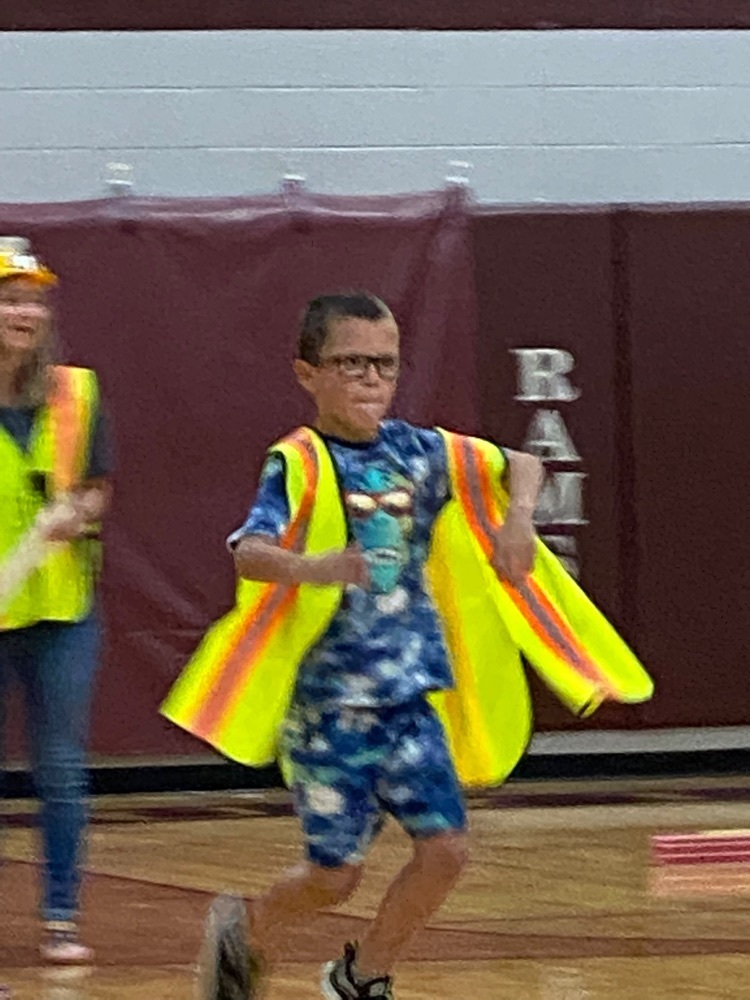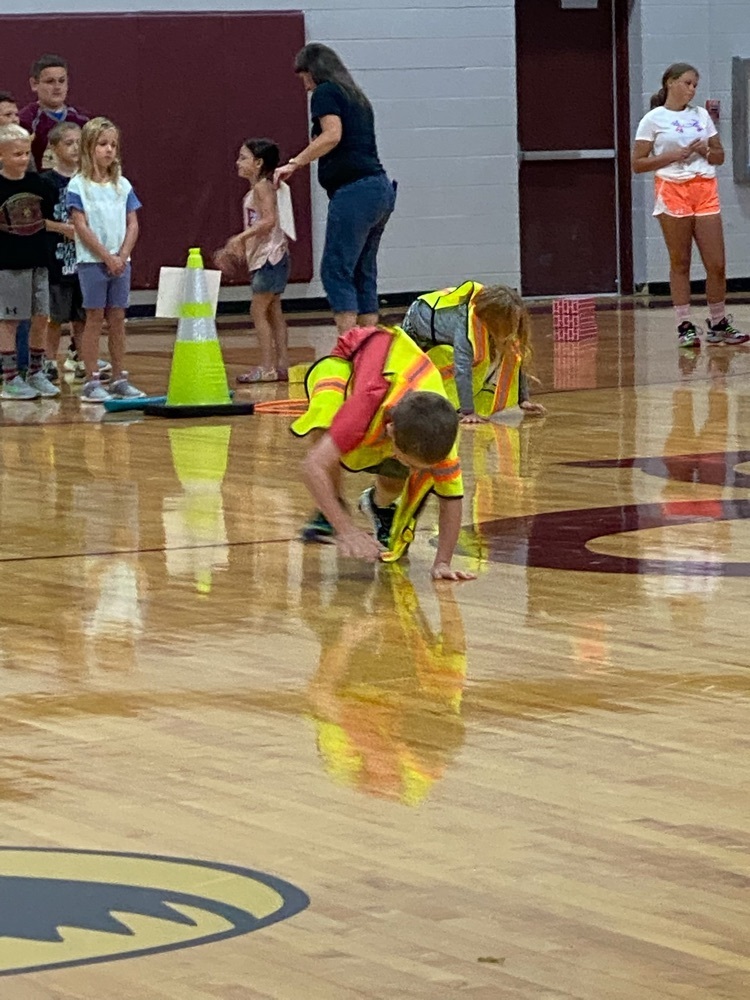 Coach Kirkland is organizing Youth Co-Ed Basketball League for PK-3rd grade students. Sign up sheets will go home with each PK-3rd student this week. Contact Coach Kirkland at the HS if you have any questions.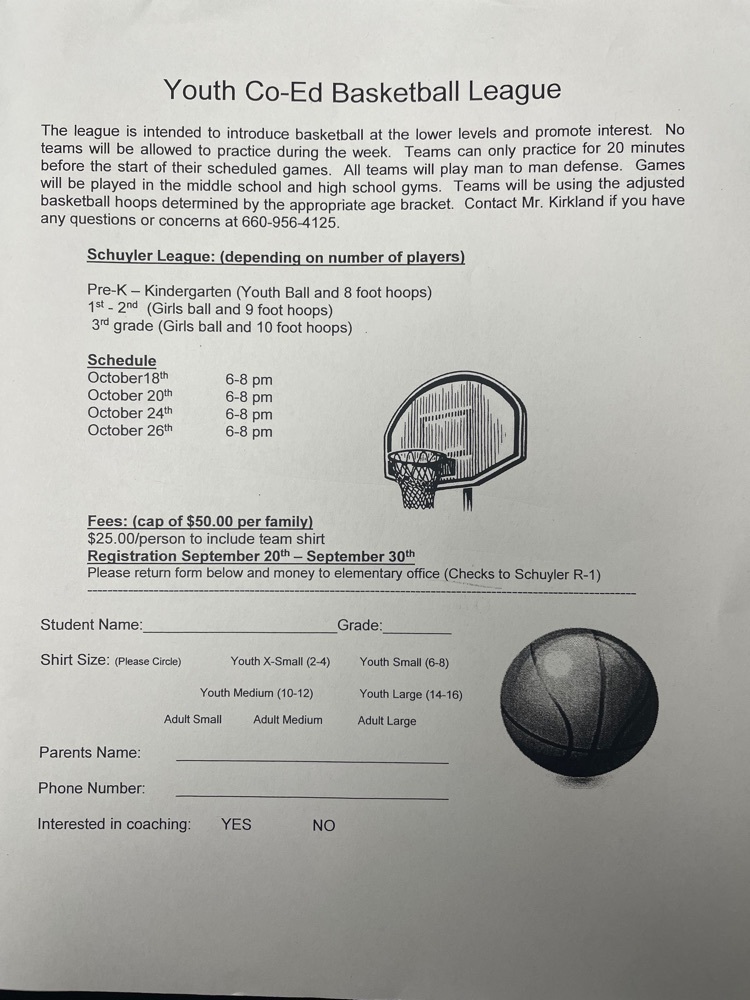 We took several students to Build My Future in Macon MO today. It was an amazing experience! It was all hands on from running a backhoe, surveying, running an electric truck bucket to spreading concrete and so much more. Pictures coming tomorrow.

Working together to build a block structure in Kindergarten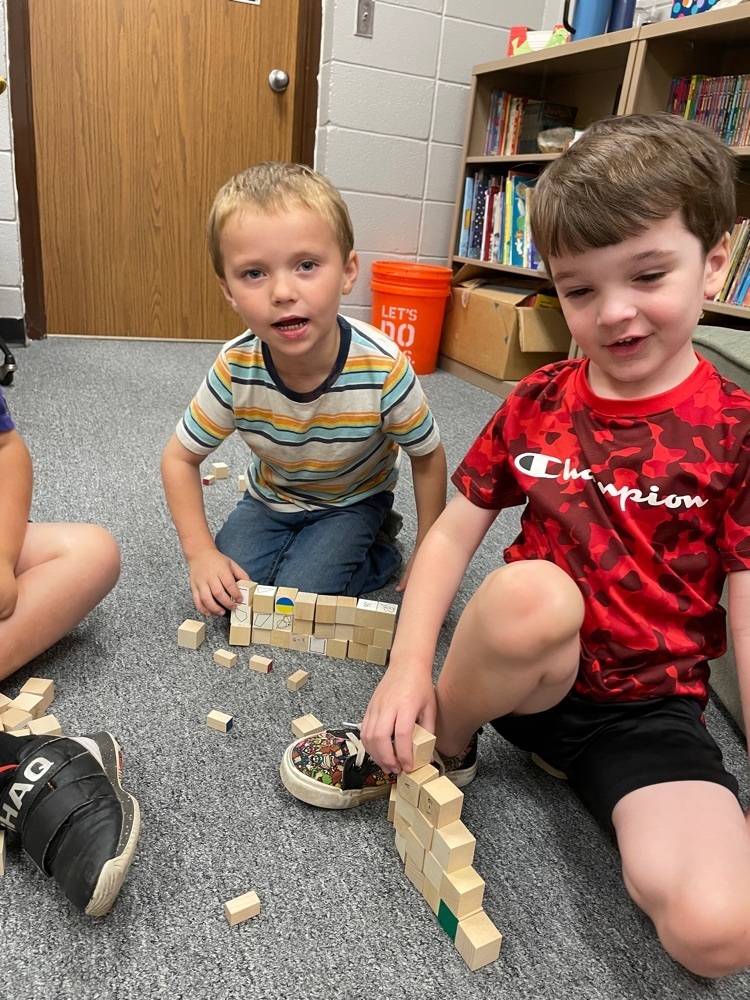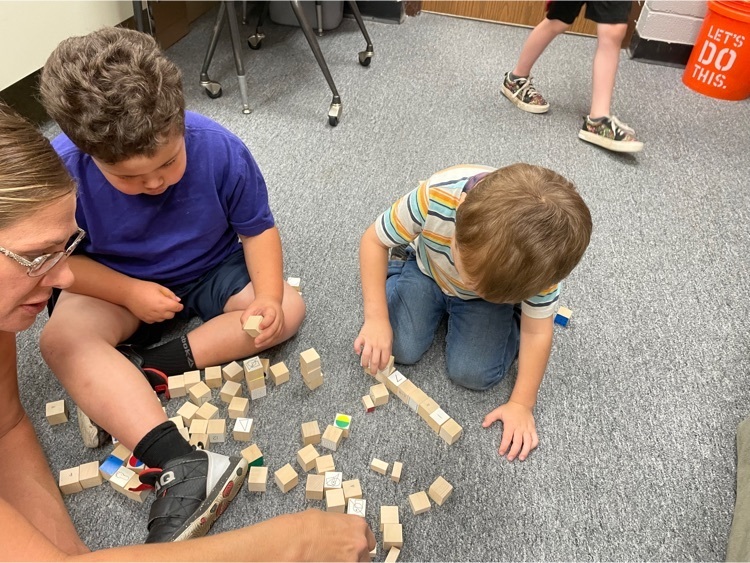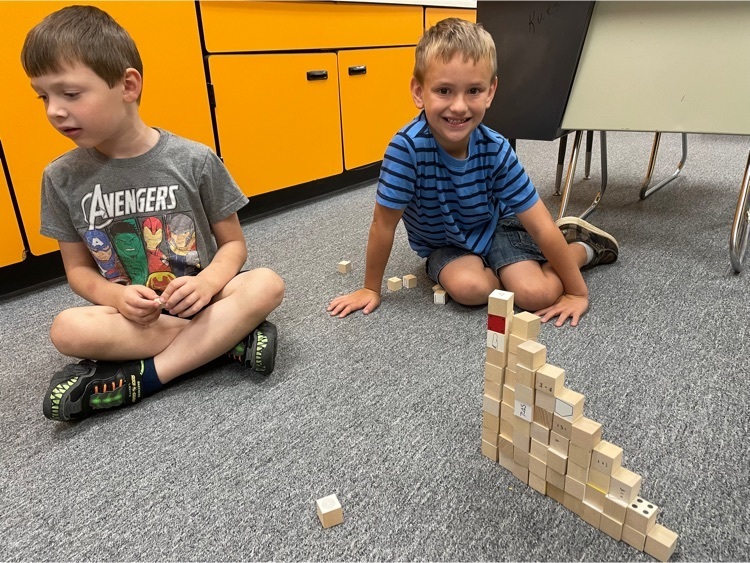 CC update from today, 9/21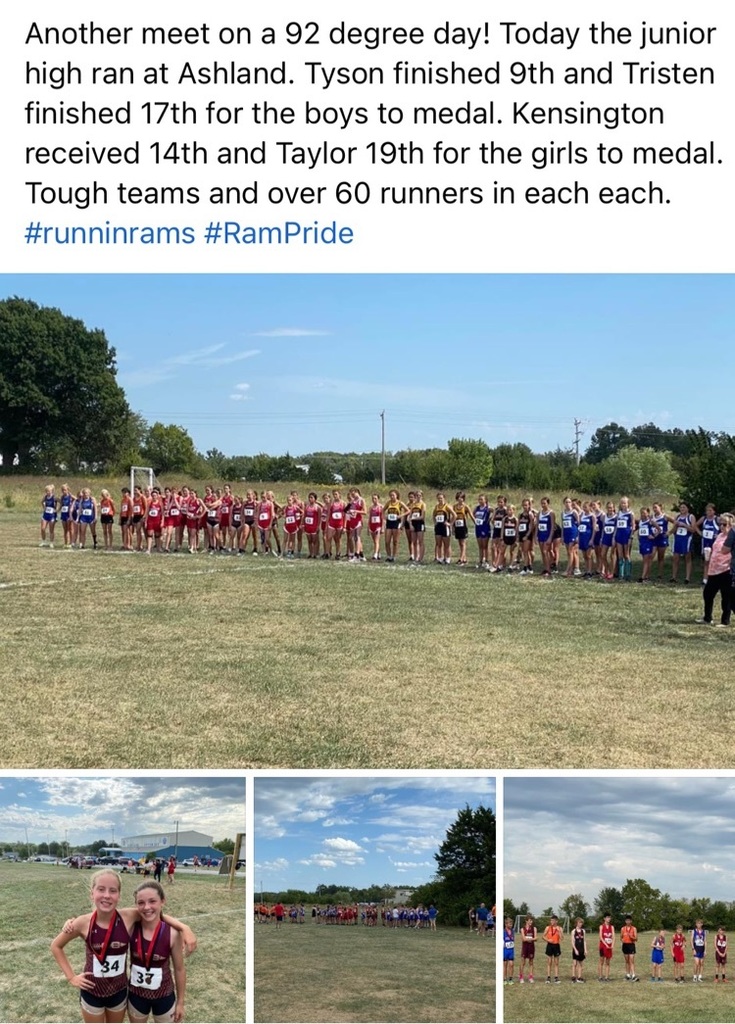 Jrs and Srs attended the Kirksville HS College and Career Fair today