Jacie Morris signs with North Central Missouri College in Trenton to play basketball. Congratulations Jacie!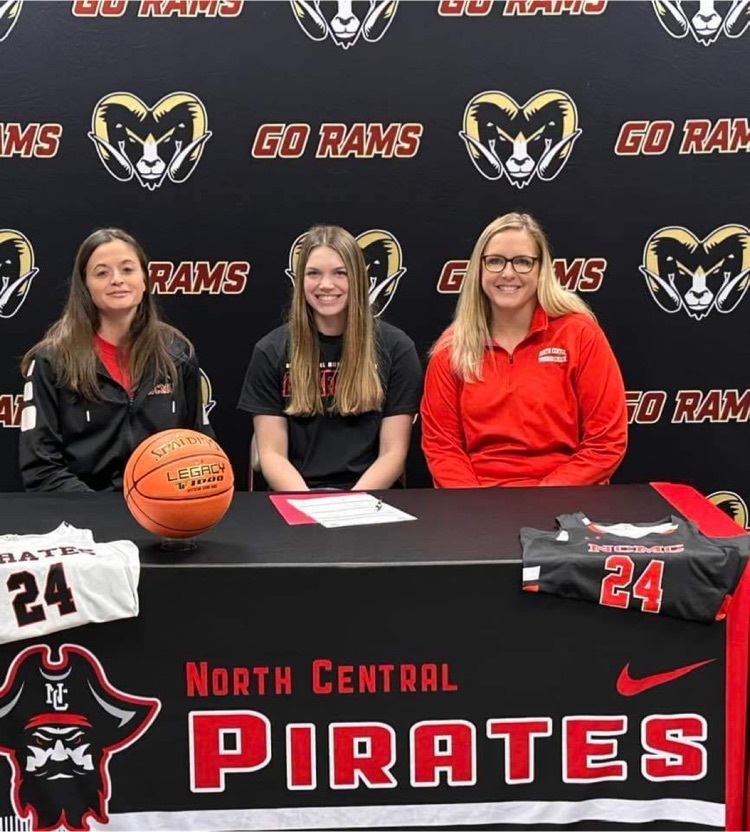 College Biology students are measuring the effects of exercise on the rate of cellular respiration.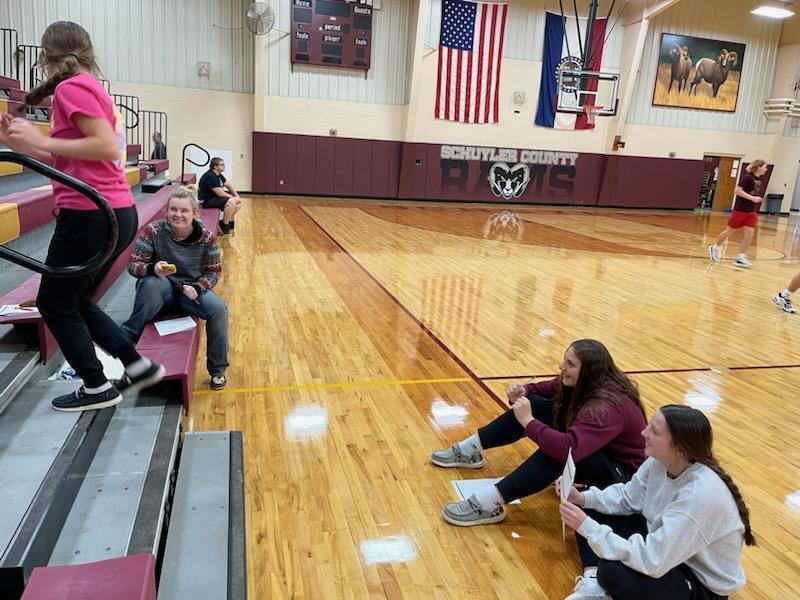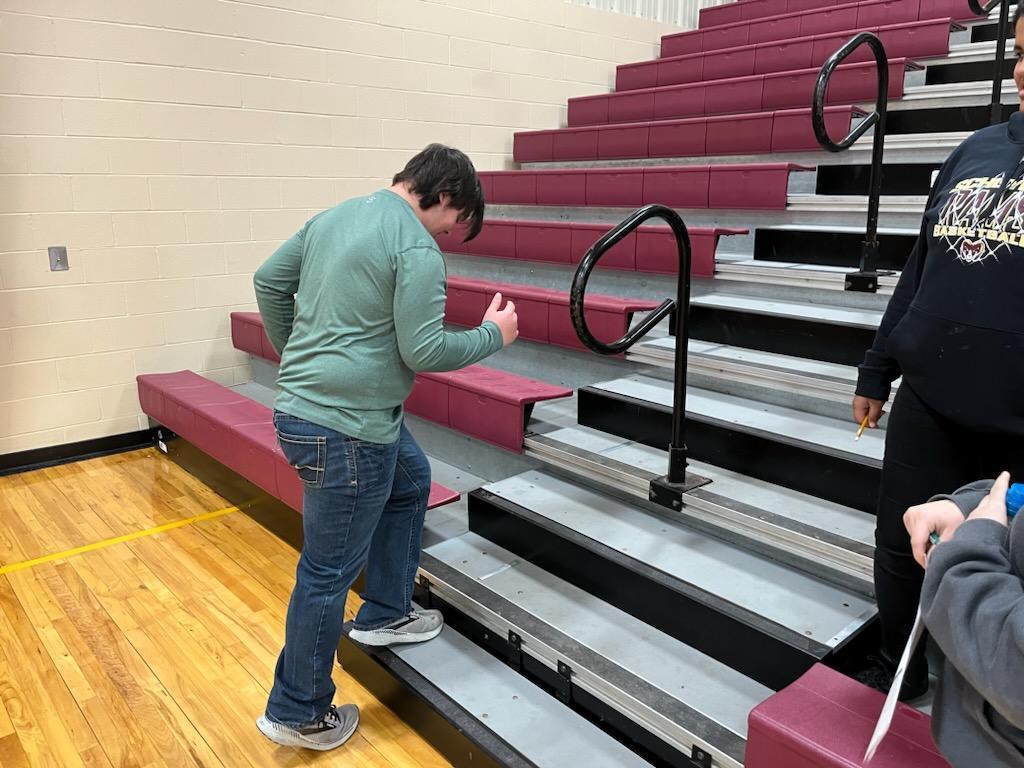 Tonight's JH games at Milan will look like this: Old Elementary Gym: 5:30 PM = FULL B Boys Game 6:30 PM = FULL B Girls Game 7:30 PM = 2 Extra Girls Quarters  New HS Gym: 5:30 PM = FULL A Girls Game 6:30 PM = FULL A Boys Game 7:30 PM = 2 Extra Boys Quarters

Just a reminder that school is in session November 21 and 22. However there is no school November 23-28 for Thanksgiving Break.

Schuyler 7th grade girls team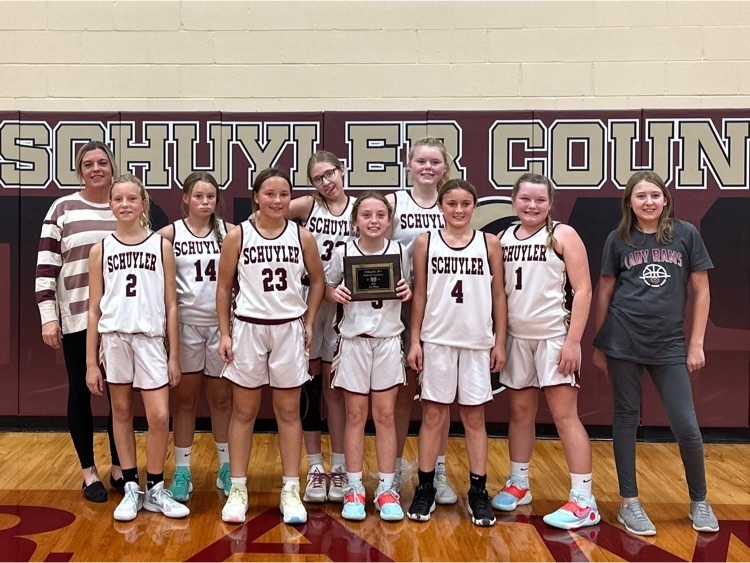 Schuyler girls win 30-16 over Scotland for the 7th grade Championship. 7th grade boys battled Scotland tonight. They came up short, 37-31, in this game. However, they still won the Schuyler 7th grade tournament. Their season record is now 3-4. That makes FOUR championship trophies for the Schuyler teams this week!

5th Annual Tri-Rivers Classic Basketball Tournament brackets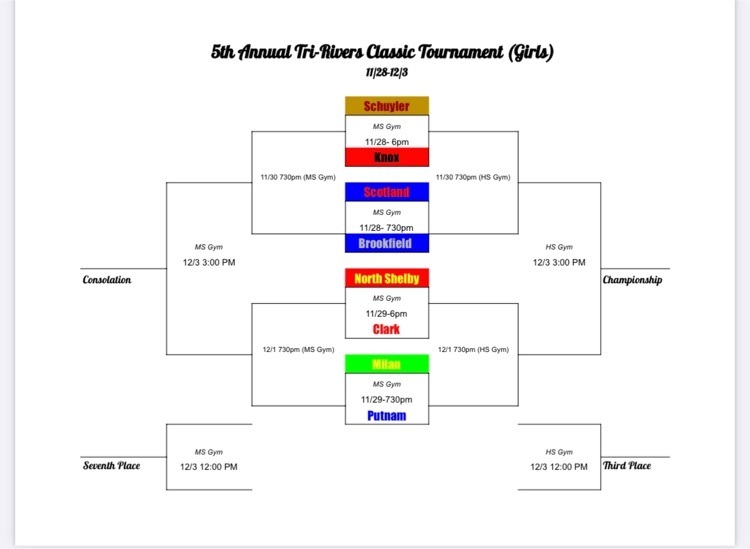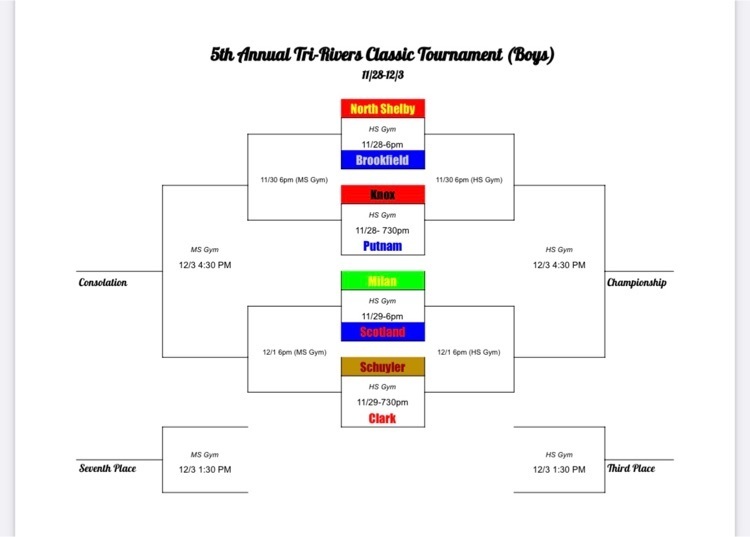 Second graders worked hard to build dioramas of the Plains and Woodlands Native American groups. They will also present their knowledge to their classmates.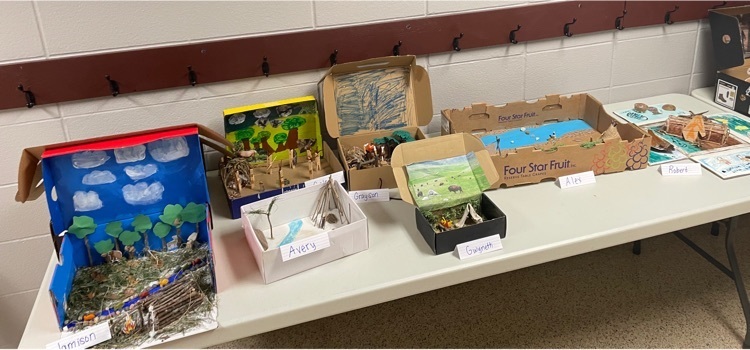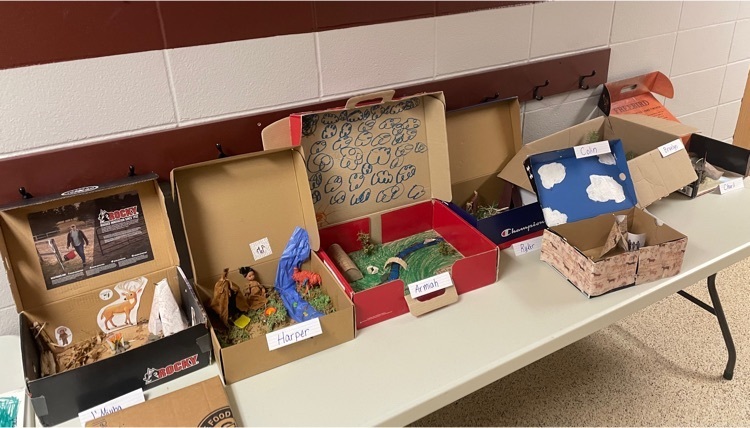 A big shoutout to our 8th Basketball teams on winning 1st place in the Putnam County Tournament this week. Also to our 8th grade girls team for winning the Sportsmanship trophy as well! Way to represent!!

Thanks for serving popsicles at the elementary today, Mr. Eidson!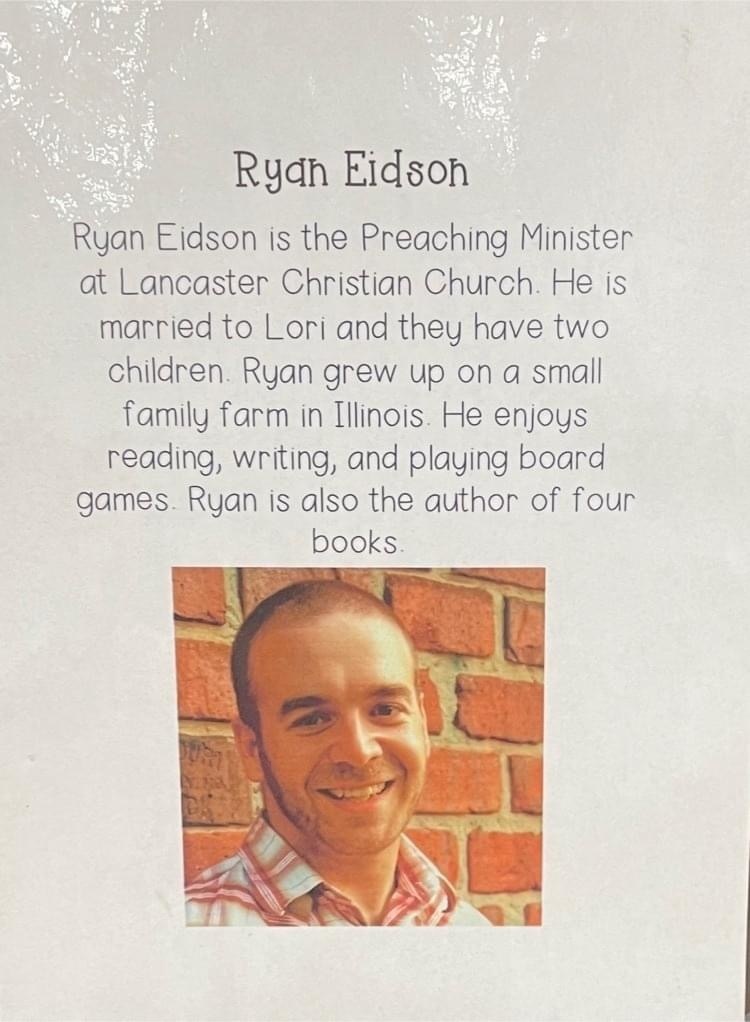 We have added 2 JV boys quarters with Atlanta on 1/13/23. They will begin at 5:30pm with varsity girls and boys to follow.

We had a great turnout for FAFSA night. Special thanks to Alicia Wollmering for helping us out.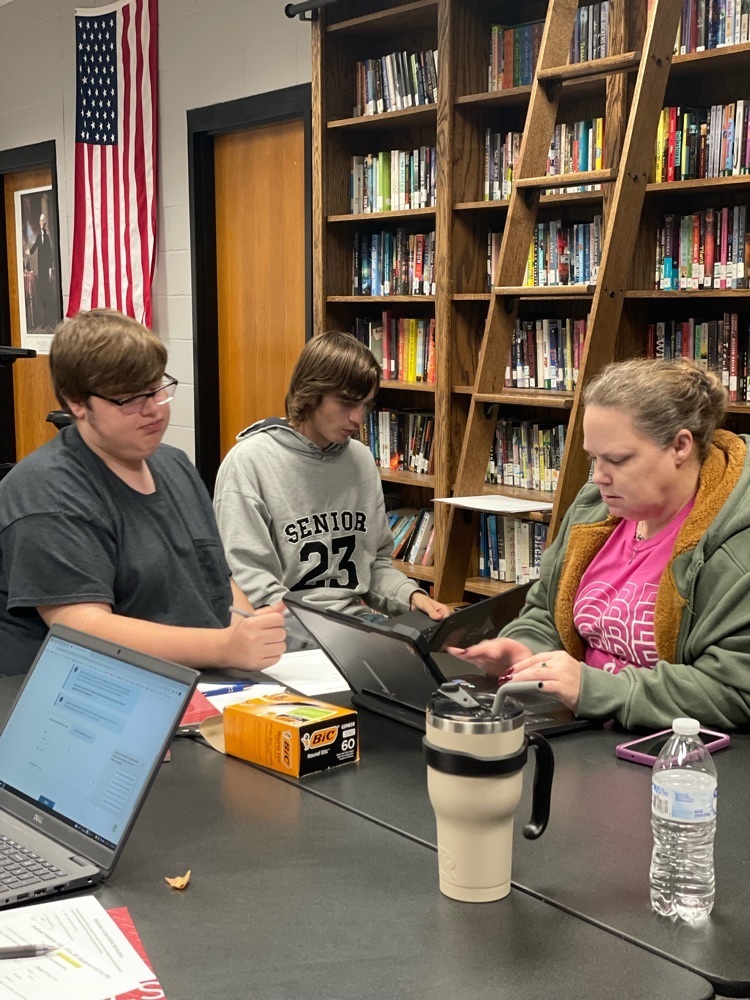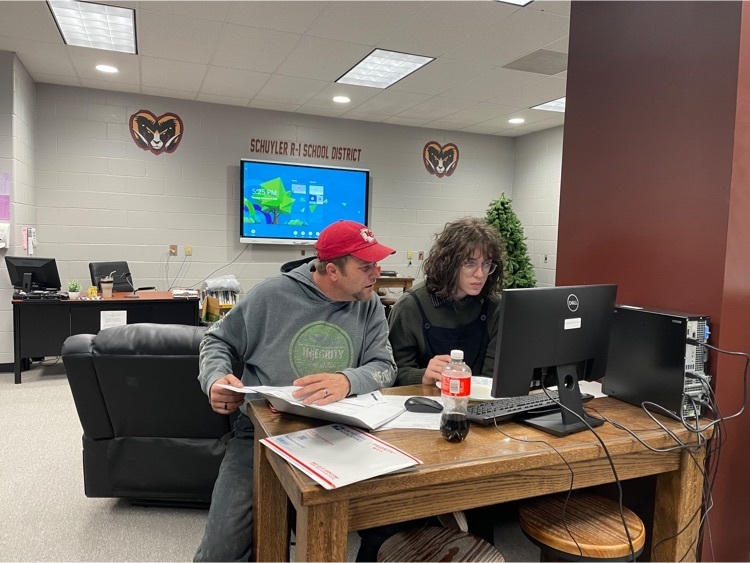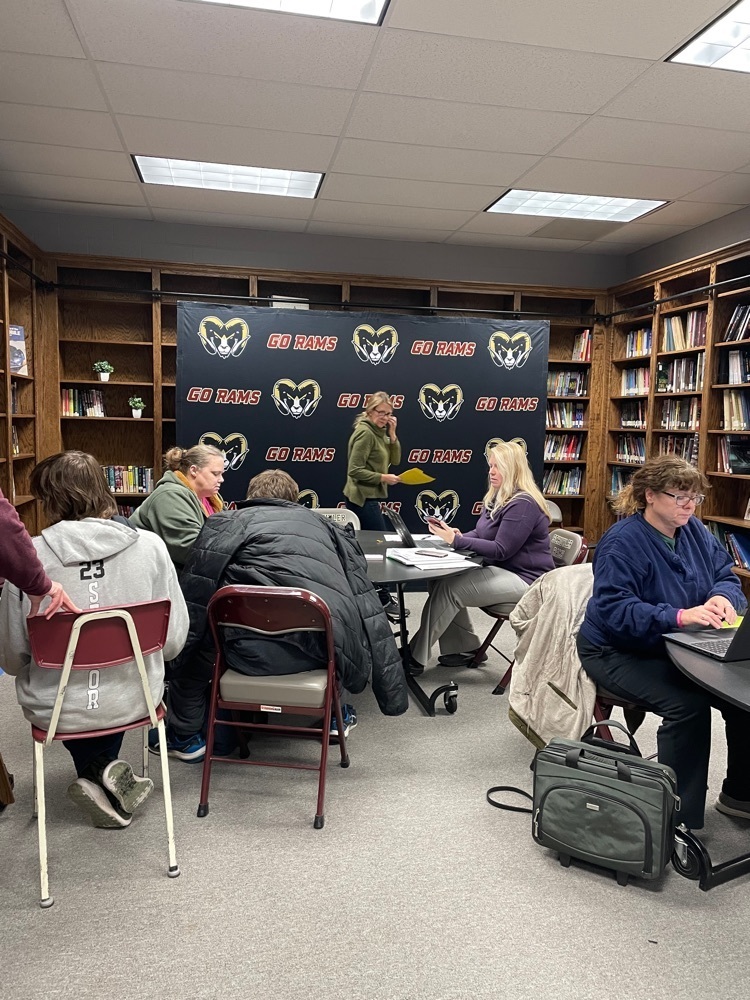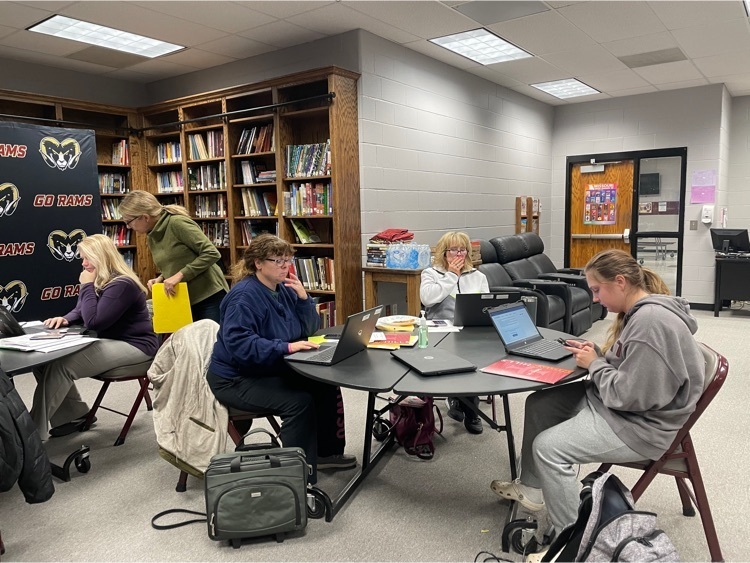 Schuyler "A" wins over Scotland 29-13 to finish the Putnam Tournament 2-1. The girls are now 4-3 on the season. #RamPride

8th grade boys beat Scotland County tonight 36-35 to win the Putnam County Tournament for the second straight year.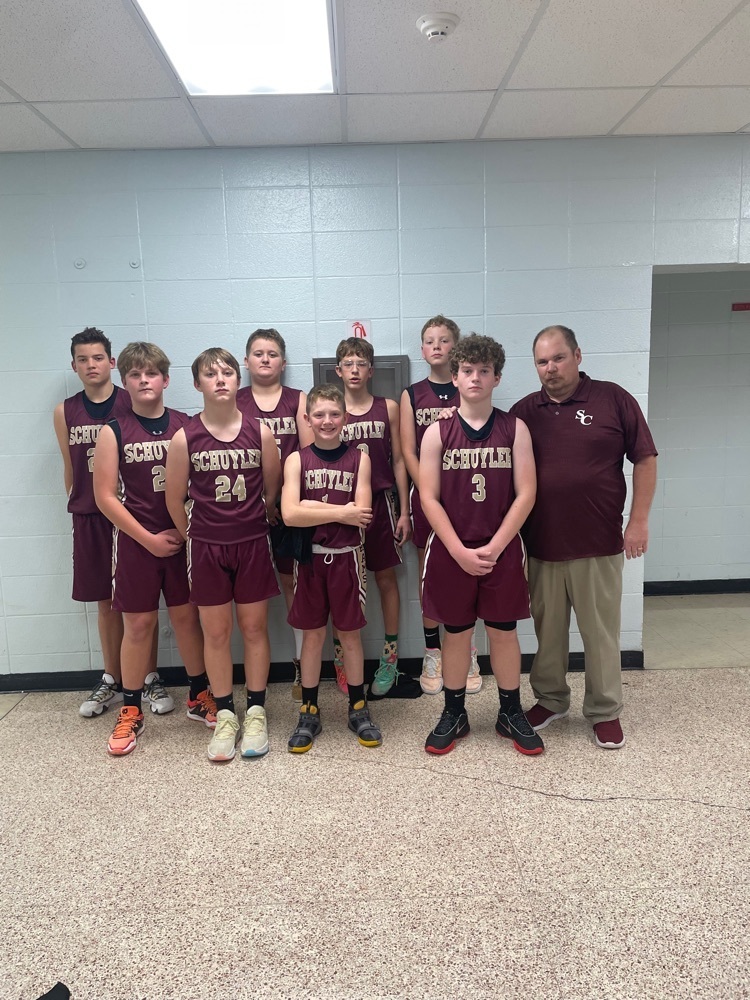 7th grade boys fought hard and pick up a win against Milan—24-21. Schuyler girls "B" team moves on to the Championship of the 7th grade tourney. 29-10 winners over Milan.

Hayden Dixon signs with the University of Missouri-Columbia today for track. Congratulations Hayden!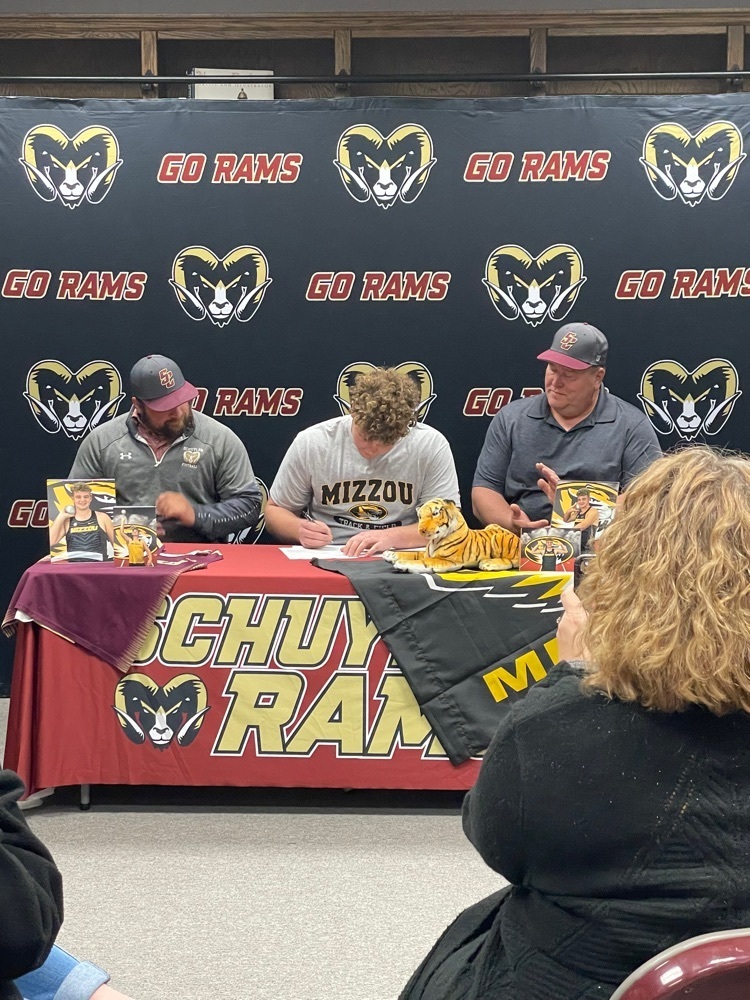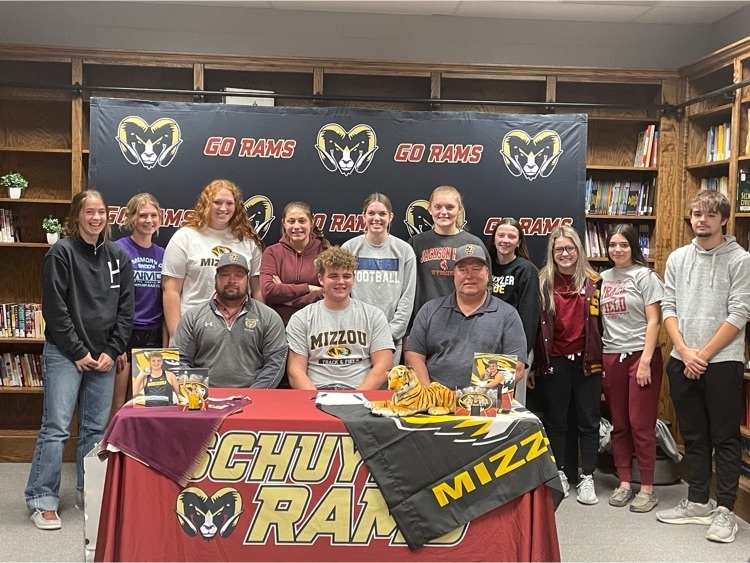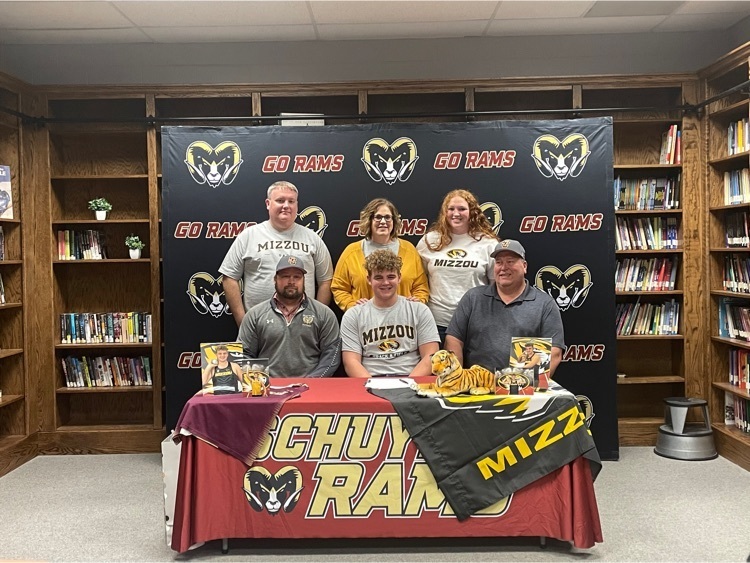 School Wide Picture retake day is tomorrow Thursday, November 17th. The order code for the retakes are: 69680ST

Schuyler girls defeat Putnam Co 36-21 at the 8th grade tourney. Great team defense to get the victory! #RamPride 8th grade Rams won 34-20 over Putnam. We play for the tournament championship Thursday night.

Schuyler Academic Club induction ceremony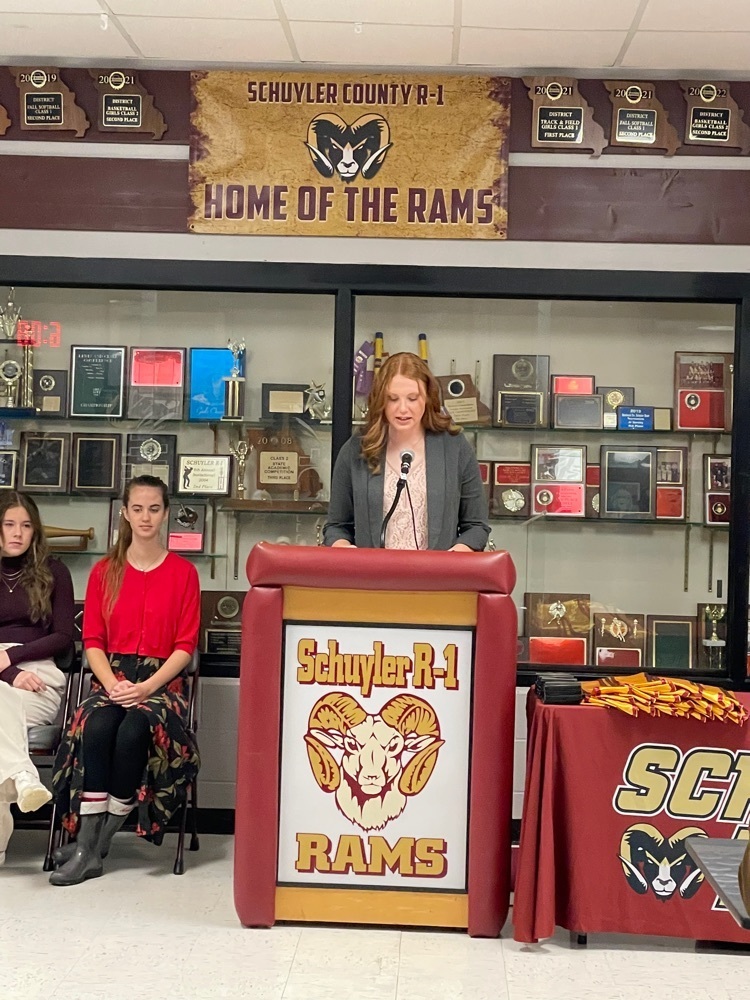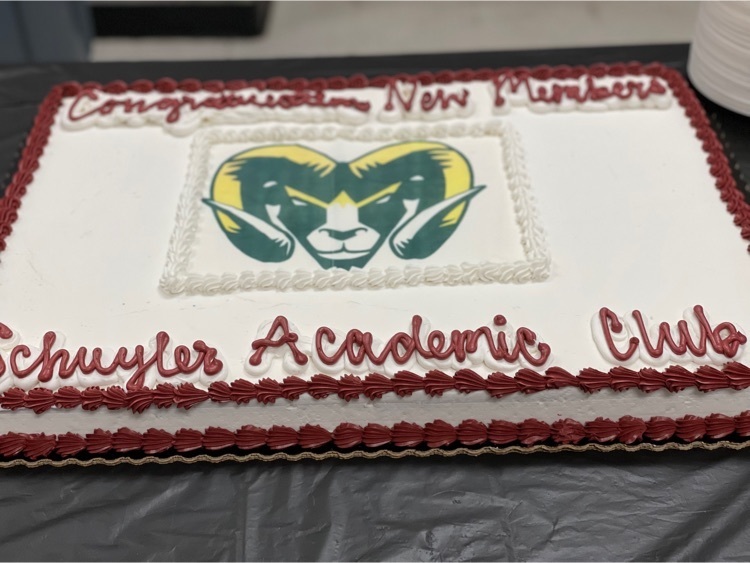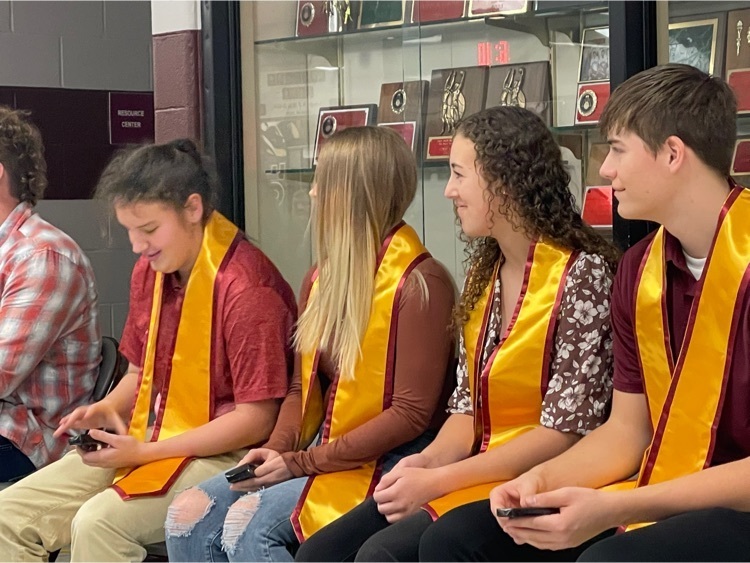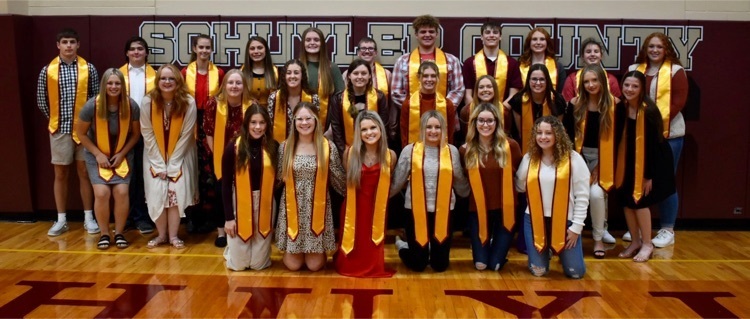 Grand River Welding, Brookfield MO visited with juniors and seniors today